Gilbert Gottfried's Highest-Grossing Movie Might Surprise You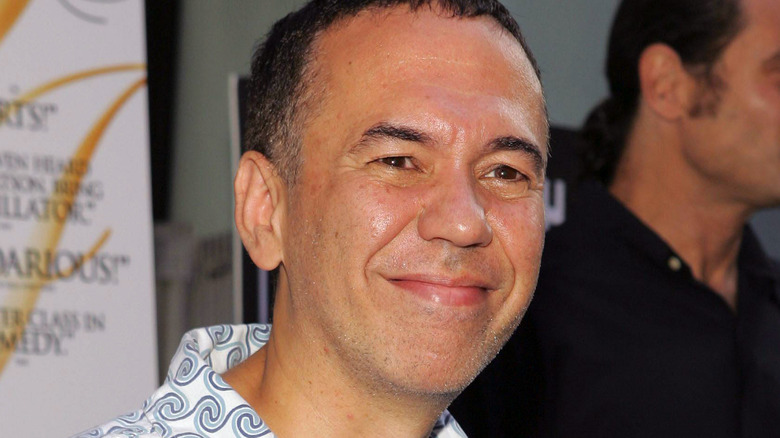 Everett Collection/Shutterstock
The entertainment world sustained a heavy blow on April 12, 2022, when word broke that comedy legend Gilbert Gottfried had died at the age of 67. His family confirmed as much via his official Twitter page, noting that he'd dealt with health issues for some time and encouraging fans and friends to keep their spirits high in his honor. In the time since this news came to light, several notable names have paid their respects to the pop culture icon and reminded all of the incredible impact Gottfried had on the world both personally and professionally.
One of the most unique comedic voices out there, Gilbert Gottfried made the world laugh with his side-splitting stand-up sets. Although, when looking back at his career, one would be remiss not to recall his work as an actor in film and television. From "Beverly Hills Cop II" to "Smiling Friends," any production with Gottfried's name on it was better for it, hence why he appeared so prolifically on screens big and small since the 1980s. In that time, he popped up in animated blockbusters, TV sitcoms, and more, as well as the odd cinematic cash cow now and again.
Of all the films that Gilbert Gottfried added his name to over the years, one stands out as the highest earner of the bunch.
Aladdin was Gottfried's highest-grossing cinematic effort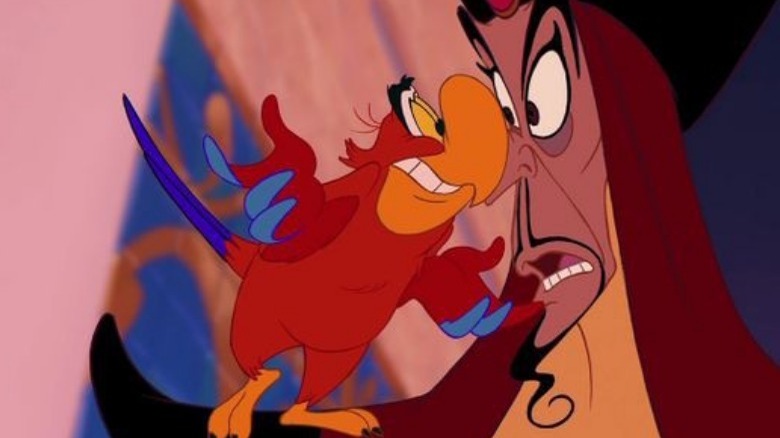 Disney
One of the most memorable things about Gilbert Gottfried is undeniably his exaggerated voice. His loud, raspy speech pattern made him stand out in the world of comedy, even more so than his material did. As one could imagine, his unique voice lent itself perfectly to vocal acting, giving animated characters of all shapes and sizes a sound unlike any other. Thus, he had the chance to play the minor role of Iago the parrot in 1992's "Aladdin," alongside the likes of Robin Williams and Scott Weinger, among others.
Seeing as "Aladdin" arrived during the height of the fabled "Disney Renaissance," it performed incredibly well in theaters. By the time it departed, it took in just over $504 million at the worldwide box office, making it the highest-grossing film that Gilbert Gottfried ever attached his name to (via The Numbers). Other impressive earners include "Beverly Hills Cop II" at $300 million worldwide, 1998's "Doctor Doolittle" at $294 million, "A Series of Unfortunate Events" at $211 million, and "A Million Ways to Die in the West" at $87 million.
Sure, Iago may not have played a huge role in the story of "Aladdin," but the character and Gilbert Gottfried's performance remain memorable elements of the animated classic nonetheless. With that in mind, one has to imagine that in some way or another, Gottfried must have had a hand in its strong box office success.