The Sam Scene In Cobra Kai Season 1 That Went Too Far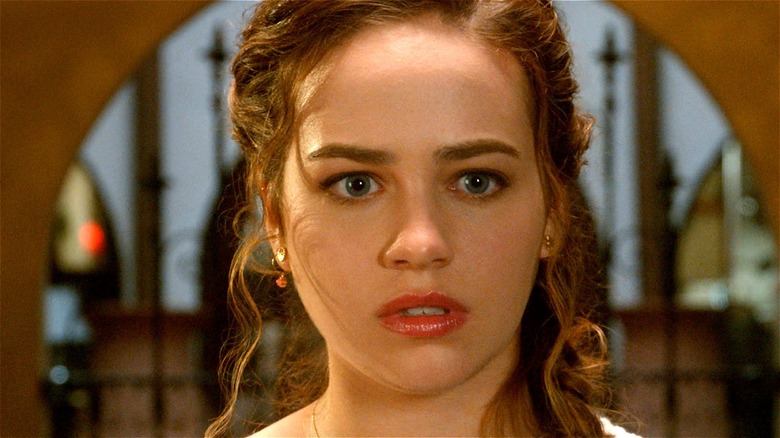 Courtesy of Netflix
As Season 1 of "Cobra Kai" unveils over the first few episodes, the audience is more or less meant to root for Johnny Lawrence (William Zabka), the villain from "The Karate Kid." It's surprisingly easy. After all, the surprisingly human and funny Johnny has grown up to become a down-on-his-luck handyman who lives from paycheck to paycheck, dwells on his glory days of the 1980s, and does his level best to avoid any and all mention of his rival, Daniel LaRusso (Ralph Macchio), who has become a wealthy and successful entrepreneur. 
Daniel's daughter, Sam LaRusso (Mary Mouser), has the thankless task of sending her father and Johnny back on collision course, and she also drives much of the drama amongst the show's younger karate characters. Because she's young and struggling to find her place in the world, she — like every other character, in all fairness — makes a fair few questionable decisions in the show. But what's the moment that makes it clear Samantha LaRusso has an edge to her? What's the The Sam scene in "Cobra Kai" Season 1 that went too far?
Sam is part of a car crash that inadvertently starts the whole plot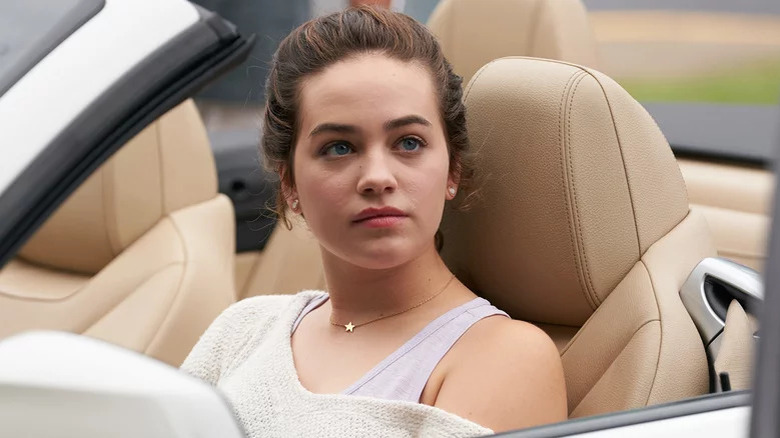 Let's face it, there have been plenty of times Sam should've been arrested in "Cobra Kai." However, only one of such truly major mishaps takes place in Season 1, and therefore, it's quite naturally the most damning example of her taking things too far. As luck would have it, said scene is also arguably the most impactful in the entire series. 
In the very first episode of the show, "Ace Degenerate," Johnny Lawrence's misfortunes reach their zenith when a group of rowdy kids wreck his car and escape the scene. One of said kids is, of course, Sam, who doesn't personally drive the car that crashed into Johnny's sweet(ish) ride, but Johnny remembers her nevertheless. His car ends up getting repaired in one of Daniel's locations, and Johnny ends up meeting his old enemy for the first time in decades. What's more, he later recognizes Sam, and realizes that she's Daniel's kid.
Johnny's clearly been at his wits' end for quite a while, and the double gut punch of the younger LaRusso playing a part in wrecking his car and getting humiliating help from the older LaRusso finally reignites his old fire. This leads him to reevaluate his life and reopen Cobra Kai, which in turn leads to every single bad thing that happens in the show. 
OK, it also leads to some pretty sweet karate battles as well, so let's give Sam that. Still, there's no denying that jump-starting the entire plot by being part of a criminal hit-and-run act counts as taking things too far.