Lionsgate Responds To Ed Skrein's Hellboy Reboot Departure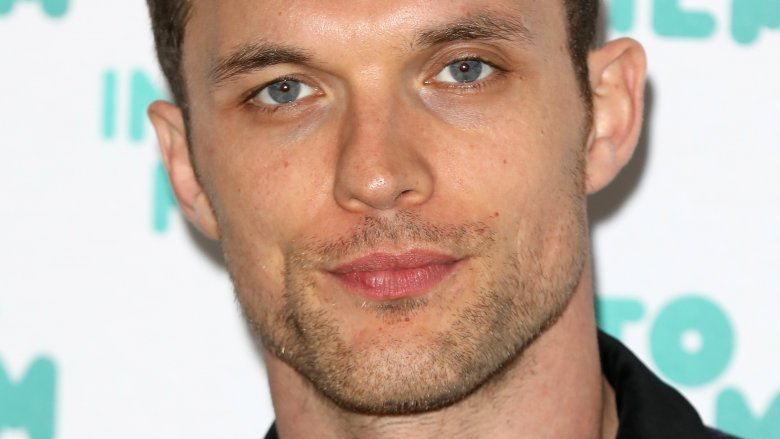 Getty Images
Shortly after Ed Skrein was confirmed to star as a canonically Japanese-American character in the upcoming Hellboy reboot, the actor officially announced he would be leaving the project following accusations of whitewashing. Though Lionsgate didn't initially chime in on Skrein's decision, the studio now has. 
"Ed came to us and felt very strongly about this. We fully support his unselfish decision," Lionsgate indicated in a statement earlier today (via ScreenRant). "It was not our intent to be insensitive to issues of authenticity and ethnicity, and we will look to recast the part with an actor more consistent with the character in the source material."
In a statement posted on his Twitter account, Skrein stated that he must do what he feels is right, and that meant stepping down from the star-studded reboot. "It is clear that representing this character in a culturally accurate way holds significance for people, and that to neglect this responsibility would continue a worrying tendency to obscure ethnic minority histories and voices in the Arts," the English actor explained, confirming his exit. "I feel it is important to honour and respect that. Therefore I have decided to step down so the role can be cast appropriately."
Whitewashing is by no means a new issue in the entertainment industry, but it has grown into a much larger and more prevalent point of conversation in the past few years. Not only has this come as a result of people raising awareness of the severity of whitewashing, but also as more projects are accused of anglicizing and Americanizing properties that were originally international. Recent examples include Scarlett Johansson's questionable casting as the traditionally Japanese character Major Motoko Kusanagi in Ghost in the Shell and Emma Stone as a female character of Asian descent, Captain Allison Ng, in Aloha. Even in the last few months, Netflix's Death Note has come under fire for casting Nat Wolff, Margaret Qualley, and Shea Whigham as Japanese characters Light Yagami, Misa Amane, and Souichiro Yagami, all of whom had their names anglicized for the adaptation. 
Thankfully in Skrein's case, it appears his awareness will allow the Hellboy reboot to refocus and cast the best and most appropriate actor for the part he was slated to fill. "I am sad to leave Hellboy but if this decision brings us closer to that day, it is worth it," the actor said. "I hope it makes a difference."
The Hellboy reboot is set to kick off filming this fall. Skrein would have joined David Harbour as Hellboy; Milla Jovovich as the nefarious central villain, the Blood Queen; Ian McShane as Professor Trevor "Broom" Bruttenholm, Hellboy's adoptive father; and Sasha Lane as Alice Monaghan. 
While we wait to hear more about the upcoming Hellboy flick, take a look at these reboots that actually worked in a big way.