Kiefer Sutherland Reveals His Secret To Filming Action In The Contractor And 24 - Exclusive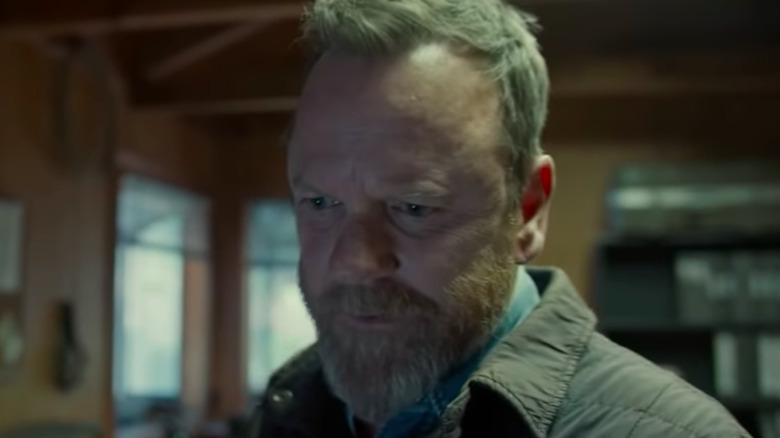 STX Films
Kiefer Sutherland has a long history of performing in stirring action sequences, whether he's supernaturally swinging from the rafters in "The Lost Boys," riding a horse in "Young Guns," or wielding a sword in "The Three Musketeers." But if there's one kind of action Sutherland is especially known for, it's the gritty, realistic brand he perfected on the TV series "24." Over eight seasons and a spin-off series, Sutherland went up against all kinds of adversaries as counterterrorism agent Jack Bauer, and audiences came to rely on the character to do whatever it took to protect the country and thwart the bad guys.
The action in the new thriller "The Contractor" is similarly down and dirty. Sutherland plays Rusty, the owner of a private military contracting firm who recruits Chris Pine's James Harper, a recently discharged Special Forces Sergeant, to his team. But when Harper learns there's more to his first mission than he was led to believe, Rusty finds himself at odds with his fellow veteran, leading to a spectacular fight sequence with sky-high stakes. In a conversation with Looper, Sutherland shared his secret to filming action sequences in "The Contractor," "24," and beyond.
The key to action is breaking it down and keeping it safe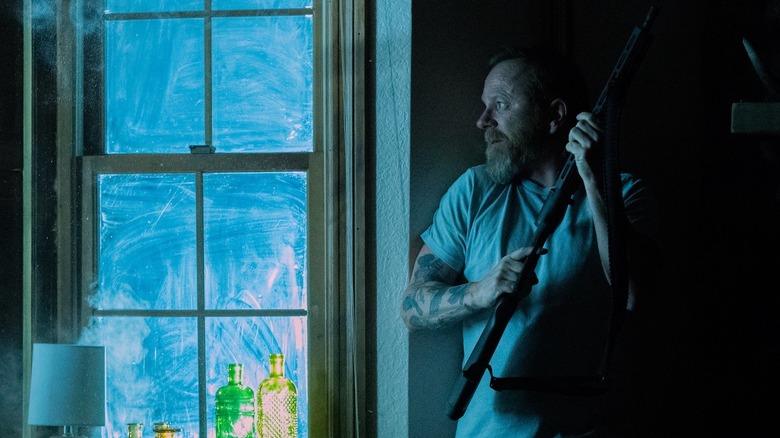 STX Financing LLC
Kiefer Sutherland acknowledged that while action sequences in movies and TV shows are exhilarating to watch, filming them is a very different experience. "[The secret to filming realistic action is taking] it piece by piece," Sutherland revealed. "If you don't understand that it needs to be broken down and filmed piece by piece, you can become quite exasperated very quickly. It's really mechanical in order for everybody to be safe, and it takes time, and it takes experience."
Fortunately, Sutherland and his colleagues came into "The Contractor" with enough experience with stunts and fighting that they were able to ensure the movie's action sequences were filmed successfully and safely. "I have experience with [action], and Chris [Pine] certainly did and so did ['The Contractor' director] Tarik [Saleh]," Sutherland shared. "Also ... I can't emphasize enough how nice it was to work with people [who] all listened to each other. The director is always in charge, but when you have a director that's willing to lean into your own expertise, then that's always a really nice situation. It was shot really beautifully."
"The Contractor" is now playing in select theaters, and is also available on demand and for digital purchase.