The Amazing List Of Directors That Nicolas Cage Wants To Work With In The Future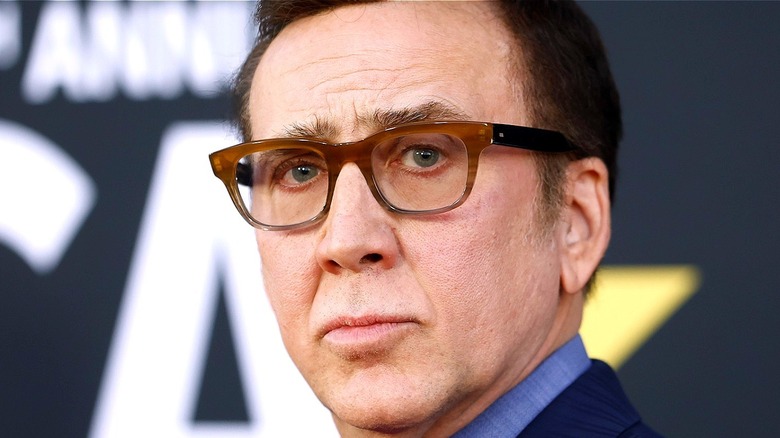 Frazer Harrison/Getty
Nicolas Cage is one of the most prolific and recognizable actors in all of Hollywood. Audiences continue to be engaged with his off-kilter roles and strange demeanor, which has resulted in a long obsession and love for the star. Cage has appeared in a variety of roles across various genres throughout the years, failing to cage himself inside of a box. These have included such notable films as "Raising Arizona," "Adaptation," and "Leaving Las Vegas," which won the star an Academy Award for Best Actor, and the actor has also appeared in his fair share of mainstream productions, lending his talent to two "Ghost Rider" films, "Face/Off," and "Kick-Ass."
With a career that has spanned decades and has featured highs and lows, it goes without saying that Cage has worked countless iconic directors like Michael Bay ("The Rock"), David Lynch ("Wild at Heart"), and Oliver Stone ("World Trade Center"). While it may feel like Cage has worked with every A-list director in Hollywood, the star recently revealed on Reddit that he is eager to work with some of the town's most fresh talent, as well as some of its legends.
Nicolas Cage wants to work with Spike Lee, Christopher Nolan... and more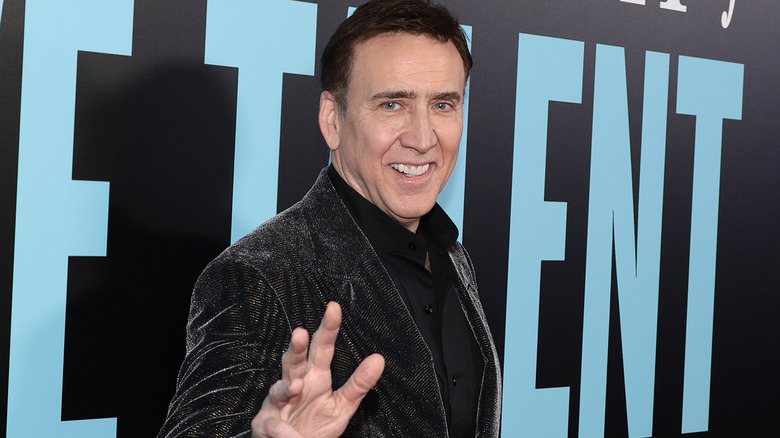 Dimitrios Kambouris/Getty Images
Nicolas Cage is next set to star as himself in "The Unbearable Weight of Massive Talent," which sees Cage (as Cage) going to a wealthy fan's birthday party, only to be recruited by the CIA for a daring mission. To promote the upcoming film, which also stars Pedro Pascal and Tiffany Haddish, Cage took to Reddit for an "Ask Me Anything" session, inviting fans to ask their most interesting questions.
When asked by user u/FredHowl which filmmakers he would like to work with, Cage listed some of Hollywood's most respected directors, "I would love to work with Christopher Nolan. I would love to work with Ari Aster, I would love to work with Robert Egger[s]. Spike Lee too."
Nolan is currently directing "Oppenheimer," a biopic on the scientist of the same name, which happens to star just about every actor in the world, so perhaps the director can find a spot for the Oscar-winning actor? Aster and Eggers, two directors who specialize in horror, would be perfect fits for Cage, who most recently worked on irreverent horror thrillers like "Willy's Wonderland," and "Color Out of Space." As for Lee, it's something of a surprise that the duo haven't already collaborated!
With how popular and beloved Cage is, we wouldn't bat an eye if some of the directors he listed above are already in talks with him for future projects.