Severance's Tramell Tillman On What It Takes To Bring His 'Off-Kilter' Character To Life - Exclusive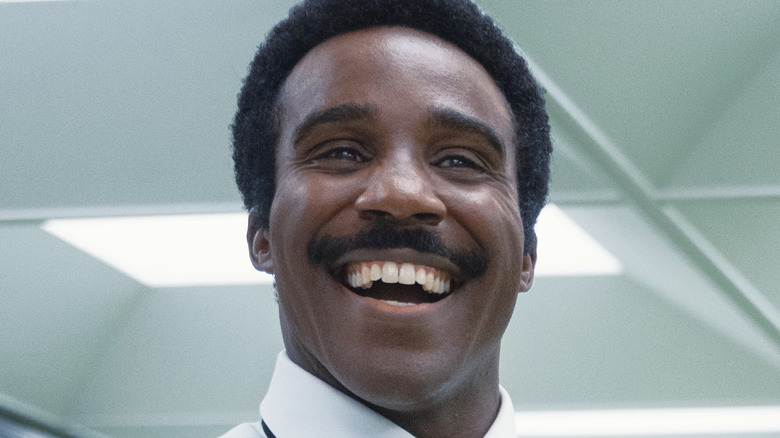 Apple TV+
As Mr. Milchick on the science fiction-based psychological thriller "Severance," Tramell Tillman has proven to be the breakout star of the critically acclaimed series — currently holding a stellar 98% on Rotten Tomatoes — which streams on Apple TV+.
Directed by Ben Stiller and starring Adam Scott, Patricia Arquette, John Turturro, and Christopher Walken, "Severance" follows a Lumon Industries employee named Mark (Scott) whose work memories are permanently separated from his non-work memories as part of a "severance" program. As Milchick, Tillman supervises the severed floor, where he rules with an iron fist — until he decides it's time for a "music dance experience" or a deviled egg party for his workers.
Tillman's movements are often mechanical, nearly robotic. He goes from ominously smiling while rolling in a catering cart featuring a "melon bar" to running down the labyrinthine hallways with the speed and focus of the T-1000 from "Terminator 2" in order to stop an employee from doing something against the rules.
In Milchick, Tillman has helped breathe life, dark humor, and depth — albeit cryptic — into a character that might otherwise be unlikable. It's a role the relative newcomer takes very seriously while also having fun with it. During a recent interview with Looper, Tillman explained exactly how he prepares to get into Milchick's headspace every day on the "Severance" set.
Tramell Tillman wants Milchick to move 'like a duck on water'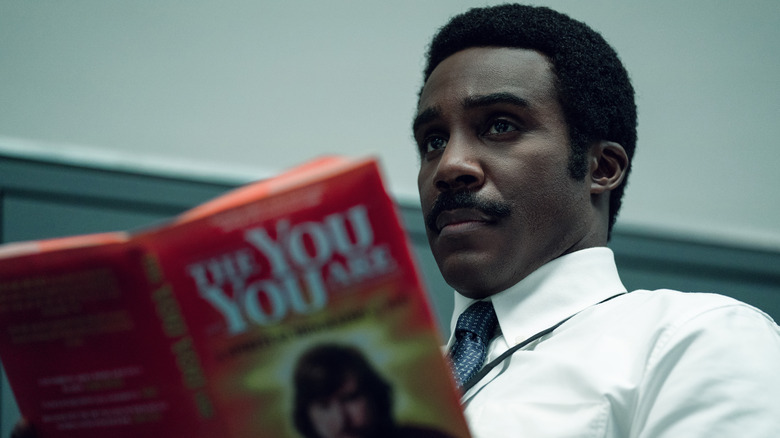 Apple TV+
As Milchick, Tramell Tillman nails the creepy smile, which may well be Milchick's signature trait — but that smile can quickly turn into a scowl, almost as if he has been programmed to seamlessly move from one emotion to the other. In fact, Tillman did a lot of physical training to showcase Milchick's seemingly effortless movements.
"It's almost robotic, but it's not quite," says Tillman. "There is a slightly removed energy that Milchick has. I use a lot of physicality. I do a lot of breathing exercises. I did a lot of pushups and squats, and a lot of calisthenics to keep the energy moving because I wanted to create a character who moved like a duck on water — very still, very quiet, very simple, but then there's this engine happening underneath the water."
Beyond the physicality of the role, though, Tillman has also lasered in on creating an emotional connection.
"I felt that Milchick embodies this unexpected energy, this creepy energy — an energy where you want to trust him, and you should trust him, but you definitely don't want to cross him, creating an atmosphere where he's a little off-kilter [with] that creepy smile," he says. "He has this really great smile, but it's a little bit off ... It's ominous or anticipatory. There's something underneath it ... [It] was really interesting for me to explore, and, also, it spoke to the world and the tone of the show because you never knew what was going to happen."
All nine episodes of "Severance" Season 1 are now streaming on Apple TV+.