The Marvel Character You Likely Forgot Yellowstone's Jennifer Landon Played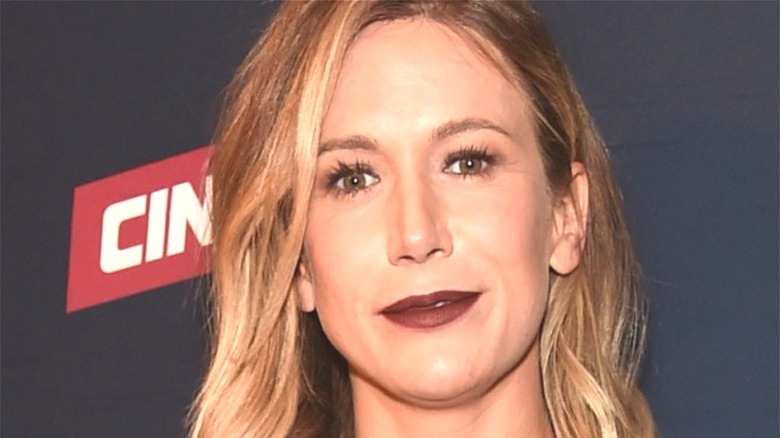 Alberto E. Rodriguez/Getty
Before she was cast as the pink-haired, fan-favorite ranch hand Teeter in Season 3 of the Paramount series "Yellowstone," actress Jen Landon had mostly made a name for herself in daytime soaps. Indeed, much of Landon's early work in Hollywood comprised of episodes of "As the World Turns," "The Young and the Restless," and "Days of Our Lives." However, Landon also appeared in a variety of other productions. Before "Yellowstone," one of her other most memorable roles outside of soap operas came courtesy of David Schickler and Jonathan Tropper's Emmy-winning "Banshee." 
Still, it may surprise some of her fans to learn that she once appeared in a notable Marvel TV series. In 2020, Landon appeared in Hulu's "Helstrom." The Paul Zbyszewski-led series told the story of Marvel's "Son of Satan," a character who first debuted in "Marvel Spotlight #13" in 1971 (via Marvel). The series revolves around exorcist Daimon Helstrom (Tom Austen) and his sister Ana "Satana" Hellstrom's (Sydney Lemmon) efforts to put an end to their "demonic cultist" father's murderous mission (via Vulture). 
Landon appears in the 10th and final episode of the first season of the series. Although she only plays a minor role, her character is nonetheless a bonafide Marvel comic creation.
Jen Landon was Dr. Katherine Reynolds in Hulu's Helstrom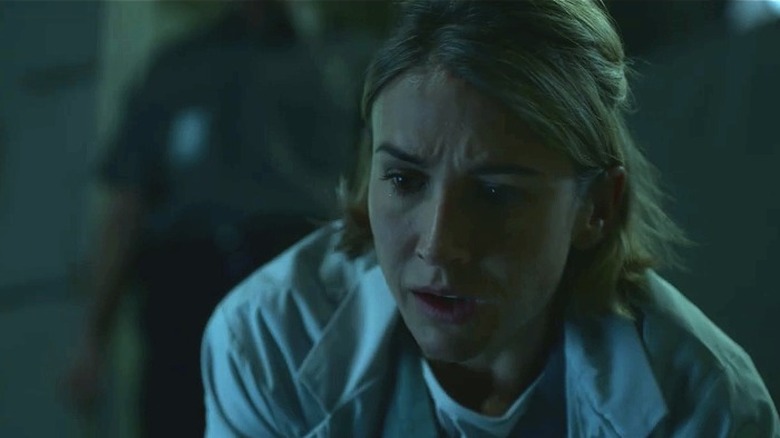 Hulu
In "Helstrom" Season 1, Episode 10 ("Hell Storm"), Landon tackles the role of Dr. Katherine Reynolds, who, in her white lab coat and scrubs, is a far cry from her forever denim, flannel, and tank top-clad character on "Yellowstone." In the episode, Reynolds finds Daimon Helstrom seemingly dead and orders his body sent to the morgue for autopsy. In a subsequent scene, she empathetically shares the bad news with Ana Helstrom and her mother, Victoria Helstrom (Elizabeth Marvel). Luckily, it is eventually revealed that Daimon isn't actually dead. Instead, Daimon has been possessed by a demon named Basar, whom Ana is later able to remove from her brother's body.
Although Landon's character doesn't get much screen time, her appearance in the episode serves as a welcome wink to fans of the original comic storyline. Her character, a supernaturally-oriented assistant professor, appears in no fewer than 21 issues of Marvel Comics, including 11 of "Marvel Spotlight" and two of "The Legion of Night" (via Comic Vine). Sadly, Marvel Comics readers hoping to see more of Landon's take on the character are likely to be disappointed. Hulu's "Helstrom" was canceled after only a single season, following the shuttering of Marvel Television (via Deadline).