Spider-Man: Homecoming Passes Iron Man At Domestic Box Office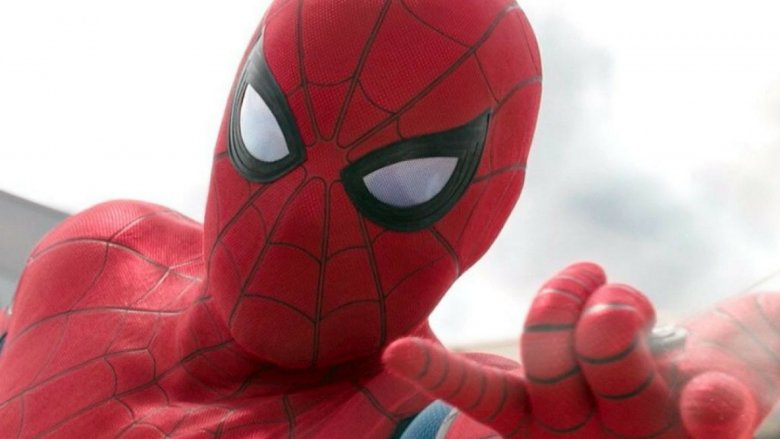 This weekend may have been one of the worst at the domestic box office in years, but it did provide good news for one film– Spider-Man: Homecoming, which managed to surpass Iron Man's United States haul.
Homecoming opened strong with $117 million, a huge release that was brought on by positive reviews and stellar word of mouth. However, it looks like the most enthusiastic audiences headed out right away, as the movie had one of the steepest drops for any MCU film, falling 62.2 percent in its second week. Despite that, the film showed legs in a very disappointing summer, putting it at $318.8 million domestic thus far. (via Box Office Mojo)
Iron Man, the Robert Downey Jr.-starrer that started it all, was also an impressive box office performer, opening to $98.6 million and falling just 48.1 percent in its second week, good for another first place finish. However, that film still only managed to gross $318.4 million domestic throughout its run. Still, though Iron Man can at least take credit for a bit of the success of Homecoming, with Downey Jr.'s chemistry with Tom Holland a big piece of why audiences loved the film so much.
Worldwide, it has been a very different story. Although Homecoming has yet to open in China, a huge market for blockbusters, it has already grossed $418.2 million internationally, as compared to just $266.7 million for Iron Man in the entirety of its run. Homecoming's worldwide total currently puts it as the seventh highest grossing MCU film worldwide to date.
Domestically, Homecoming sits at seventh of all the MCU movies, behind Guardians of the Galaxy with $318.8 million. While it's unlikely to pass that total, Homecoming's performance is all the more impressive when considered in a box office that has been severely down from last summer, with audiences being especially unfriendly to reboots and sequels.
All of this spells good news for the planned sequel, which will bring back Holland and likely writer/director Jon Watts as well. That movie has a July 5, 2019 release date; while we wait, see what the post-credits scenes could mean for the future of the character.