The Two Will Smith Movies The Actor Says Are Almost Perfect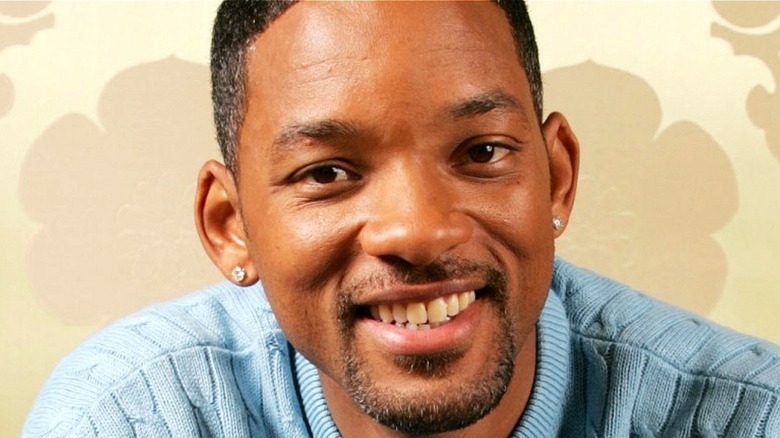 Todd Plitt/Getty
Will Smith has had an explosive and diverse career in the movie business, solidifying himself as one of Hollywood's go-to leading men for the last three decades. Smith has starred in a variety of genres, from rom-com to drama, and has worked with prolific directors like M. Night Shyamalan ("After Earth"), Roland Emmerich ("Independence Day"), and Michael Bay ("Bad Boys").
The star first rose to prominence as a rapper before headlining his own sitcom, "The Fresh Prince of Bel-Air," which recently received the grounded and mature reboot treatment. Smith then went on to join a flurry of blockbusters, including 1995's "Bad Boys," which spawned two sequels, and 1996's "Independence Day," which went on to gross over $800 million on a budget of $75 million (via Box Office Mojo). Smith hasn't shied away from dramatic performances either, most recently winning his first Oscar, for best actor for "King Richard."
With such an extensive career that has spanned decades, it's hard for fans to decide which Smith film is the best. While audiences may divide themselves over the conundrum, the star has revealed which two of his films he believes are almost perfect.
Will Smith thinks The Pursuit of Happyness and Men in Black are almost perfect
During an interview with GQ, Will Smith answered a Quora user's inquiry about his best and worst films. Smith responded to the question by revealing that "it's a tie between the first 'Men in Black' and 'Pursuit of Happyness.' For different reasons, those are the two almost perfect movies." Smith didn't delve into why those two were his favorite films, but it's easy to imagine.
Though "Pursuit of Happyness" wasn't a complete critical darling — it sports a 67% rating on Rotten Tomatoes – the film grossed over $300 million (via Box Office Mojo) and has notably become a source of inspiration for viewers since its release (via Digital Spy).
"Men in Black," on the other hand, is one of Smith's biggest successes, having grossed nearly $600 million (via The Numbers). The sci-fi action-comedy eventually spawned two sequels and a reboot. "Men in Black" hit theaters in 1997, just as Smith's star power was reaching new, unprecedented heights.
As for his least favorite film? Smith cheekily poked fun at "Wild Wild West," calling it "a thorn in my side." The star notably chose to star in the steampunk Western project over taking the role of Neo in "The Matrix," which eventually went to Keanu Reeves.