The Iconic Chicago Fire Set Prop That Might Not Survive Season 10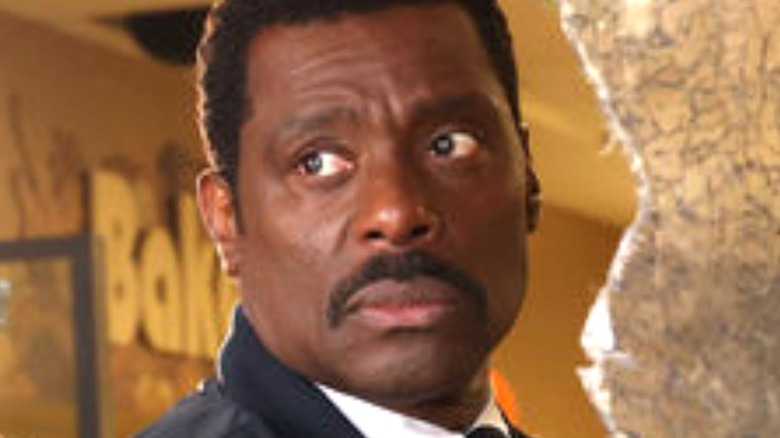 Adrian S. Burrows Sr./NBC
As an episodic series purporting to give viewers a realistic glimpse of the day-to-day exploits of first responders battling blazing infernos in a major urban setting, "Chicago Fire" can subject its actors, as well as the props they use, to some pretty brutal, often high-temperature abuse. And while digital special effects may supply the roaring flames in other shows in this popular genre, not so in this particular "One Chicago" series (via Independent.ie). Whether it's their protective turnout coats, hoses, axes, face masks, or other gear, the actors' equipment on the show is the real deal and can suffer real wear and tear, both fiery and otherwise.
The truth is, the show pulls no punches vis a vis making the action look authentic. Former "Fire" star Charlie Barnett, who played firefighter Peter Mills, said, "I know when I'm running into most of those buildings it's hot and there's a real fire in front of me – it's not CGl," adding, "All the tools are real and that's largely down to (executive producer) Dick Wolf; he made sure we had everything possible to make it real." With all of that being said, what's the one well-known, undeniably genuine-looking prop from the set of "Chicago Fire" that might not make it to the end of the series' 10th season?
Mouch's fabled couch may be in serious jeopardy in Season 10 of Chicago Fire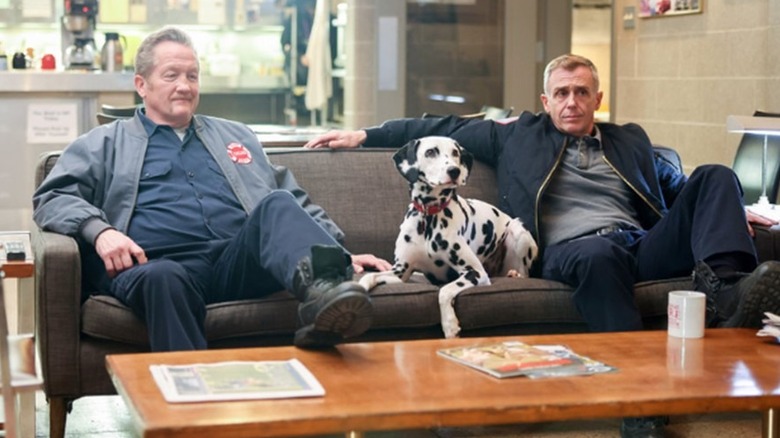 Adrian S. Burrows Sr./NBC
In a video posted on Twitter earlier this week, "Chicago Fire" showrunner Derek Haas let the prop-cat out of the bag when he teased a possible spoiler regarding one vital element of the show that might not make it through the season in one piece. "Of all the characters in Firehouse 51 that may not survive this season," Hass said, "you might want to look at Mouch's couch."
The couch in question, of course, is the venerable, much-loved firehouse furniture item that helped forge the nickname of series favorite Randall "Mouch" McHolland, portrayed by Christian Stolte. As the individual at the firehouse most likely to be spotted firmly planted on the squad's comfy couch, either glued to the TV or chatting with his colleagues, McHolland came to be identified as being half man, half couch and thus "Mouch."
Fans, as well as Mouch himself, are likely to be profoundly concerned about the fate of this very special bit of interior decorating, but unfortunately, Haas went on to say that for the regularly recurring couch, things in Season 10 of "Chicago Fire" look rather grim since "it's been ten years on the show, and it may not survive."