Young Han Solo Reshoots Cut Out Michael K. Williams' Role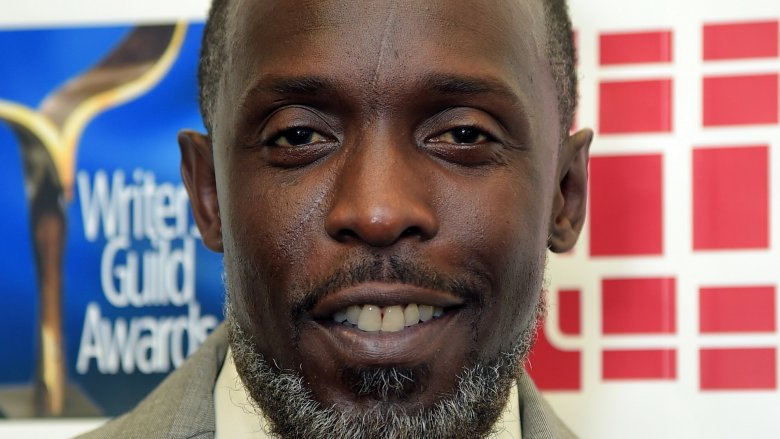 Getty Images
It looks like Michael K. Williams won't be in the young Han Solo Star Wars anthology film after all. The actor revealed in a recent interview with Deadline that his part was ultimately cut out of the film due to reshoots following the firings of directors Phil Lord and Christopher Miller.
Lord and Miller left the project after months of filming, with just a few weeks left before it was set to reach completion. While the two listed "creative differences" as the official reason for their departure, extensive reports have said that they were fired from the project over far-reaching conflicts with Lucasfilm president Kathleen Kennedy and screenwriter Lawrence Kasdan. Oscar-winner Ron Howard then took over, and he has since been hard at work getting the film back on track.
However, doing that takes time, and, in Williams' case, it would have involved him tacking on an extra month of production to help make changes to his character "in order for it to match the new direction which the producers wanted Ron to carry the film in." This forced Williams, who was already committed to star opposite Chris Evans in the spy thriller Red Sea Diving Resort, to back out. "I felt great about what I created with the directors that I worked with," he said, referencing Lord and Miller. "It is what it is." 
Williams didn't reveal many details about his character, but he did say he played a "kick-ass" half-human, half-animal. "It's scheduling," he said of his inability to return. "I'm not going to be back on the market until the end of November after [his SundanceTV series] Hap and Leonard, and for them to wait that long for me, that would have pushed back the release date, which I believe is in May 2018. They wanted me now; I couldn't go. So they had to clip-clip-clip."
Despite the fact that this venture out into space didn't work out for him, Williams still hopes that he'll have a chance to work with Lucasfilm again in the future. "I don't think that me not being in the Star Wars family is final," the actor said. "I left with a very good taste in my mouth about the whole family, and I hope that I left a good taste in their mouth. They're a great group of people, the Lucas family."
The young Han Solo film is set to star Alden Ehrenreich as the title character, with Emilia Clarke playing the female lead, Donald Glover playing a young Lando Calrissian, Woody Harrelson playing Han's criminal mentor, and Joonas Suotamo playing Chewbacca. Phoebe Waller-Bridge and Thandie Newton also star in the movie, which has a May 25, 2018 release date. In the meantime, read up on what really went down behind the scenes of the movie's dramatic director shake-up.