The Most Overrated Cobra Kai Character According To Fans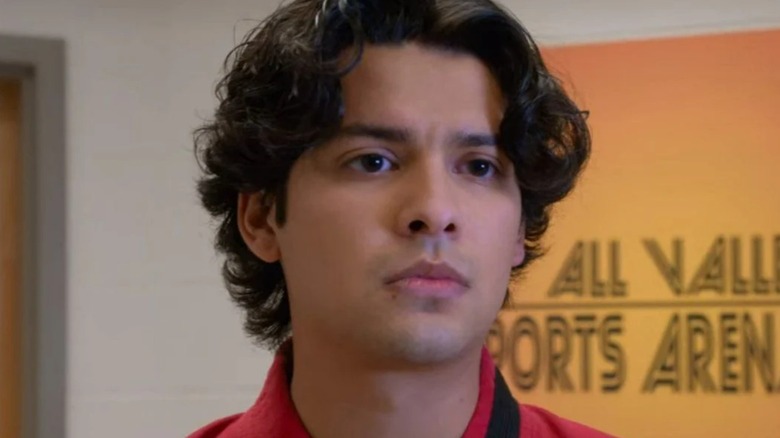 Netflix
These days, it's the popular thing in Hollywood to revive, reboot, and continue beloved properties — largely to cash in on fan nostalgia. "Star Wars," "Ghostbusters," and more have wound up taking this route, with the results ranging from entertaining and justified to dull and uninspired. The "Karate Kid" franchise is no different, with Netflix's surprisingly insightful "Cobra Kai" carrying on the legacy of the beloved film trilogy for the past four years. Thankfully for all involved, the series has become nothing short of a hit and has spawned a fanbase entirely of its own.
One of the main draws of "Cobra Kai" is its cast, which ranges from "Karate Kid" icons to total "Cobra Kai" originals. Naturally, Daniel LaRusso (Ralph Macchio) and Johnny Lawrence (William Zabka) have taken center stage for much of the show's run, but they don't always hog the spotlight. "Cobra Kai" has focused on its share of fresh faces as well, such as Miguel Diaz (Xolo Maridueña) and Tory Nichols (Peyton List), among others, affording them time to develop into fan-favorites in a similar way to how their now-more recognizable co-stars did decades ago.
There's a lot to appreciate from the "Cobra Kai" cast, for fans new and old alike, but not all of its members have made waves with audiences in the right way. According to some fans, this character stands out as the most overrated of them all.
Many fans think Hawk doesn't deserve so much praise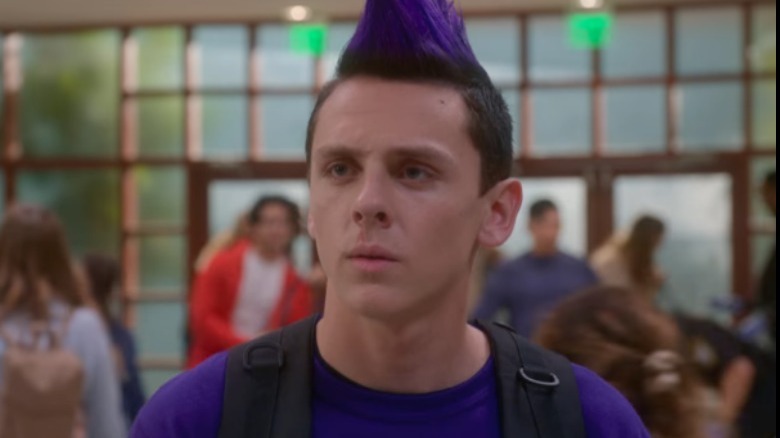 Netflix
Upon the Cobra Kai dojo's grand re-opening, several youths found their way to it for one reason or another. One such name was Eli "Hawk" Moskowitz (Jacob Bertrand), who used martial arts to find himself and build up confidence. He eventually let his newfound ego get the best of him, but he managed to see the error of his ways and expressed remorse for his prior actions before he was too far gone. Now a pupil of Miyagi-do, Moskowitz has come a long way in shedding his Cobra Kai skin. Nevertheless, a number of "Cobra Kai" viewers don't get the hype surrounding him.
In a Reddit thread by Rogewu that asked the community for their thoughts on who the most overrated character is, Hawk came up in conversation pretty often. "As much as I enjoy watching Hawk he is one of the worst people on the show," MOSSDoc22 replied, tearing down his fighting ability and highlighting his lack of responsibility — common complaints throughout the comment section. Redditor Johnnylawrencefanboy didn't hide their dislike for Hawk, writing, "Hawk...he gets too much of a pass and he isn't 'badass' he just gives me poser vibes." 
In fairness, Miguel, Tory, Robby Keene (Tanner Buchanan), and John Kreese (Martin Kove) got a few shout-outs too, but Hawk's name was definitely the most frequent. Maybe as "Cobra Kai" goes on and Hawk continues to evolve as a person, these opinions will change, but, for the time being, he's considered by many to be the most overrated character on the roster.