This Is Where The Crown Was Actually Filmed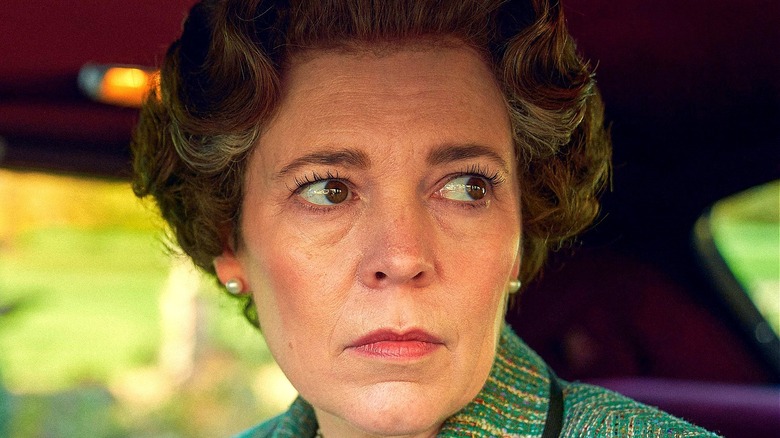 Des Willie/Netflix
For any history buff or fan of the royal family, Netflix's "The Crown" is a must-see. The series dramatizes the lives of the U.K.'s royal family, particularly Queen Elizabeth, starting from her wedding to Prince Philip in 1947. The series also takes an interesting approach to its main characters by casting different actors every two seasons to more accurately represent the age difference. With Claire Foy and Matt Smith at the helm, Seasons 1 and 2 take viewers through important moments of Britain's history such as the Great Smog of London in 1952 and the Cold War, up until Prince Edward's birth in 1964. Then, Oliva Colman and Tobias Menzies take over in Seasons 3 and 4 as the queen and Prince Philip, and the series then dives into Prince Charles (Josh O'Connor) and Princess Diana's (Emma Corrin) tumultuous relationship. Finally, the upcoming Season 5 and Season 6 of "The Crown" will see the British monarchy through to the present day.
While much of the series takes place in Buckingham Palace, crews couldn't actually kick the queen out of her home to film. Instead, the series was filmed in several other locations throughout the U.K. for its regal impression.
The Crown was filmed all over the U.K.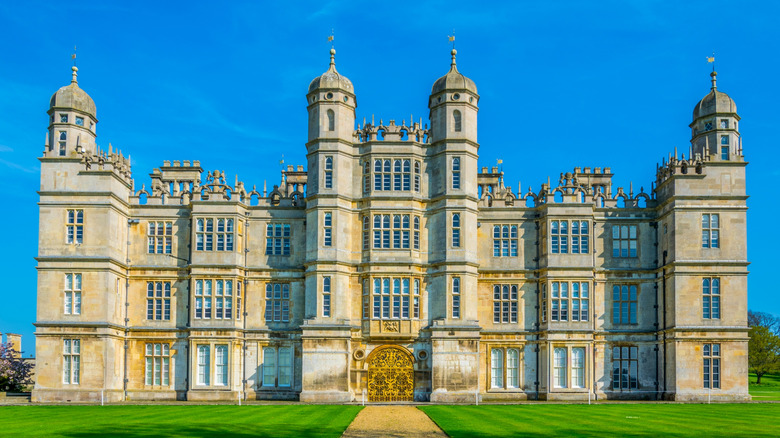 trabantos/Shutterstock
The stately backdrops of "The Crown" are really what brings the intrigue of the British royal family to life, but much to the disappointment of fans, it was not actually filmed at Queen Elizabeth's palace. Instead, the show opted for other locations around the U.K. to stand in for the royal buildings. For example, the film crew used several different locations to replicate Buckingham Palace, such as London's Old Royal Naval College for the exterior, while the Wilton House in Wiltshire appears in almost every episode as the palace's interior (per Visit England).
Meanwhile, the queen's weekend home and Prince Harry and Meghan Markle's wedding venue, Windsor Castle, were replaced by Belvoir Castle and Burghley House. The Leicestershire castle was the setting for many of the interior shots of Windsor Castle, while the Burghley House served as Windsor Castle's exteriors, according to Forbes.
Other filming locations include Ardverikie House as the queen's Scottish home, Balmoral Castle, Manchester's Northern Quarter standing in for New York City, Winchester Cathedral representing St. Paul's Cathedral, as well as Lyceum Theatre in London.