James Bond Fans Just Got The Streaming News They've Been Waiting For - But Only In The UK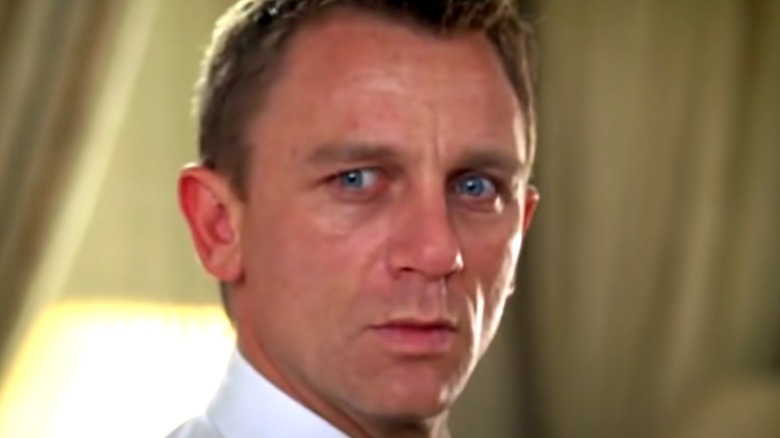 Sony Pictures Releasing/YouTube
With the departure of Daniel Craig, James Bond is on ice until they find a new actor to play Britain's top spy. However, that doesn't mean that Bond and his numerous adventures should fall by the wayside. We probably don't need to tell you that there's an entire catalog of mainline Bond flicks 25 films strong that date back to the 1960s, all of which are just begging for a rewatch. The only problem is that there hasn't been a singular place on the internet where "James Bond" fans can stream the whole series. But that's about to change.
In light of Amazon's recent acquisition of MGM, the company that co-owns and produces "James Bond" in collaboration with Eon, it makes sense that Amazon has had plans for the series. According to Empire, Amazon has announced that it will be hosting all 25 core "James Bond" films on Amazon Prime Video starting April 15. The one catch: This enviable library will only be available to U.K. subscribers. This is essentially the news that "James Bond" fans have been waiting for, with a few caveats.
Correction: An earlier version of this article failed to specify that the "Bond" catalog will only be available to UK streamers in April.
Amazon will host James Bond, but for a limited time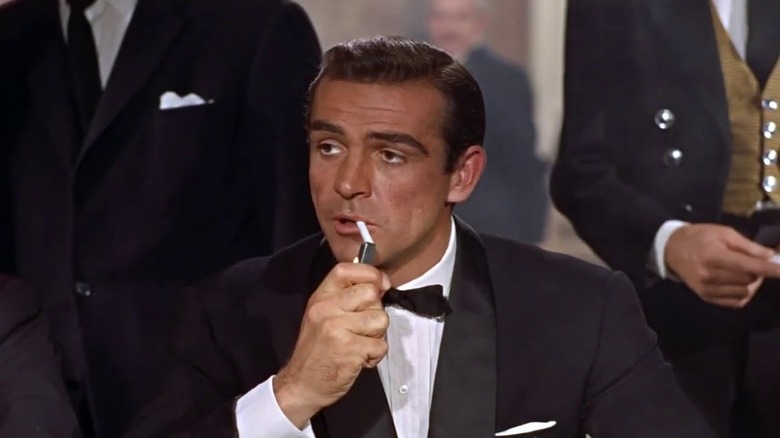 United Artists
While Amazon Prime Video is hosting the majority of the films in the "James Bond" catalog, there are a couple of titles that will be woefully exempt from the company's otherwise complete list because they weren't produced by Eon. These are 1967's "Casino Royale," a parody film, and 1983's "Never Say Never Again," which functions as more of a spin-off. Other than these two, Amazon Prime Video will have every "Bond" title from the original "Dr. No" to Daniel Craig's final film, "No Time to Die."
In addition to Amazon's catalog being just short of complete, the entire arrangement is only planned to last a limited time, though Amazon has neglected to reveal exactly how limited that time will be. Therefore, if you're planning a spectacular "James Bond" marathon in the near future, it's best to take advantage of this deal sooner rather than later.
On the bright side, this is all being done ahead of Amazon's upcoming Bond-related reality TV project. So, if you are a die-hard Bond fan, you've got some exciting Bond content on the horizon.