What Attracted Kodi Smit-McPhee To His Power Of The Dog Role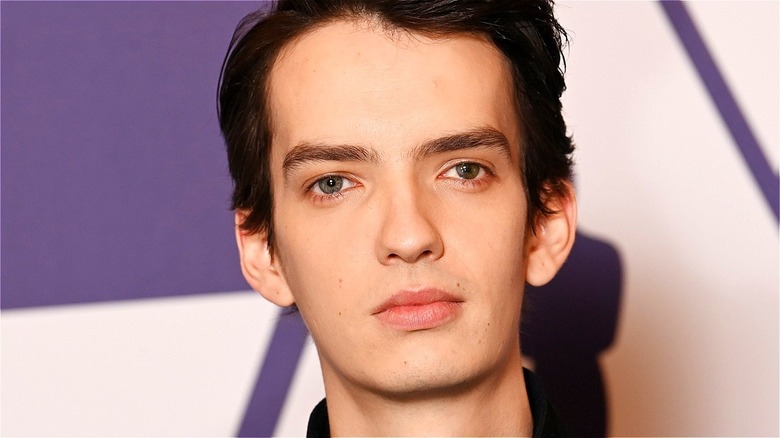 Dave J Hogan/Getty
"The Power of the Dog" may not have won the Academy Award for best picture, but it certainly left an indelible mark on the world of cinema in 2021. The biggest mainstream success yet from legendary filmmaker Jane Campion, this queasy, deceptive, deeply nuanced neo-western was the rare film to inspire as much passionate academic discussion as increasingly loopy meme-making — the internet is, indeed, still debating what exatly Bronco Henry looked like.
There are many reasons why "The Power of the Dog" was widely considered by film critics to be the finest movie of the year (via Metacritic), a lot of them having to do with its sophisticated and subtle interrogation of traditional American ideas about masculinity, family, power, and "authentic" frontier life. But you don't even have to catch all of the film's deep-reaching subtext to appreciate its top-notch craft — beginning with the four central performances of Benedict Cumberbatch, Kirsten Dunst, Jesse Plemons, and Kodi Smit-McPhee, all of whom received Oscar nominations.
For Smit-McPhee, in particular, the role of Peter Gordon proved a huge critical breakthrough after years of consistent film work without a real calling-card role to call his own. And, as it turns out, there's a very interesting reason he was drawn to the project in the first place.
The ending of The Power of the Dog turns our perception of Peter on its head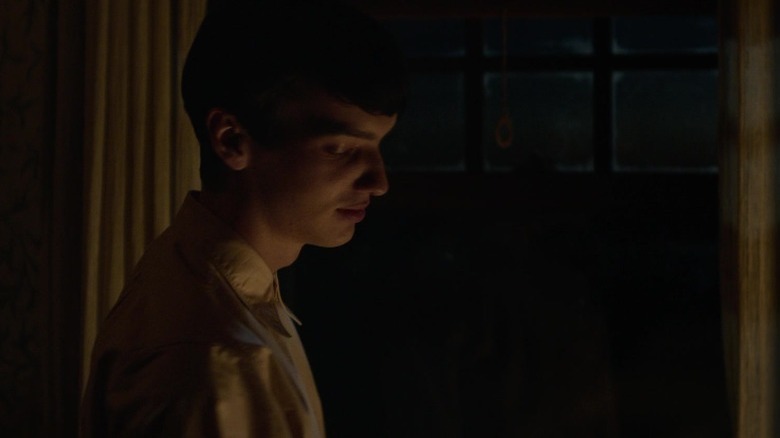 Netflix
Warning: Major spoilers for "The Power of the Dog" follow from here on out.
For most of "The Power of the Dog," the audience is led to assume, along with protagonist and POV character Phil Burbank (Benedict Cumberbatch), that Peter Gordon, the eccentric stepson of Phil's brother George (Jesse Plemons), is just a quiet, socially awkward ingénue who can be easily taken advantage of. Phil's efforts to become a domineering mentor figure to Peter, as Bronco Henry was to him, make up the bulk of the plot's development. But his underestimation of his newfound protegé comes back to bite him when Peter is revealed, at the very end of the movie, to have been slowly poisoning Phil with anthrax so that his mother Rose (Kirsten Dunst) would be rid of him.
There's a lot of critical debate on whether Phil's murder outs Peter as a psychopath, or just a radical pragmatist who will stop at nothing to protect his mother. Whatever the case, however, one thing's for certain: The ending shows that there's much more danger and calculation to Peter than meets the eye. That's exactly what makes Kodi Smit-McPhee's performance so rich and haunting — and it's also, unsurprisingly, what attracted him to the role, as he recently dished in an interview with Backstage.
The challenge of embodying Peter without spoiling the twist instigated Smit-McPhee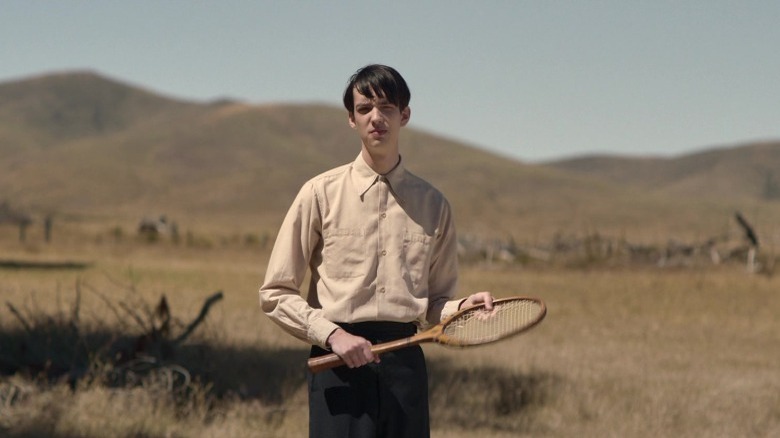 Netflix
We weren't the only ones who were taken aback by the reveal of Peter's true nature. As Kodi Smit-McPhee told Backstage, even he was gobsmacked when he first read Jane Campion's script for "The Power of the Dog."
"I have to say, when it was presented, I thought something went wrong inside myself while reading the script. I thought maybe I got tired or I missed a page or something, because it all traveled so quickly after such a long buildup of impending doom," the actor revealed. "I had to go back a few pages, and I was like, 'No, that totally just happened.' And then that made me go right back to the beginning."
From then on, Smit-McPhee was presented with the kind of high-difficulty challenge actors' dreams are made of: He had to embody Peter's devastating intelligence and capacity for manipulation and murder without keying the audience in on what was happening, so that his characterization of Peter would only become clear if viewers also went "right back to the beginning" and watched it again.
"It was that challenge in and of itself that attracted me to portraying Peter," the actor told Backstage. The final product was the result of a dense collaboration process between Smit-McPhee and Jane Campion, who mapped out Peter's arc as a sort of "spy mission" into enemy territory, as well as the smart, elusive editing choices of editor Peter Sciberras.