How One Chicago's Jesse Lee Soffer And Nick Gehlfuss Became Real-Life Heroes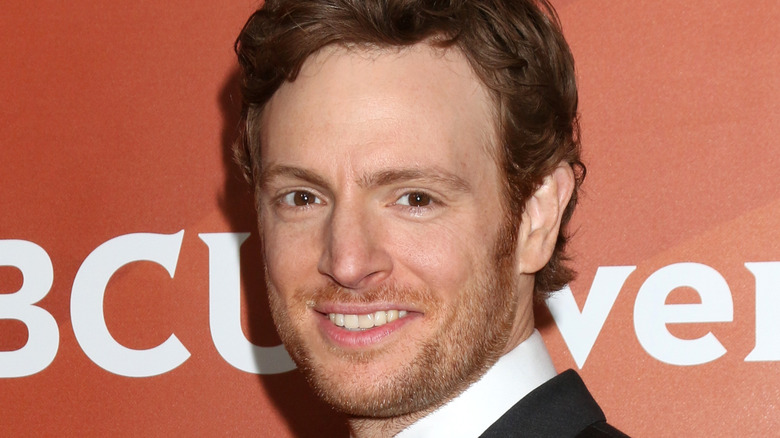 Joe Seer/Shutterstock
With the arrival of Dick Wolf's "Chicago Fire" in 2012, NBC ushered in a new small-screen shared universe for viewers to invest in. Now known as One Chicago, this franchise encompasses four programs — "Chicago Fire," "Chicago P.D.," "Chicago Med," and the short-lived "Chicago Justice" — and has become a resounding success over the past decade. While one can easily attribute this prosperity to the shows' high production value and the must-see nature of their stories, the casts of these beloved programs deserve more than their fair share of credit as well.
From Taylor Kinney's Kelly Severide to  S. Epatha Merkerson's Sharon Goodwin, the One Chicago world has pumped out numerous TV icons in its day that fans continue to root for from the comfort of their living rooms. This has made the numerous crossover storylines a treat to watch, despite their typically dire narrative nature. Thus, this talented crew of actors has taken their respective roles seriously, handling each fictional situation with the proper gravitas and sense of urgency as the real firefighters, police officers, and medical practitioners they emulate.
On the other hand, there's Jesse Lee Soffer and Nick Gehlfuss — the actors behind Jay Halstead from "Chicago P.D." and Will Halstead from "Chicago Med" –, who have especially taken their on-screen parts to heart. In one instance, they sprung into action to become real-life heroes just as they do when the cameras are rolling.
Gehlfuss and Soffer helped a woman out of her flipped car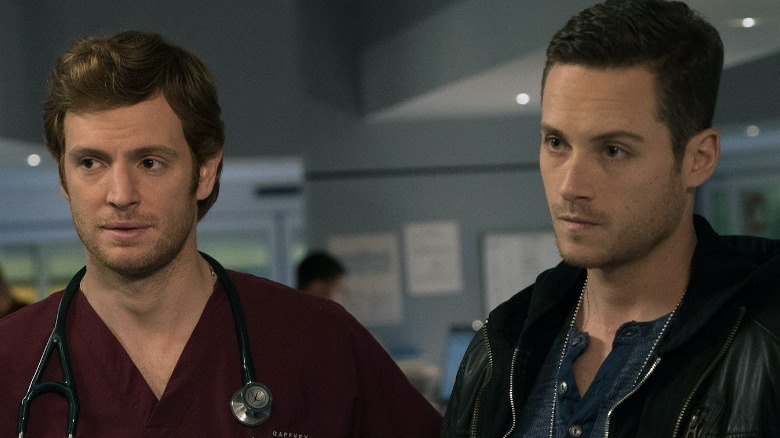 NBC
To celebrate the One Chicago franchise and give the fans a behind-the-scenes look at their favorite shows, April 6, 2022, marked One Chicago Day. As a part of the digital event, Nick Gehlfuss, Jesse Lee Soffer, and Alberto Rosende, who portrays Blake Gallo on "Chicago Fire," answered fan questions on the Access Hollywood Twitter page. Among the handful of chosen queries, the trio received a question about any funny instances that occurred away from the camera, to which Soffer replied with an intriguing anecdote.
As Soffer recalls, he and Gehlfuss were walking back from dinner one evening when they heard the sound of a car accident. A woman had driven into a ditch and flipped her vehicle, prompting the two actors to rush to the scene and give her a hand. Surely she appreciated their help, but according to Soffer, seeing the two One Chicago mainstays left her absolutely starstruck to the point where she could scarcely process what had just happened. "It was like a real-life episode for her," Soffer adds.
It's one thing to play a hero on a television show, but it's something else to become one when presented with the chance in a real-world situation. This story just goes to show that Jesse Lee Soffer and Nick Gehlfuss' desire to help others doesn't disappear once they leave set, proving how suited for their roles they really are.