Straight Man - What We Know So Far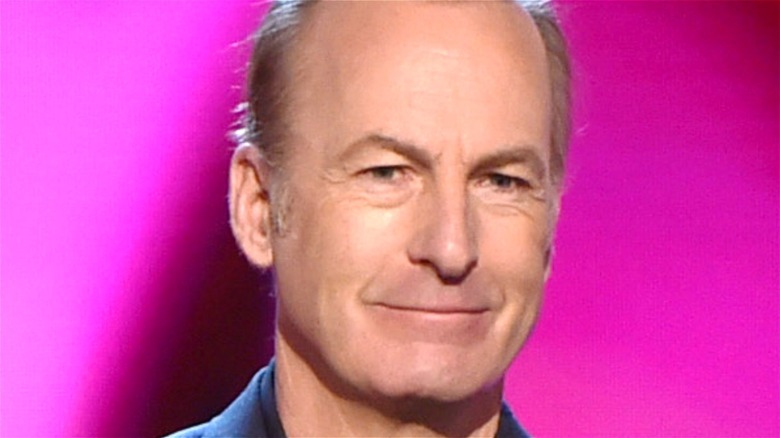 E. Rodriguez/Getty
At this point in his now decades-long career, Bob Odenkirk can seemingly do whatever he wants in the showbiz game. That hasn't always been the case, though. Odenkirk spent the bulk of the 1990s and early-2000s working almost exclusively in the realm of comedy, earning credits on virtually every important comedy show of the era, including the cult-hit sketch series "Mr. Show with Bob and David," which he co-created and starred in alongside David Cross.
Of course, Odenkirk's career track shifted dramatically in 2009 when he landed the role of Saul Goodman on AMC's legendary series "Breaking Bad." The stunning, dramatic makeover no doubt caught many of Odenkirk's fans off-guard. That likely included "Breaking Bad" creator Vince Gilligan, who was so impressed by Odenkirk's work on "Breaking Bad," he created a spin-off series, "Better Call Saul," centered entirely around the actor's clever, sleaze-mongering attorney.  Surprisingly, by the time "Better Call Saul" airs its finale later this year, it will have been on the air longer than its iconic predecessor, with some fans even arguing that it is the better of the two series. 
With those adoring viewers anxiously preparing to say goodbye to "Better Call Saul" forever, it seems Odenkirk may have already lined up his follow-up project, in a new dramedy series titled "Straight Man." Here's everything we know about the show so far.
Straight Man might keep Bob Odenkirk employed by AMC for the foreseeable future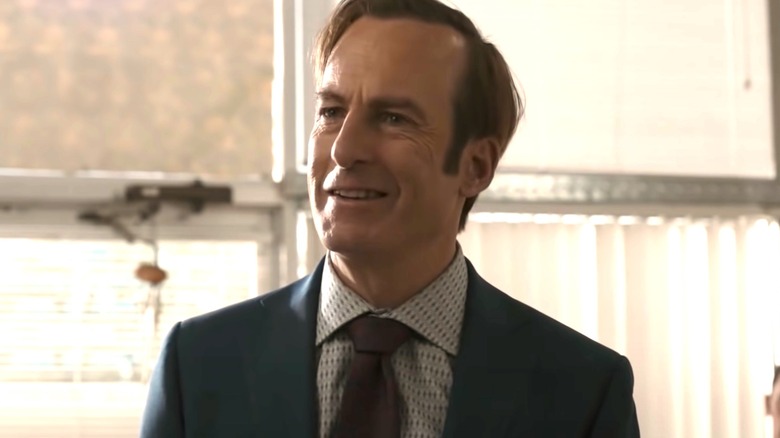 AMC/YouTube
"Straight Man" is still in the early stages of development, so there's not a ton of information available about the project just yet. But according to a recent Variety report, Bob Odenkirk has indeed agreed to star in, and executive produce, the series for AMC. "Straight Talk" is reportedly based on Richard Russo's novel of the same name, and it is currently being adapted by Paul Lieberstein ("The Office," "Space Force") and Aaron Zelman ("The Killing," "Silicon Valley"), who will also serve as co-showrunners on the series should it be picked up. 
Per Variety, Odenkirk will be producing "Straight Man" alongside Richard Russo, his wife Naomi Odenkirk, Mark Provissiero (who produced Odenkirk's "Nobody"), and Oscar-winner Peter Farrelly, who's also on board to direct the series' pilot. As for what Odenkirk will be doing in "Straight Man," the new series will follow the serio-comic misadventures of the mid-life crisis bound William Henry Devereaux, Jr. (Odenkirk) as he lobbies to right the ship of a struggling English department in a fictional Rust Belt university. 
That likely duplicitous sort of character certainly sounds like one Bob Odenkirk was born to play. And per Odenkirk's comments to Variety, he's thrilled to tackle a different sort of drama with "Straight Man," stating, "I look forward to playing this role –- something lighter than my recent projects but still closely observed and smart." If his AMC bosses like what they see, the series will likely hit the network sometime in 2023.