Why Some Better Call Saul Fans Think It's Better Than Breaking Bad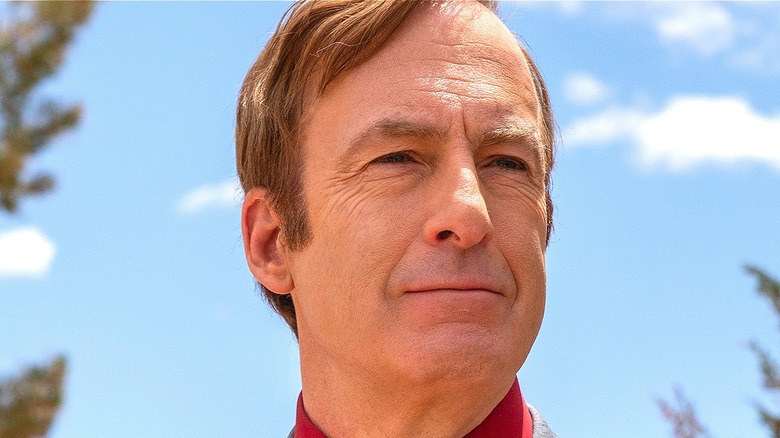 Greg Lewis/AMC/Sony Pictures Television
With 16 Emmy wins and 58 total nominations over the course of five seasons, AMC's "Breaking Bad" stands tall as one of the most decorated and well-loved drama series ever made. Creator Vince Gilligan writes and showruns a masterful series that takes mild-mannered high school teacher Walter White (Bryan Cranston) and slowly turns him into an unredeemable villain who corrupts everyone around him, all the while keeping Walt squarely as the series' centerpiece protagonist.
When "Breaking Bad" ended in 2013 and it was announced that Gilligan and "Breaking Bad" writer/producer Peter Gould would collaborate on spin-off series "Better Call Saul," few could have imagined a series focusing on Walt and Jesse Pinkman's (Aaron Paul) goofy criminal lawyer Saul Goodman (Bob Odenkirk) touching the high-quality bar set by the original series. The "Better Call Saul" production team, led more by Gould than Gilligan by the series' midpoint, crafted a crime drama just as compelling as that of "Breaking Bad." It dives deep into Saul and Mike Ehrmantraut's (Jonathan Banks) past, all the while intercutting snippets of material that takes place during the original show and hinting at the future that awaits Saul after his escape from Albuquerque.
"Better Call Saul" has been recognized with 39 Emmy nominations over its five seasons. When it airs its 13-episode sixth and final season, the prequel series will actually finish with 63 total episodes — just one more than "Breaking Bad" (via THR). Over the years, some fans have actually grown more attached to "Better Call Saul" than Gilligan's original series.
Better Call Saul fans on Reddit appreciate the show's attention to detail and strong character work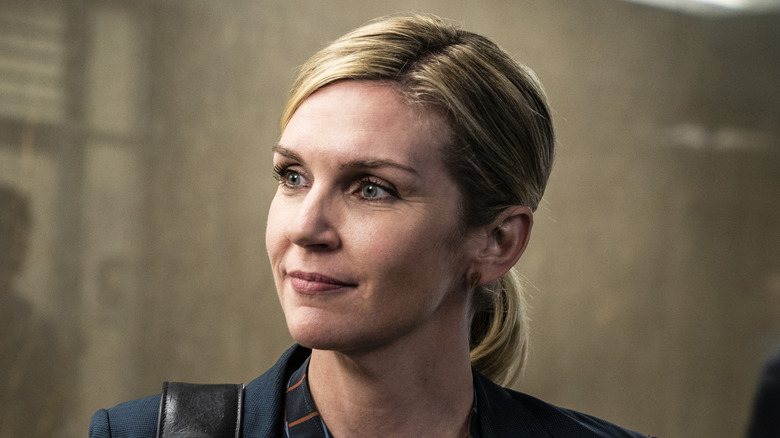 Greg Lewis/AMC/Sony Pictures Television
Reddit users in the "Better Call Saul" fan community talked about their preference for the Odenkirk-centric series over "Breaking Bad," with user u/ianto_harkness praising the show's large ensemble cast and its overall direction and cinematography.
"The way that all the plotlines interweave is second to none," they wrote. "I honestly don't understand how the writers have done such a good job."
User u/Borgill chimed in to note their appreciation for attention to detail "Better Call Saul" puts into its depiction of legal work, considering the amount of lawyers in its cast. They also said they feel "Better Call Saul" uses personal relationships more effectively to mark Jimmy McGill's "moral decline," as opposed to life-or-death scenarios Walter White frequently confronted in "Breaking Bad."
"In the case of Saul Goodman, it's much more subtle and grounded in reality," they wrote, adding that Jimmy McGill's evolution into Saul Goodman is so well done, "it's kinda hard to believe things would have panned out any other way."
"Better Call Saul" distinctly benefits from the production team's decade of experience working in the series' universe; as user u/timidandtimbuktu notes, television has only grown more and more nuanced since "Breaking Bad" first aired in 2008, and "Better Call Saul" succeeds in making its smaller moments just as heart-pounding as the former show's highest stakes.
"The idea that the reveal of a charged cell phone being in Chuck's pocket could carry as much weight as some of the worst violence in BB is truly stunning to me," they wrote.