Bros - What We Know So Far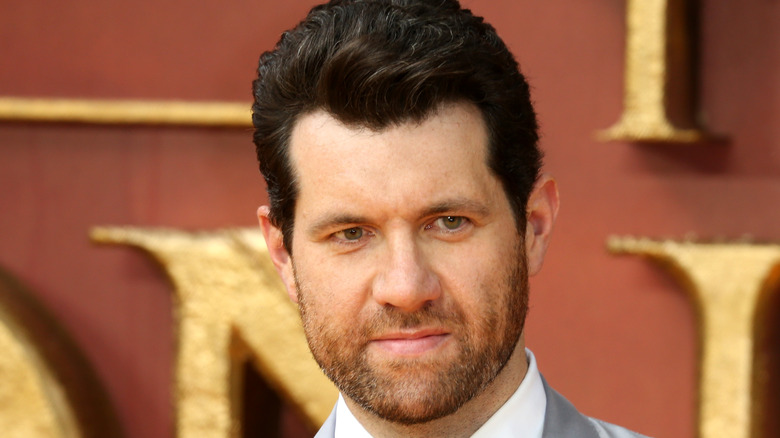 Cubankite/Shutterstock
In March 2021, Deadline reported that Universal Pictures had set a release date for the romantic comedy "Bros." Billy Eichner penned the script, and he also serves as an executive producer on the film. "American Horror Story" fans will recognize the actor who made his debut in Season 7, "Cult," playing a homicidal fitness trainer. Eichner returned for Season 8, "Apocalypse," playing the dual roles of Brock and Mutt Nutter.
Eichner capitalized on his brash, in-your-face personality by creating and hosting the game show "Billy on the Street." Eichner approached strangers, usually with a celeb in tow, and shouted questions at them, which is funny to watch but threw unsuspecting New Yorkers for a loop. This will be the first time Eichner is playing a romantic lead in a film, and Eicher is definitely confident in his abilities. In March 2021, Eichner took to Twitter, giving a playful shout-out to one rom-com icon. "I honestly can't believe it.... move over Julia Roberts, there's a new rom com QUEEN in town!"
Nicholas Stoller ("Forgetting Sarah Marshall," "Neighbors") pulls triple duty directing and producing "Bros," as well as sharing writing credit with Eichner. Here's everything we know about the romantic comedy "Bros," which premiered on September 30, 2022.
Who is in the cast of Bros?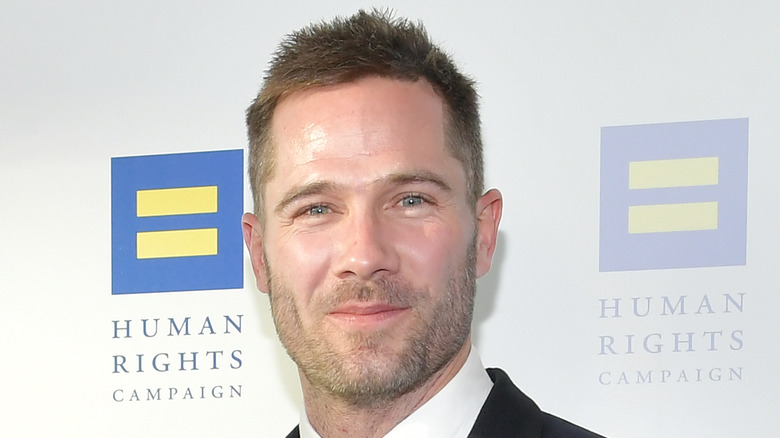 Amy Sussman/Getty Images
In September 2021, The Hollywood Reporter revealed that "Bros" would be groundbreaking on several fronts. It's the first major studio film written by and starring an openly gay man. The entire principal cast consists of LGBTQ actors who will also play heterosexual roles. "I could not be more proud or excited about the historic nature of the all openly LGBTQ+ cast of 'Bros.' After queer actors have spent decades watching straight actors capitalize both artistically and professionally by playing LGBTQ+ characters, it is a long overdue dream come true to be able to assemble this remarkable, hilarious cast," Eichner said (via The Hollywood Reporter).
In addition to Eichner's Emmy nominated stint as the host of "Billy on the Street" and his roles on "AHS," his acting credits include "Difficult People," "Parks and Recreation," and "Friends from College." He also played reporter Matt Drudge on "Impeachment: American Crime Story." Luke Macfarlane will play the love interest of Eichner's character. Macfarlane's credits include "Brothers & Sisters," "The Night Shift," and "Killjoys." The supporting cast includes Ts Madison ("Zola"), Miss Lawrence ("Star"), Season 13 winner of "RuPaul's Drag Race," Symone, and Guillermo Diaz ("Scandal," "Weeds"). 
In September 2021, Variety announced Oscar-winning screenwriter Jim Rash ("The Descendants"), Eve Lindley ("Dispatches from Elsewhere"), D'Lo Srijaerajah ("Sense8"), Peter Kim ("Hackers"), Justin Covington ("Easy"), Dot-Marie Jones ("Glee"), and Becca Blackwell ("White Noise") had been added to the diverse cast. That October, Deadline reported that Amanda Bearse ("Married with Children") had been cast in the role of Macfarlane's character's mother.
What is the plot of Bros?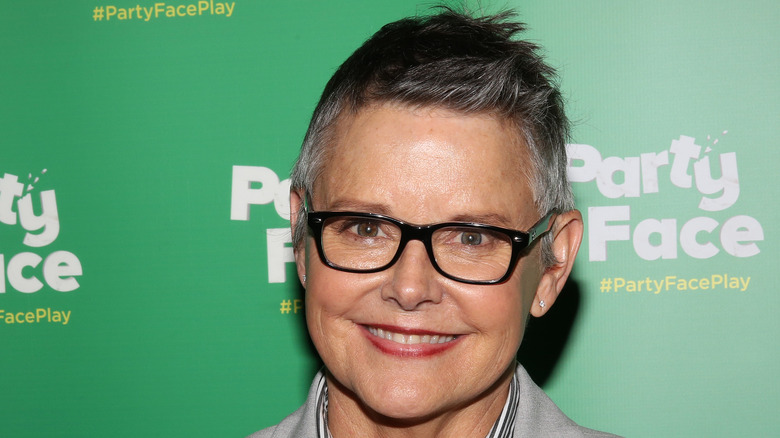 Walter Mcbride/Getty Images
"Bros" is about two commitment-phobic gay men (Eichner, Macfarlane) who "maybe, possibly, probably stumbling towards love. Maybe. They're both very busy" (via Deadline). "Bros" seems poised to introduce an engaging love story infused with a ton of laughs. In addition to a cast with comedic backgrounds, Judd Apatow is producing alongside Stoller and Joshua Church. Apatow, who wrote and directed the blockbuster films "Knocked Up" and "The 40-Year-Old Virgin" is an 11-time Emmy nominee and two-time winner. Church's producing credits include "Trainwreck," "The Other Guys," "Step Brothers," and "Semi-Pro."
Eichner is hopeful that his groundbreaking rom-com will shine a spotlight on the abilities of LGBTQ talent. "... while Bros may be the first of its kind in several ways, my real hope is that it is only the first of many opportunities for openly LGBTQ+ ensembles to shine and show the world all we are capable of as actors, beyond just being the wacky sidekick, token queer or a straight movie star's 'gay best friend,'" Eichner said (via The Hollywood Reporter).