Maria Bakalova Compares Her Romances In Borat And The Bubble - Exclusive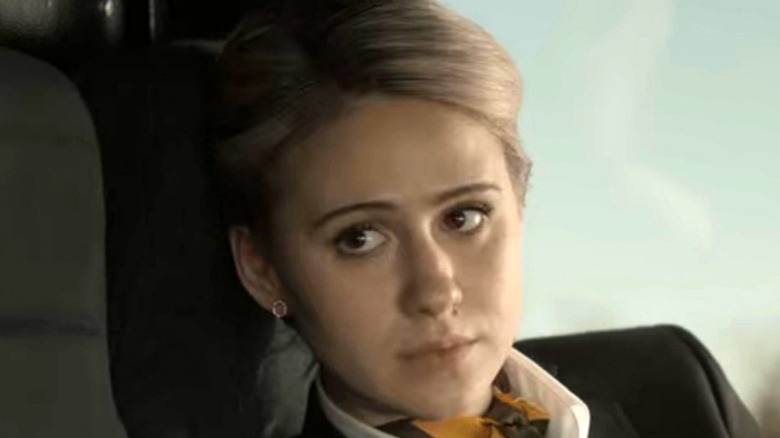 Netflix
Bulgarian actress Maria Bakalova made her international breakthrough in a big way playing Tutar Sagdiyev in 2020's "Borat Subsequent Moviefilm: Delivery of Prodigious Bribe to American Regime for Make Benefit Once Glorious Nation of Kazakhstan." As Borat's teenage daughter, she more than matched Sacha Baron Cohen's risk-taking comedic chops in a performance that earned her an Oscar nomination for best supporting actress. In the film's most daring sequence, her character (who, mind you, was supposed to be a teenager) seduced Rudy Giuliani right before her dad burst in to save her from the exceedingly sleazy-appearing politician.
"The Bubble," Judd Apatow's new comedy for Netflix about the making of a crappy franchise film during the COVID-19 pandemic, has decidedly not been greeted with the same critical acclaim as the "Borat" sequel was. However, Bakalova's performance as Anika, a hotel worker smitten with Pedro Pascal's actor character Dieter Bravo, is one of the movie's highlights. In an exclusive interview with Looper, Bakalova compared one important aspect of both "Borat Subsequent Moviefilm" and "The Bubble": her characters' love interests.
She considered Pedro Pascal vs. Rudy Giuliani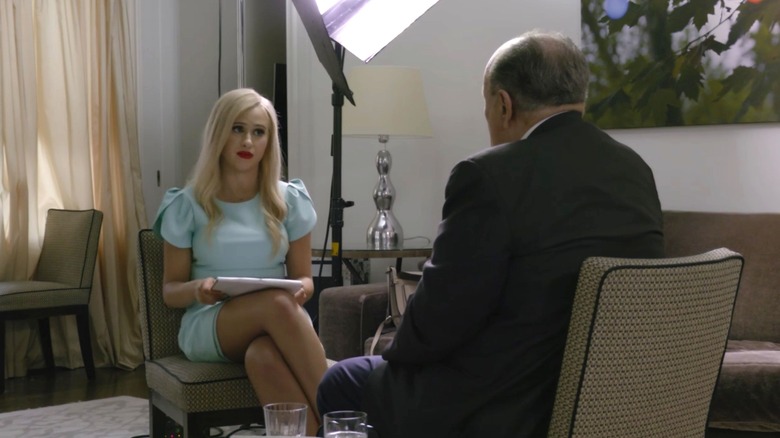 Amazon
The choice between Pedro Pascal and Rudy Giuliani logically seems like a very easy one. Giuliani comes off extremely poorly in "Borat Subsequent Moviefilm," to say the least, while Pascal is generally considered to be a very attractive and likable actor. Maria Bakalova, however, is a natural comedian, so when asked to choose between Pedro Pascal or Rudy Giuliani as her preferred on-screen love interest, she responded in a fittingly humorous manner.
"That's a tie," she initially answered, going on to say, "When one of them is like pure love, the other one is–" She was cut off by co-star Harry Trevaldwyn, who filled in the blanks with "Pedro Pascal." Noting that her astrological sign is Gemini (one shared by fellow co-star Samson Kayo), she declared it to be "a very hard choice." Ultimately, she made her decision: "Let's stick to the recent one. I'm going to say Pedro." As for Giuliani, she says, "I'm sorry. He will understand."
"The Bubble" is now streaming on Netflix.