Jerry Lewis Movie Marathon To Air On TCM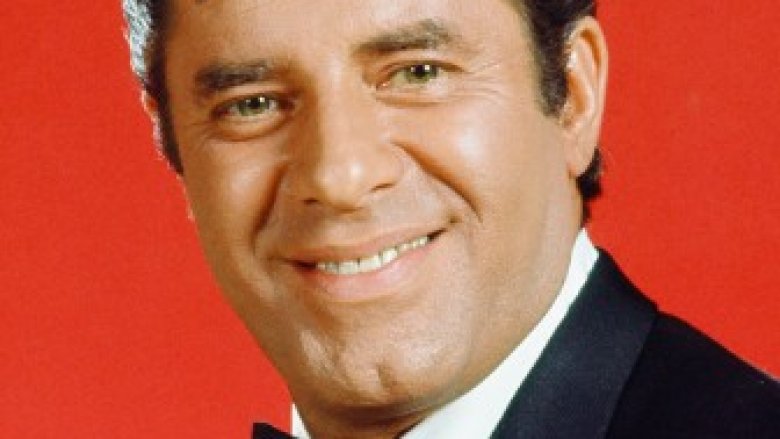 NBC/Universal
The entertainment world has been grappling with the death of ribald physical comedian Jerry Lewis, who passed away from cardiac disease at the age of 91, for the last few weeks. Many networks and organizations have rolled out tributes, memorials, and special film and television screenings to honor Lewis' memory in the time since his August 20 death. Now, cable and satellite television network Turner Classic Movies (TCM) has announced it's joining the effort to remember the iconic comedian's legacy. 
Per The Hollywood Reporter, TCM as confirmed it will be airing a Jerry Lewis movie marathon this coming Labor Day, September 4, 2017. The reason the network chose this particular date is because Lewis had headed up the Jerry Lewis MDA Labor Day Telethon on Labor Day weekends from 1966 to 2014. Amongst the lineup are picks like 1952's The Stooge-in which Lewis starred alongside his decade-long film, stage, and television partner Dean Martin-and 1983's The King of Comedy, directed by seasoned filmmaker Martin Scorsese. 
The marathon, officially titled "TCM Remembers Jerry Lewis," kicks off on Monday, September 4 at 8 p.m. EDT and wraps up the following day at 3:30 a.m. EDT. THR provided the full marathon lineup, which you can view below. 
TCM Remembers Jerry Lewis – Monday, Sept. 4
8:00 p.m. The Nutty Professor (1963) – A timid chemist discovers a potion that unleashes his sleazy side
10:00 p.m. The King of Comedy (1983) – A would-be comic kidnaps a talk-show host to win a guest shot on his show
12:00 a.m. The Stooge (1952) – A failed singer takes on a comedian to create a team act
2:00 a.m. The Bellboy (1960) – An accident-prone bellboy's resemblance to Jerry Lewis causes rampant confusion
3:30 a.m. The Disorderly Orderly (1964) – An inefficient hospital orderly wreaks havoc when he tries to help the patients
Countless actors and comedians have expressed their condolences in light of Lewis' death. White Chicks actor Marlon Wayans, of the comedy group the Wayans Brothers, wrote a tribute to Lewis on his Instagram: "Man... I'm just floored. Growing up, all kids have super heroes... Jerry Lewis was mine. Such a funny man. A brilliant physical comedian. My brother Shawn and I grew up watching Jerry Lewis and Dean Martin. These two helped us dream. He was hilarious and charitable. You will forever be remembered with a smile. We can look at your films and your work and we can momentarily feel better about life. That is why I work as hard as I do. I'm a fool, I'm a clown, I'm a crusader for people's smiles. We do what we have to do to make the world feel better. Thank you for the many smiles you put on my face and thank [you] for being a light for a little boy with big dreams to follow. Rest well. Make God laugh." 
Veteran comedian Jim Carrey regarded Lewis as "an undeniable genius, an unfathomable blessing, comedy's absolute," and even credited Lewis' work as helping shape the trajectory and style of his own career. Lewis' death hit Larry King quite hard, as the two shared a special friendship. "I mourn the passing of my friend Jerry Lewis. He was the Friars Club's Abbott and I, its Dean. He could always make me laugh," King wrote on Twitter.
It's clear to see that Lewis' left a lasting impression on Hollywood and beyond. Viewers at home can remember Lewis' goofy antics and acting chops by tuning in to TCM's movie marathon early next month. 
Until then, check out some of our favorite underrated comedy movies.