James Cameron Will 'Very Likely' Work On Terminator Relaunch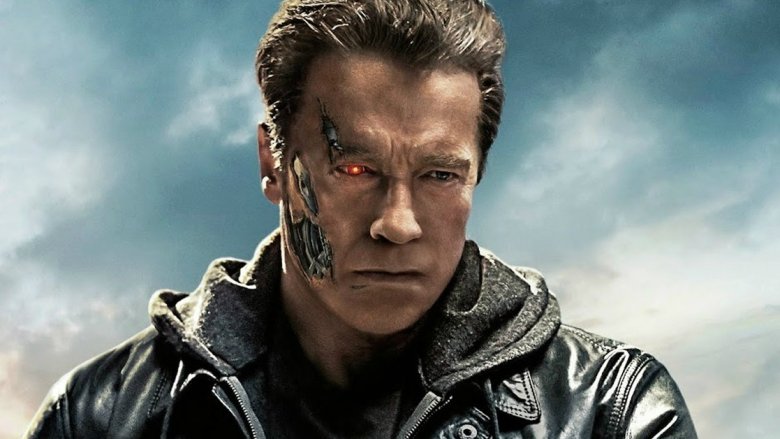 Paramount
When The Terminator comes back, James Cameron will probably come along in one way or another.
The director of the first two movies in the franchise told Entertainment Weekly that he's been in talks with producer David Ellison about helping to revive the sci-fi series. "I would say, at this point, it's looking very likely," Cameron said. "We're starting to get the pieces pulled together, and we'll probably have something to say on that fairly soon."
As for whether or not the next movie will be the beginning of a trilogy, Cameron was a little less forthcoming. "I like trilogies, but I'm not going to comment on that right now," he said. "It all depends on whether the first one makes money."
So would Arnold Schwarzenegger be involved? "Well, that would be up to him," Cameron said.
As of now, it sure sounds like Schwarzenegger will return. Just a few weeks ago, he said he'll begin filming for Terminator 6 next spring.
Meanwhile, Cameron said he is in "full-tilt production" on the four Avatar sequels. "We're in what we call 'scouting,' which basically is shooting for me," he said. "I'm on the stage all day long during the scouting process, because there are no sets or locations, other than in the virtual world, so I do all my location scouting with a troop of actors that go through the virtual sets, and give me a sense of the scale and position, lighting, that sort of thing. Then, I'm in rehearsals with my principal cast and I start with them at the end of September."
Don't forget that 1991's Terminator 2: Judgment Day is getting re-released in 3D this week. Watch the trailer.