James Cameron Is In 'Full-Tilt Production' On Avatar Sequels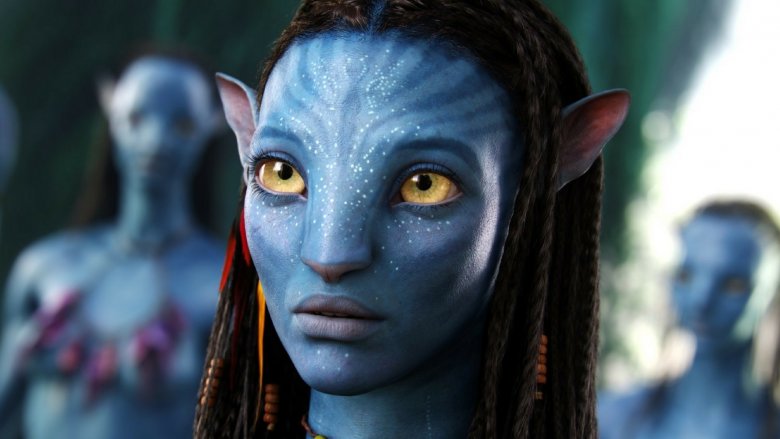 The Avatar sequels are finally on the way. Director James Cameron revealed in a recent interview with Entertainment Weekly that he is currently in "full-tilt production" on the upcoming films, which are set to be released beginning in 2020.
"We're in what we call 'scouting,' which basically is shooting for me," he said. "I'm on the stage all day long during the scouting process, because there are no sets or locations, other than in the virtual world, so I do all my location scouting with a troop of actors that go through the virtual sets, and give me a sense of the scale and position, lighting, that sort of thing. Then, I'm in rehearsals with my principal cast and I start with them at the end of September."
In addition to scouting, Cameron has been busy filling that aforementioned principal cast. They will be led by Jake (Sam Worthington) and Neytiri (Zoe Saldana), with the movies said to be a family saga that follow the pair and their children. Sigourney Weaver, Stephen Lang, Matt Gerald, Joel David Moore, and C.C.H. Pounder are among the returning cast for the films, despite the deaths of some of their characters in the original film. New cast members include Fear the Walking Dead's Cliff Curtis as Tonowari, the leader of a clan of reef people, and Game of Thrones' Oona Chaplin as Varang, a prominent character described as being strong and vibrant.
Cameron, who plans to film the sequels back-to-back, previously said that Lang's Colonel Quaritch will be back as the main villain for all four of the planned films, noting that they will all follow "pretty much the same characters." While he said there will still be newcomers, as well as new settings and creatures, he said the films will focus mostly on "taking characters you know and putting them in unfamiliar places and moving them on this greater journey."
Avatar 2 is set to premiere on December 18, 2020, while Avatar 3 will follow on December 17, 2021. The fourth film will premiere on December 20, 2024, while the fifth will hit theaters on December 19, 2025. While we wait for the films to be released, see why it has taken us so long to get a follow-up to the highest grossing film of all time.