What Alfred Enoch Has Been Doing Since Harry Potter Ended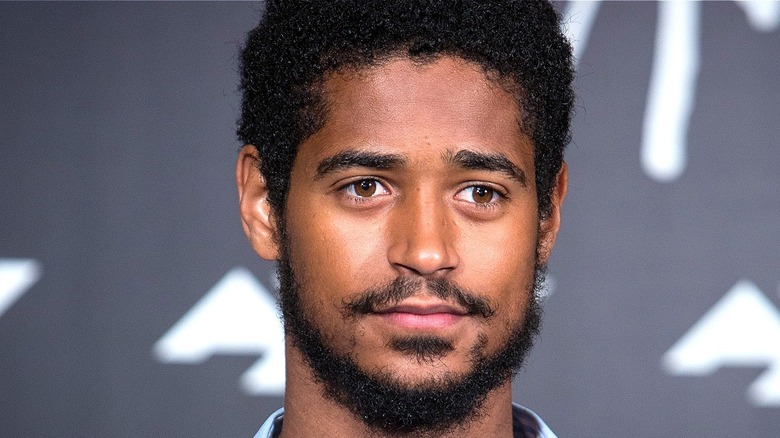 Pablo Cuadra/Getty
Author J.K. Rowling's Wizarding World has only continued to expand since the last "Harry Potter" film arrived in theaters over a decade ago, from the newest "Fantastic Beasts" film to the upcoming "Hogwarts Legacy" game. In the meantime, the actors who brought the beloved characters of the original series to life have gone on to star in a wide variety of other projects. In fact, one person whose career has taken off in a particularly interesting direction is Alfred Enoch, the actor who played Hogwarts pupil and Harry's fellow Gryffindor Dean Thomas. 
Enoch appeared as Thomas in seven out of the eight "Harry Potter" films, the only exception being the first installment of "Harry Potter and the Deathly Hallows." The actor also voiced the character in several "Harry Potter" video games (via IMDb). Though Thomas isn't necessarily a main character in the franchise, he is notable for a variety of reasons. In addition to being the best friend of Seamus Finnigan (Devon Murray) and one of Harry and Ron's most memorable roommates, Thomas is an active participant in the Battle of Hogwarts. 
Like many of the fantasy film series' stars, Enoch's career has only flourished since the last "Harry Potter" film premiered in 2011. In fact, the direction of Enoch's acting career might surprise you.
Alfred Enoch has kept busy after Harry Potter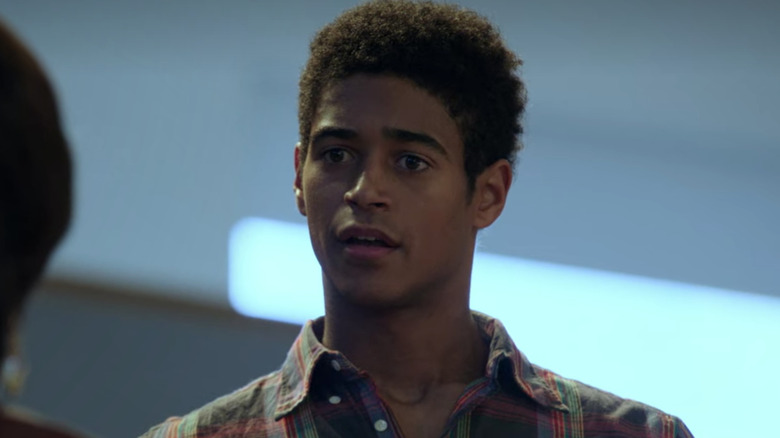 ABC/Netflix
Alfred Enoch has appeared in a wide variety of projects after playing Dean Thomas in the "Harry Potter" films. Besides his role as one of Harry's best mates, Enoch is perhaps best known for his role as Wes Gibbins on "How to Get Away with Murder." Created by Shonda Rhimes, "How to Get Away with Murder" is a legal thriller series about the lives of a law professor and her students, a group of people who take crime very, very seriously. Wes Gibbins was a main character on the series until the end of Season 3, when Enoch left "How to Get Away with Murder," following his character's brutal murder.
Besides appearing in the "Harry Potter" films, Enoch has only acted in two other movies: a Brazilian film called "Executive Order" and a sports drama called "Tigers" (via IMDb). Fans can also see Enoch in Season 3, Episode 2 ("The Sign of Three") of the hit series "Sherlock." The actor has also appeared in shows like the ITV series "Broadchurch," BBC One's "Troy: Fall of a City," and the Apple TV+ science fiction drama "Foundation." He also recently returned to the Wizarding World for the HBO Max "Harry Potter" reunion special, "Harry Potter 20th Anniversary: Return to Hogwarts."
However, despite his success in film and television, it appears that Enoch's heart belongs to the stage.
Alfred Enoch has spent a lot of time on the stage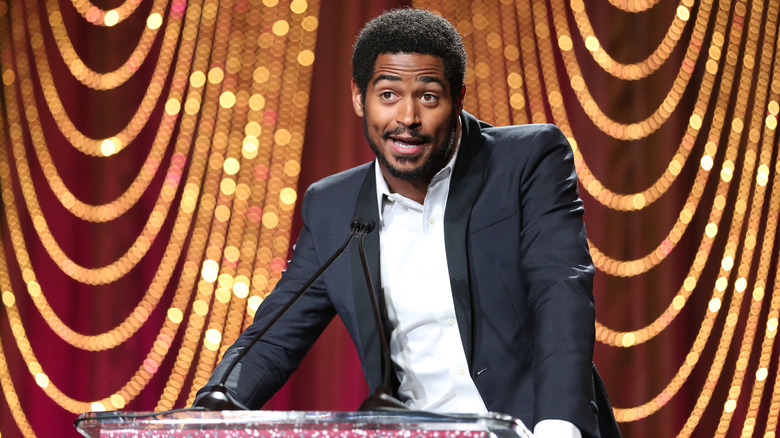 Rich Polk/Getty Images
Although Alfred Enoch found success in front of the camera from a young age, most of his acting credits actually come from his work in theatrical productions. Enoch is quite an accomplished stage actor, appearing as Edgar/Poor Tom in "King Lear," Titus Lartius in "Coriolanus," Philotus in "Timon of Athens," and Ferdinand in "The Tempest." Perhaps most notably, Enoch even played Romeo in a London-based production of "Romeo and Juliet" that received rave reviews from critics. Indeed, in her review of the 2021 production, The Guardian theater critic Arifa Akbar highlighted the modern retelling of the classic story, specifically singling out Enoch's performance in the title role. 
Outside of Shakespearean drama, Enoch has also co-starred in productions of everything from a modern take on Oscar Wilde's legendary novel "The Picture of Dorian Gray" (via MuggleNet) to a more classical adaptation of Anton Chekov's "The Seagull" (via Magical Menagerie). It's pretty impressive that Enoch went from playing a secondary character in the "Harry Potter" films to conquering such an impressive, growing resume. The set of "Harry Potter" must have been a great learning environment, especially with veteran stage actors like Alan Rickman, Maggie Smith, Ralph Fiennes, and Fiona Shaw hanging around.
Needless to say, Enoch has certainly come a long way since sharing that dormitory with Harry and Ron.