How Mark Wahlberg Could Have Played A Completely Different Character In Uncharted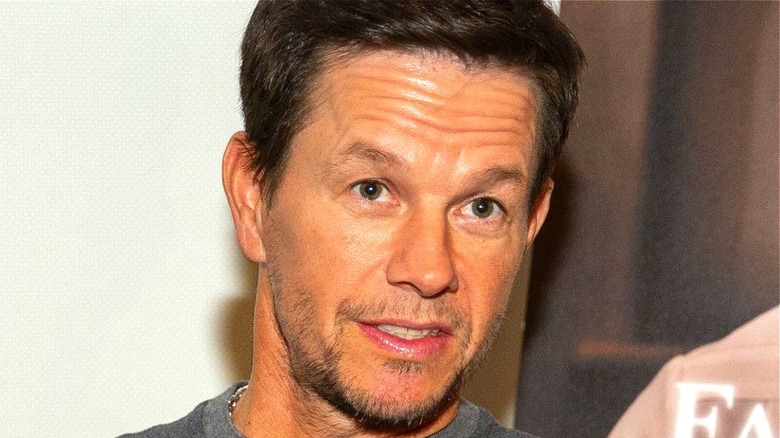 Barry Brecheisen/Getty
After years of languishing in development limbo, Sony Pictures has finally released their live-action adaptation of "Uncharted," with "Spider-Man" star Tom Holland in the lead role as the swashbuckling adventurer Nathan Drake. Based on the hit PlayStation video game series of the same name, the film serves as an origin story for Drake, a modern-day riff on Indiana Jones.
The "Uncharted" film sees Drake as a New York bartender who is recruited by notorious treasure hunter Sully Sullivan (Mark Wahlberg) to find a mysterious fortune worth billions that could potentially lead to the whereabouts of Nate's long-lost, older brother Sam (Rudy Pankow). The origin story serves up plenty of thrills, taking audiences through various set pieces, including a recreation of the iconic plane sequence from "Uncharted 3: Drake's Deception."
The action-adventure film, directed by "Venom" helmer Ruben Fleischer, has made a splash at the box office, grossing over $350 million (via Box Office Mojo). Though the film wasn't well-received by critics, audiences ate up the blockbuster, which currently sports a 90% audience score on Rotten Tomatoes.
The road to "Uncharted" manifesting was long, as previous attempts to adapt the game continuously fell through. From what we know, previous iterations largely differed from the so-called origin story that made it to the silver screen. However, there was one recurring thread across the film's long road to production: Mark Wahlberg.
Mark Wahlberg was almost Nathan Drake
Back in 2010, after the release of "Uncharted 2: Among Thieves," one of the most-well reviewed games of all time (via Metacritic), Sony Pictures tapped "Silver Linings Playbook" director David O. Russell to helm the adaptation. Russell would replace "Conan the Barbarian" scribes Thomas Dean Donnelly and Joshua Oppenheimer. Russell's version seemed to be moving along just fine, with Mark Wahlberg stepping on board to play the lead Nathan Drake (via MTV).
In Russell's vision for "Uncharted," Robert DeNiro would play Drake's father, and Joe Pesci would play his uncle — two characters that haven't been explored in the video games. Russell departed the project in 2011 (via The Hollywood Reporter), citing creative differences. The "Uncharted" film then passed through several hands, including "Limitless" director Neil Burger.
Wahlberg ultimately exited the role sometime after, going on to star in blockbusters like "Daddy's Home" and "Transformers: Age of Extinction." Though Wahlberg may have been done with "Uncharted," "Uncharted" wasn't done with him, as the star returned to the adaptation, this time under the direction of Ruben Fleischer. This iteration of the film focused on a young Drake, who was still in his early 20s. And so, over a decade later, the actor was brought on board to play Sully, Drake's mentor and close friend.