Here's How You Can Stream NBC's One Chicago Day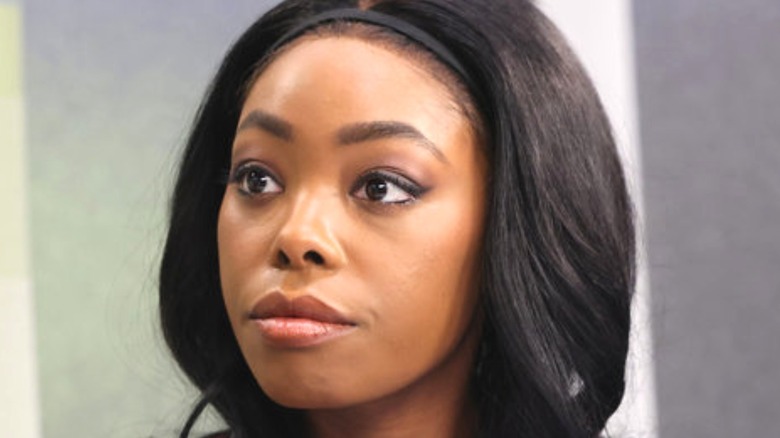 George Burns Jr/NBC
Longtime fans of the "One Chicago" franchise will know that "One Chicago Day" is an annual event organized by NBC as a way to celebrate the three shows that make up the "One Chicago" universe: "Chicago Med," "Chicago Fire," and "Chicago P.D." Some of the most notable events from last year's One Chicago Day (which was virtually live-streamed in February 2021) included behind-the-scenes set tours, Q&As with various stars from across the three series, and a trivia game hosted by David Eigenberg of "Chicago Fire" (via Monsters and Critics).
The yearly tradition continues in 2022, as this year's "One Chicago Day" is set to arrive this Wednesday, April 6, and will once again be presented as a one-hour virtual event for fans across the world. After the event, fans will be greeted with brand new episodes of all three "One Chicago" series on NBC, ending the franchise's unexpected hiatus that began two weeks prior. Here's where you can watch the virtual fan event for "One Chicago Day 2022."
The One Chicago Day fan event will be streamed on the One Chicago YouTube channel
Last year, the entire hour-long One Chicago Day broadcast was streamed live on the "One Chicago" YouTube channel, and uploaded as a regular video directly afterward — and it appears like this year's event will function in the exact same way. A recent tweet from the One Chicago Twitter account confirmed that the event will begin at 12 p.m. PT/ 3 p.m. ET on the official "One Chicago" YouTube channel, which was linked at the end of the tweet.
The tweet also gave fans a brief glimpse of what they can expect from this year's event, breaking down each of the segments of the one-hour broadcast. These include "the women of 'Chicago Med,'" "fan theories of 'Chicago Fire,'" and "A few of my favorite 'Chicago P.D.' scenes.'" As mentioned before, fans shouldn't worry about missing the live stream, as it seems like the entire broadcast will most likely remain available on YouTube even after the stream ends. In any case, fans ought to be incredibly excited for the opportunity to celebrate the franchise once more, especially since the event heralds the return of all the "One Chicago" series to their regularly scheduled programming.