Marvel Developing 'Jessica Jones-Esque' Series With ABC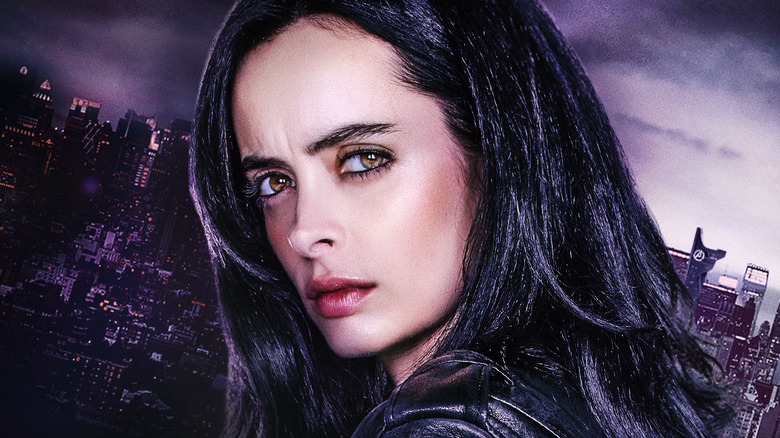 Netflix
Marvel Television is working on developing more television for a female audience, starting with a "Jessica Jones-esque" series on ABC, Deadline reports.
The news was released by Marvel Television SVP of Original Programming Karim Zreik, who was speaking on the subject at the Edinburgh International Television Festival. In his comments, according to Deadline, Zreik positively credited the success of rival DC's Wonder Woman with helping "younger girls get into comic books" before noting that his company is "for sure" looking for "more female-skewed shows", adding a confirmation that a "Jessica Jones-esque" series is currently in development. 
ABC sits at just one corner of Marvel's expanding television empire, with the company being responsible for three of the studio's television shows: Agents of S.H.I.E.L.D., Agent Carter, and the upcoming Inhumans series. This is in addition to six shows on Netflix, including the upcoming Punisher series, one in development for Hulu, and two in development for Freeform. Of those series, only Agent Carter and Jessica Jones focus solely on a female character not part of an ensemble. 
It's not currently known what character (or characters) the project intends to focus on, but there are lots of possibilities in the deep bench of Marvel comics. Jessica Drew's Spider-Woman? Jennifer Walters' She-Hulk? Moondragon? Who knows—were she not already showing up in the upcoming Freeform series New Warriors, we'd have our money—and our hearts—set on Squirrel Girl.
We'll have more on this and all the other Marvel TV shows as news comes out. Til then, pour one out for Agent Carter, and check out everything else that's on our list of TV show cancellations that never should have happened.