Supergirl Stops By Riverdale In New Set Photo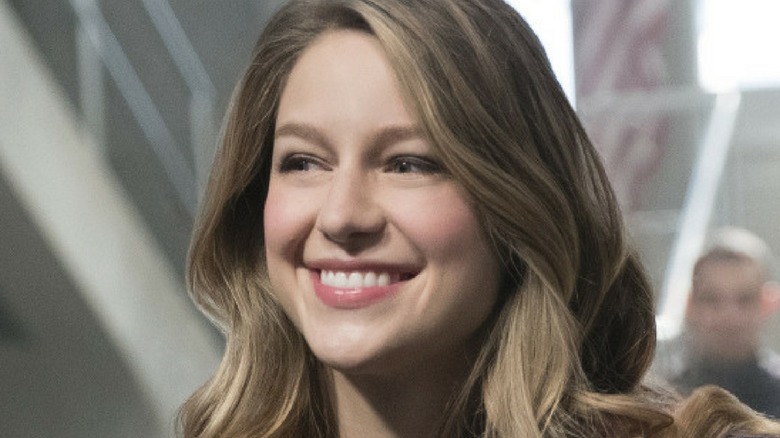 Could we be getting a Supergirl and Riverdale crossover? Riverdale creator Roberto Aguirre-Sacasa shared a picture on his Twitter early Thursday that hints at the two worlds colliding, although it's also possible he's just pulling our leg.
Aguirre-Sacasa posted a picture on the set showing Betty (Lili Reinhart) and someone who appears to be Veronica (Camila Mendes) sitting in Pop's, with Melissa Benoist in full Supergirl regalia joining the two for a milkshake. "Look who dropped in to #Riverdale for a visit!" Aguirre-Sacasa captioned the pic. "Worlds colliding!! Can a crossover be far behind??"
Look who dropped in to #Riverdale for a visit! Worlds colliding!! Can a crossover be far behind?? pic.twitter.com/E8Jf7UW3L2

— RobertoAguirreSacasa (@WriterRAS) August 24, 2017

While his comments don't confirm a crossover, it is actually possible that the wacky teen soap could bring in Supergirl for a storyline. The Archie comics on which the show is based have a history of bringing in superheroes for a visit, and Aguirre-Sacasa has shown that he is willing to embrace some of the comics' weirder storylines through some extreme hinting at Afterlife with Archie in season one. Still, though, he has yet to fully go down that bizarre route, so bringing in a superhero might be a bit extreme as well.
There are a lot of other reasons for Benoist to stop by the set. She could just be a fan of the series, which, like Supergirl, also films in Vancouver. She could also be stopping by to film a promo for The CW, which would give us a mini-crossover, commercial-style, surely to the delight of many fans. Of course, we're still holding out for the full thing, but that seems a bit far-fetched.
Supergirl returns for season three on Oct. 9, while Riverdale returns for season two on Oct. 11. While we wait to see if the two worlds end up coming together, see some real-life crimes committed in the Archie comics.