That's What's Up: Actual crimes committed In Archie comics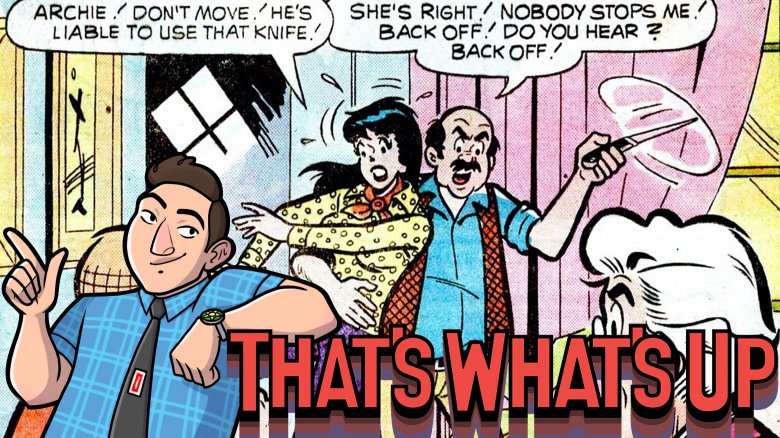 Thats Whats Up art by Shannon Manor
Each week, comic book writer Chris Sims answers the burning questions you have about the world of comics and pop culture: what's up with that? If you'd like to ask Chris a question, please send it to @theisb on Twitter with the hashtag #WhatsUpChris, or email it to staff@looper.com with the subject line "That's What's Up."
Q: I've been watching Riverdale and it is fairly wild. How close is it to the comics? — @franzferdinand2
If you're only really familiar with Archie Comics from half-remembered digests picked up at the grocery store when you were a kid, I have to imagine that Riverdale probably comes off as a little more than fairly wild. It is, after all, based entirely around the gimmick of mashing up the archetypical teens of Archie Comics with an increasingly disturbing roster of crimes that are more than a little inspired by Twin Peaks. I mean, this is a show that starts with a murder and just gets bigger from there, with conspiracies, twisted family histories, drug smuggling via maple syrup, and more murders just to cap things off.
But if you're really curious, I can tell you what's up with Riverdale—and that show's seemingly endless list of crimes and misdemeanors is a lot closer to the source material than you might expect.