This Is How Much Money Criminal Minds' Thomas Gibson Is Actually Worth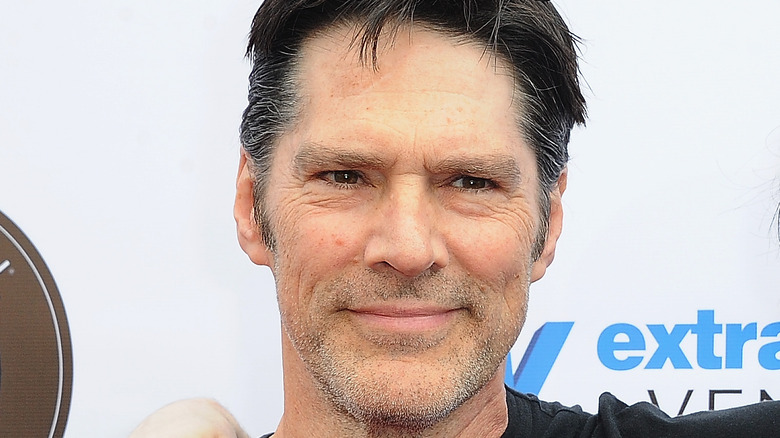 Albert L. Ortega/Getty Images
Any "Criminal Minds" fan is sure to know who Thomas Gibson is. The actor was a series mainstay from the get-go as Supervisory Special Agent Aaron "Hotch" Hotchner. In Season 1, the former criminal prosecutor and profiler joined the FBI's Behavioral Analysis Unit (BAU) to help catch the country's most dangerous criminals by attempting to catch them before they make their next move. Hotchner takes over as the team's leader and, with his no-nonsense attitude, takes the job seriously.
Throughout the series, Hotchner struggles to balance his family life with his career. Later in Season 3, his wife Haley (Meredith Monroe) leaves him and takes along their infant son, Jack. Then in Season 5, a serial killer dubbed the Reaper (C. Thomas Howell) takes an interest in Hotchner, and eventually murders Haley, leaving Hotchner to figure out a new life with his young son. He returns to the BAU and continues to catch criminals until he was written out of the show in Season 12 (via Fandom).
Over the years, Gibson has made quite the little nest egg thanks to his time on "Criminal Minds." Here's how much the actor is actually worth.
Thomas Gibson is worth a pretty penny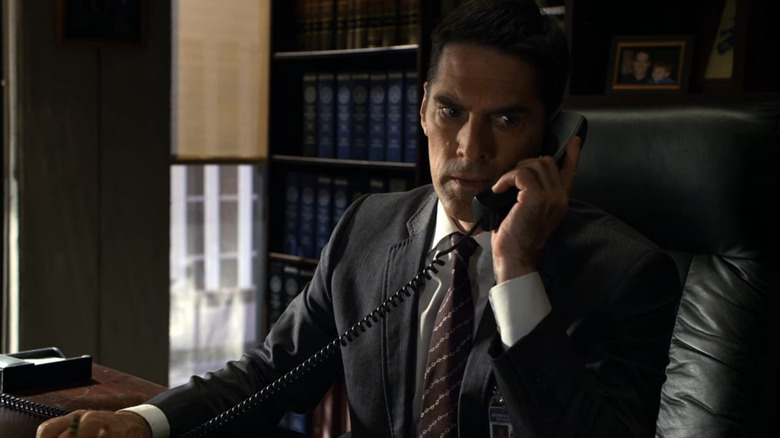 CBS
As a main cast member on "Criminal Minds," Thomas Gibson was paid quite well for his stint as agent Aaron Hotchner. In fact, it's estimated that the actor has a net worth of a whopping $18 million (via Celebrity Net Worth). Of course, a major portion of his fortune is mainly due to "Criminal Minds." Gibson was one of the stars of the show for over 250 episodes (per IMDb), so it's no surprise that his paycheck from "Criminal Minds" was reported to be $5 million a year.
According to IMDb, Gibson had a lengthy acting career before "Criminal Minds" that no doubt plays a role in his fortune. He starred in several TV series and movies in the '90s before he landed his breakout role in "Chicago Hope." Gibson played Dr. Daniel Nyland in the medical drama for 70 episodes, then moved on as the star in the sitcom "Dharma & Greg" opposite Jenna Elfman for 119 episodes.
Gibson went on to star in several TV projects before landing the role of Hotchner in 2005. In addition to acting, Gibson also directed six episodes of "Criminal Minds" and two episodes of "Dharma & Greg," which undoubtedly earned him a bit more cash. However, Gibson is probably still holding on to his earnings from "Criminal Minds" as he hasn't done much acting since his departure in 2016.