The Criminal Minds Episode Detail That Explains Hotch's Marriage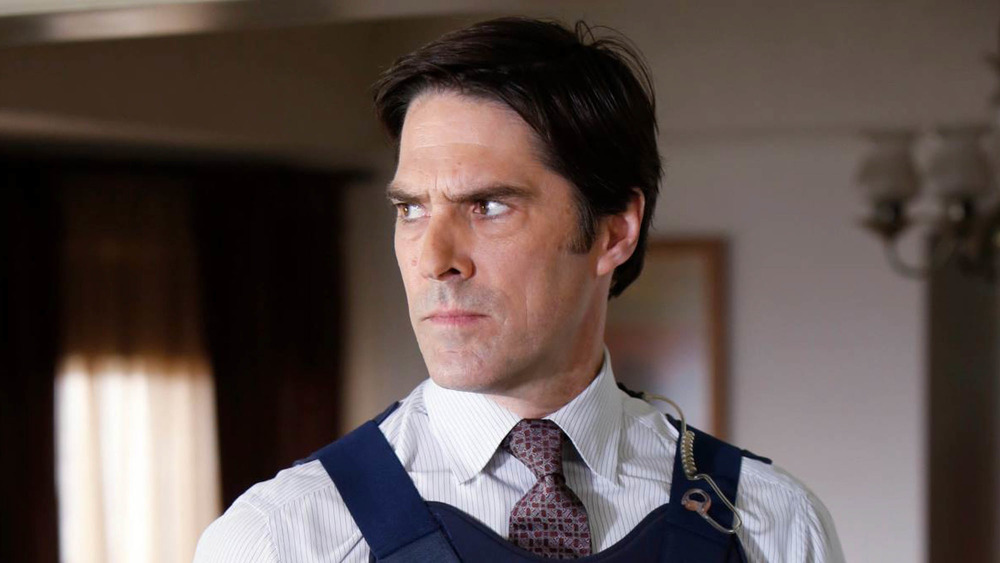 CBS
For fans of the dark crime drama Criminal Minds, which aired for 15 seasons on CBS, Aaron Hotchner's (Thomas Gibson) relationship with his wife, Haley Hotchner (Meredith Monroe), has outsized significance for a show that's not exactly about marriage. Over the course of the show, Hotchner and Haley's relationship is at the forefront of Hotchner's emotional arc, especially in the first few seasons. The two originally met in high school, got married, and had a child together named Jack (Cade Owens). As Hotchner, who is in charge of the Behavioral Analyst Unit for a portion of the series, keeps working on dark cases that take him all over the United States, his relationship with Haley is strained.
After continually trying to get her husband to stay home and possibly transfer to a different job, away from the pain and serial killers, Haley eventually decides that it's enough. She takes Jack and leaves, serving Hotchner divorce papers soon after. Still a very important part of Hotchner's life, Haley and Jack later become involved in the case of The Reaper (C. Thomas Howell), star of a sad Criminal Minds episode that no fan should skip and a serial killer who has a personal vendetta against Hotchner — and we all know what happens next.
But putting all that aside, some fans still don't understand how their relationship went from trying to make it work, to Haley leaving and asking for a divorce. Now, thanks to one eagle-eyed fan sharing a detail they spotted in a Reddit thread, fans might have an answer.
A phone call in season 3, episode 2 leads fans to think that Haley was cheating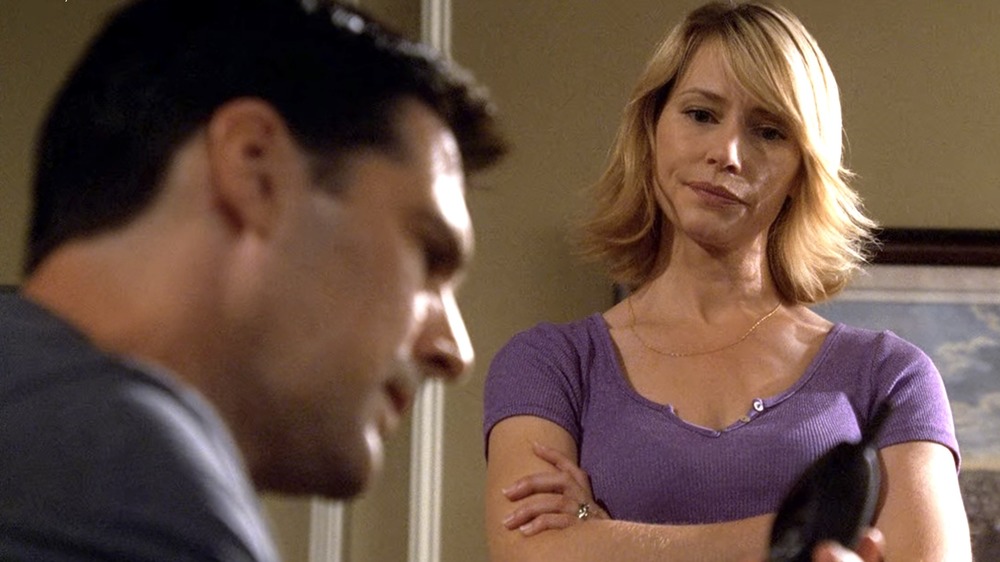 CBS
In season 3 of Criminal Minds, episode 2, "In Name and Blood," Hotchner is under suspension. Stuck at home, Hotchner tries to stay present, but his work keeps drawing him back in. Haley, on the other hand, continually encourages her husband to ask for a permanent transfer. At this point, the couple has been having trouble for a while now. When Hotchner doesn't listen and starts digging into the team's current case, Haley pushes him to stop. While they fight, the home phone suddenly rings, but when Hotchner picks it up, no one answers. Immediately after, Haley's cell phone rings in her purse. Both Haley and Hotchner look at it, then look at each other, and a lot happens within that glance. No one addresses or answers the second call, but Haley takes her purse with her when she leaves.
Some fans see this interaction as concrete evidence that at this point, Haley is cheating on Hotchner and has already given up on their marriage. One thing u/urmineharry, who made the post on Reddit, was questioning, is whether or not Hotchner is aware. Given his deduction abilities, it's hard to believe he isn't. One commenter, u/depressedzoomer argued that they "think he just didn't mention it because he didn't want the divorce to be more turbulent than it was," and looking at the situation, that's not that hard to believe. 
What's the general consensus? Fans mostly agree that Haley either physically and emotionally cheats on Hotchner, who is well aware, but their marriage is already too far gone for it to matter.