The Power Of The Dog Scene You Likely Didn't Know Was Improvised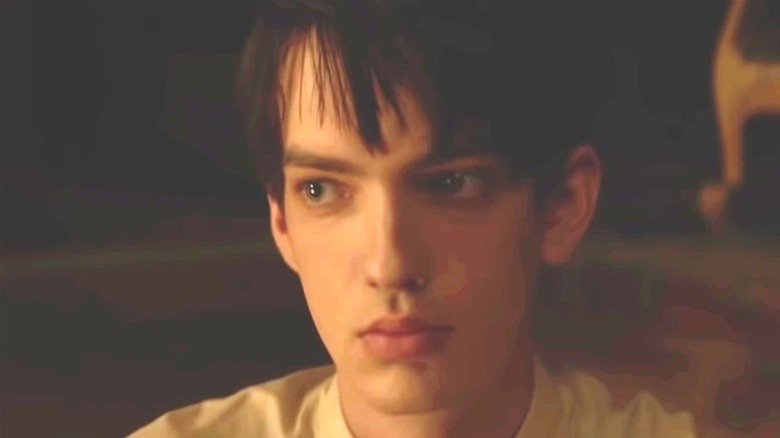 Netflix/YouTube
Netflix's "The Power of the Dog" ended the awards season on a high note, receiving 12 Oscar nominations (per The Los Angeles Times), including best director for Campion, earning her the distinction of becoming the only female director to be nominated for the prestigious prize twice (she was nominated for 1993's "The Piano"). "The Power of the Dog," based on Thomas Savage's 1967 novel of the same name, was also a frontrunner to win best picture, but the bleak Western failed to nab the top prize, losing out to the more feel-good family-friendly "CODA." However, Jane Campion, who also wrote the Oscar-nominated screenplay, won the Oscar for best director at the 94th Academy Awards.
Set in 1925, "The Power of the Dog" centers around the Burbank brothers, Phil (Benedict Cumberbatch) and George (Jesse Plemons), who run their family's Montana ranch. After George marries widow Rose Gordon (Kirsten Dunst), Phil, convinced Rose is nothing more than a gold digger, begins to relentlessly torture his brother's new bride and her son Peter (Kodi Smit-McPhee). Behind Phil's blustering bravado and bullying is a man filled with self-loathing who cannot come to terms with the truth about himself.
To make his performance more authentic, best actor nominee Benedict Cumberbatch embraced method acting, meaning he never broke character while on set, according to The Hollywood Reporter. In an interview with IndieWire, Campion revealed that Cumberbatch also improvised one pivotal scene.
Benedict Cumberbatch improvised a climactic scene in The Power of the Dog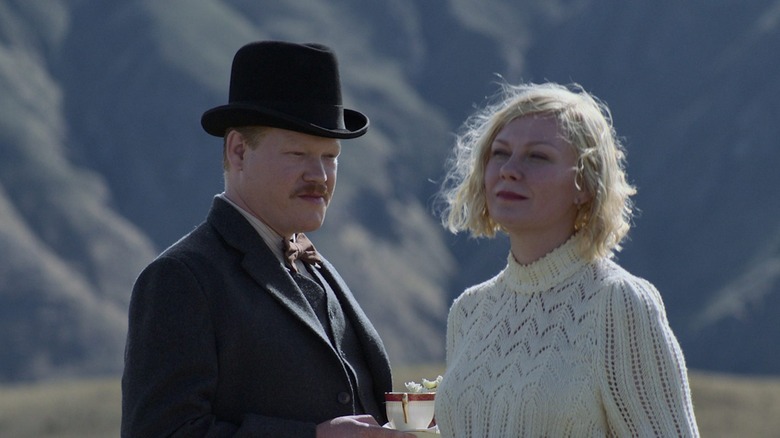 Netflix
In "The Power of the Dog," a drunken Rose gives away Phil's cowhides in an uncharacteristic act of defiance. When Phil learns what Rose has done, he flies into a rage that leads to a confrontation with the even-tempered George. When George says, Rose isn't "well," Phil cruelly throws Rose's alcoholism in George's face. Tempering Phil's cruelty is his disappointment because he needs the cowhides for the rope he's making Peter. Phil is a man who desperately wants to exert control over everything, and at that moment, he feels powerless, revealing the vulnerability he suppresses under his tough exterior. The climactic scene is pivotal to the story, moving forward, as it provides Peter with the opportunity to get rid of Phil, freeing everyone around him from his toxic masculinity, especially Rose.
Campion told IndieWire that Cumberbatch's reaction was improvised. "I didn't have a clue what he was going to do. In rehearsal, we never went there. We never went to that place to look at what he might do there [...] What I tend to do is just really work on a 360-degree presence of that character so no matter what happened — if we went off script, anywhere we went — he could be Phil. He could improvise in any situation."
Campion further elaborated on how impressed she was by Cumberbatch's performance. "When I first saw him let it rip, I was absolutely stunned, thrilled, because I felt like this is what we need, this is what the film needs, to see the threat of Phil explode."