The Major Locke & Key Character That Fans Just Can't Stand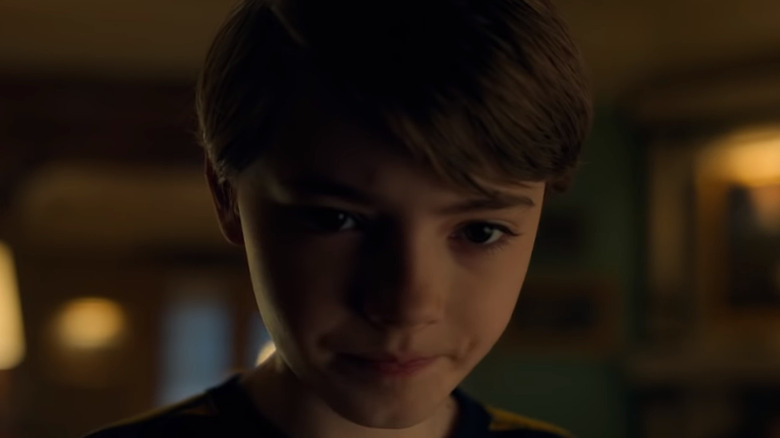 Netflix
Adapted from a comic book series of the same name, the Netflix fantasy show "Locke & Key" released its second season last fall. Upon its return, critics lauded the series for delving deeper into the horror mythology undergirding its source material (via Rotten Tomatoes), as the new chapter follows the Locke siblings while they grapple with the aftermath of their vicious confrontation with the nefarious demon known as Dodge (Laysla De Oliveira). While Kinsey (Emilia Jones), Bode (Jackson Robert Scott), and Tyler (Connor Jessup) initially enjoy their newfound freedom, spending much of their time searching for more magical keys, they eventually come to realize that not all is as it seems. This, in turn, leads the Lockes to once again question whether or not their family's ancestral magic is worth the cost of everyday normalcy and stability.
Since the show's premiere in 2020, many viewers have discussed the motivations of the main characters, often working to make sense of their emotional arcs (via Reddit). Understandably, in the midst of these conversations, fans have inevitably gravitated toward specific members of the Locke family. For some viewers, Bode frequently remains a highlight of the series, largely due to his likability and openness, even as other fans find him "divisive."  As one reviewer noted, the youngest Locke "actually approached things fairly rationally, and rarely assumed that he knew better than the adults in his life" (via Hypable). 
At the same time, the older Locke siblings have notably divided fans with their actions –- and it's one of them who has proven the most polarizing.
Kinsey's rash decisions are frustrating to fans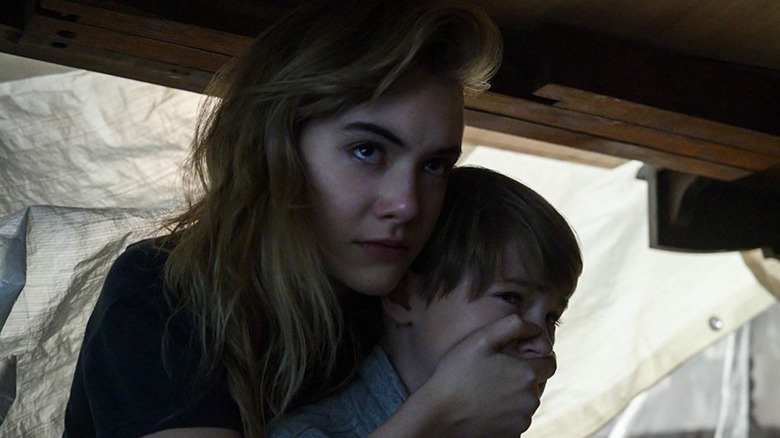 Netflix
In a recent "Locke & Key" Reddit thread, u/smooth_brain_toad asked, "Why is Kinsey so insufferable?" 
Most Redditors agreed with the sentiment, noting that Kinsey's incompetence during both seasons proved particularly exasperating to witness, particularly when she failed to listen to Bode's valid concerns about Dodge. As u/eyesofthebeast wrote, "The entire story falls flat because of stupid decisions and insufferable characters." The same user added, "The older siblings kept pushing out the youn[g]er sibling when [he was] the reason for it all."
Another viewer criticized Kinsey for failing to even care about her friends, which led to potentially fatal consequences for the entire group. U/blisterbabe23 wrote, "[S]he has lost all appeal to me as a character, especially after she put the Savinis in danger. She was not remorseful enough, she almost killed them."
Notably, another user similarly concurred with these frustrations, but also shared that the original comic book series is far stronger than its screen adaptation, in this regard, because it spends more time exploring character arcs. U/Choosing_A_Name explained, "The comic isn't perfect but it develops characters in a much more believable way than the show, and doesn't pull any punches when it comes to what the good guys and the bad guys are willing to do to achieve their goals." Other fans emphasized this suggestion, urging "Locke & Key" viewers to turn to the comics for a well-written deep-dive into the three protagonists. In the end, it appears that, once again, the book might arguably supersede the television show.