The Worst Thing Tyler From Locke And Key Has Done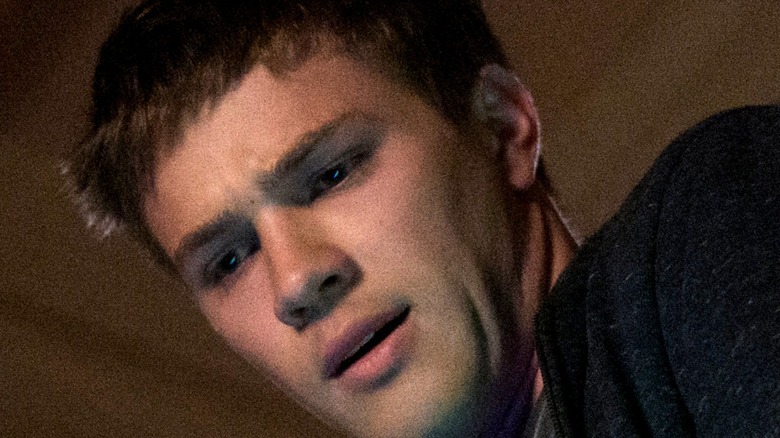 Netflix
Netflix's "Locke & Key" is based on the graphic novel series co-created by Stephen King's son, Joe Hill, and his creative collaborator, Gabriel Rodriguez. The show premiered in February 2020, with Season 2 set to arrive in October. The series follows the Locke family: Siblings Tyler (Connor Jessup), Kinsey (Emilia Jones), and Bode (Jackson Robert Scott), and their mother, Nina (Darby Stanchfield). "Locke & Key" begins with the family's move to the Locke ancestral home, Keyhouse, after the sudden death of Locke patriarch Rendell (Bill Heck). While residing in the house, the Locke family discovers mystical keys that could offer answers about what happened to Rendell.
The characters in "Locke & Key" are inherently flawed human beings. Some of the decisions that the characters have made are far from favorable. For instance, Kinsey is her own worst enemy when she becomes a school bully, Bode's naïve and kindhearted demeanor allowed him to release an evil demon named Dodge (Laysla De Oliveira), and Nina's reliance on alcohol as a coping mechanism caused her to neglect her kids when they needed her the most. Out of all the "Locke & Key" characters, though, one stands out above the rest (Tyler Locke, we're looking at you). Here's the worst thing that Tyler has ever done that makes us feel bad for the guy. 
Tyler Locke's conflicting nature contributes to his worst Locke & Key decision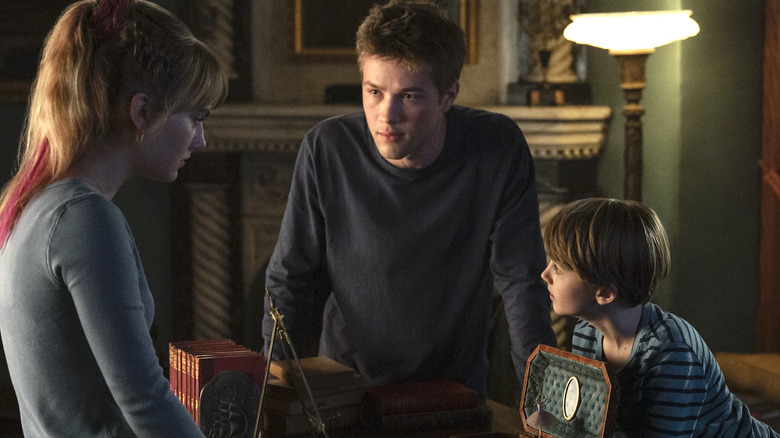 Netflix
Tyler starts off as a typical angsty teen on "Locke & Key." Not only is he struggling to survive the Darwinian brutality of high school, but he's also trying to move on from his father's death. Tyler mostly struggles with decisions he has made, which includes hooking up with Dodge (via Decider). He also did some shady acts like ignore Bode when he was trying to tell Tyler about one of the keys. Despite these faults, Tyler is also carrying the huge weight of caring for his family and keeping them safe. It's an immense undertaking for a 17-year-old teenager already trying to navigate a dangerous world.  
However, he feels the most guilt over his role in Rendell's murder and spends Season 1 beating himself up for something he couldn't control. Rendell's killer, Sam Lesser (Thomas Mitchell Barnet), was a troubled classmate of Tyler's who was abused by his father. One day at school, Tyler jokes that if Sam kills his own father, he should kill Rendell, too. Sam takes Tyler's joke seriously and invades the Lockes' home, killing Rendell as Tyler and Nina watch in shock. This is the main reason why Tyler carries around so much shame throughout the show. Tyler's "Locke & Key" journey consists of processing the challenges he has with Rendell before and after his death. As he tries to absolve himself of guilt, he finds the peace within to forgive himself and is able to help his family conquer the horrors of Keyhouse.