The Iconic Fantasy Role That Uma Thurman Regrets Turning Down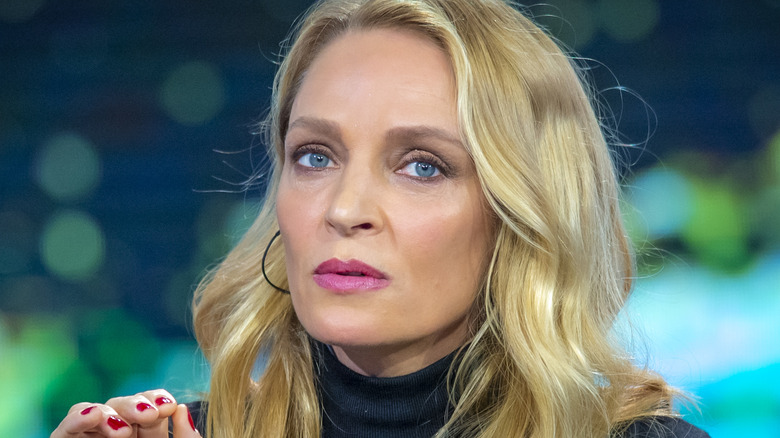 Francesco Prandoni/Getty Images
Some actors miss out on roles that turns newbies into household names and win major awards, while others take on projects that drag them through the mud of poor reviews and dismal box office receipts. No matter what star power or acclaim an actor garners, they're bound to end up with some regrets.
Uma Thurman was one of the most ubiquitous names in Hollywood from the mid '90s to the mid 2000s. From "Kill Bill" to "Gattaca" to "Les Miserables" with a pit stop as a Batman villain, Thurman was the reigning queen of Hollywood. She even secured a supporting actress Oscar nomination for her portrayal of Mia Wallace in Quentin Tarantino's acclaimed "Pulp Fiction." Throughout the decade she proved capable of commanding dramatic films just as well as action blockbusters.
Yet, like all actors, Thurman picked up a few regrets along the way — few bigger than turning down a role in one of the biggest film series of all time.
Uma Thurman said no to playing Eowyn in "The Lord of the Rings"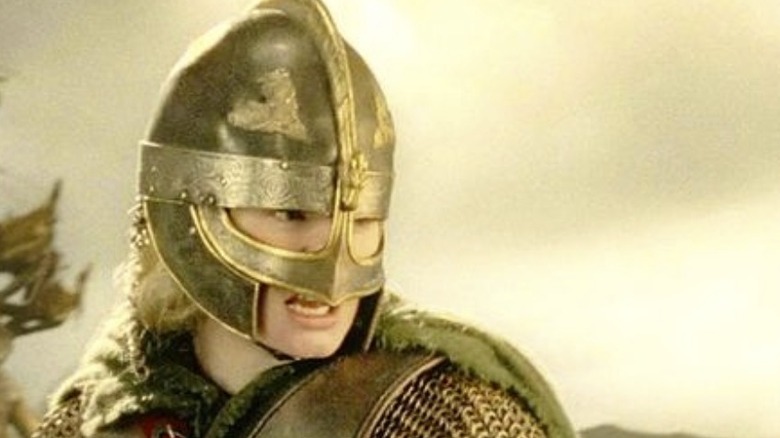 Warner Bros.
In a 2017 interview on "The Late Show with Stephen Colbert," Thurman was questioned about her potential involvement in the "Lord of the Rings" films, and she revealed she had been offered and turned down the part of Eowyn (via DigitalSpy).
Eowyn, who appears in the second and third films, is one of the few female characters in the trilogy. She secures a major victory in the battle to save Middle Earth in "Return of the King." The character is a fan favorite, a determined princess who disguises herself as a warrior to fight in the War of the Ring, as well as romantic interest to Faramir. In battle, she deals the final blow that kills the fearsome Witch King. It seems exactly like a role Thurman would have played, but one that ultimately went to Miranda Otto. 
Thurman considers turning down the role "one of the worst decisions ever made," she told Colbert. While viewers will never know what her take on the character would have been like, her reason for saying no does make sense.
Thurman didn't want to leave her child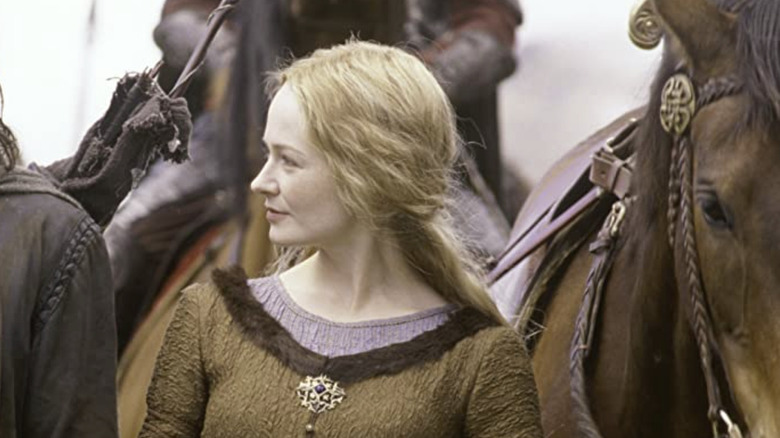 Warner Bros.
"I just had my first child," she told Colbert. "I was a little housebound." In 1998, Thurman and then-husband Ethan Hawke welcomed their daughter Maya into the world. Having to either leave one's family to take on the role or relocate with them to another continent at any point would be a tough decision for someone to make, even more so if your child is less than two years old.
Colbert, famously a massive fan of the series, understood that being part of "The Lord of the Rings" was an enormous undertaking for all involved. Principal photography lasted for 14 months between 1999 and 2000, with pick up shoots happening almost yearly between 2001 and 2003, all in New Zealand. While it would have been impossible to know just how time consuming the role would have been, Thurman likely had an idea of the required commitment and made the decision to remain with her family instead. Her daughter, now an actress known for "Stranger Things," is likely grateful to her mother for making the tough choice.