These Are The Only Movies With Perfect Rotten Tomatoes Scores In The '80s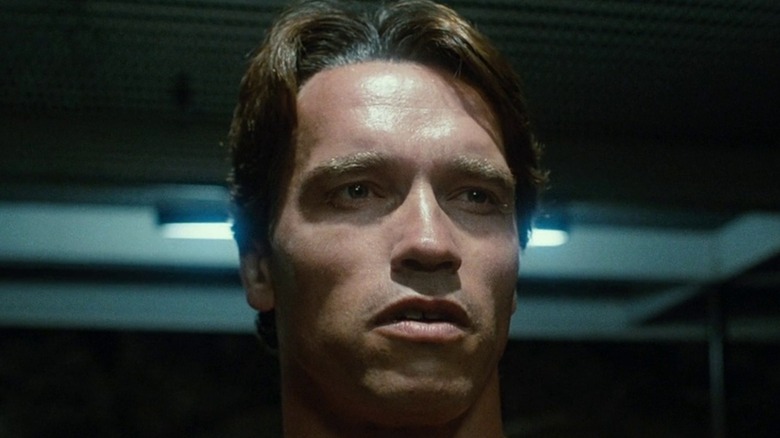 Orion
The 1980s are an enormously influential decade in regards to modern filmmaking, from searing documentaries to blockbuster film that blended with pop art. The decade also saw an influx in foreign films arriving in North America, with international movies showcasing unseen sides to their culture for global audiences. The '80s saw the rise of the legendary Japanese animation production house Studio Ghibli, while visionary filmmakers like James Cameron and Kenneth Branagh began their big screen careers.
Here are all the films released theatrically in the '80s to receive a perfect score on review aggregate site Rotten Tomatoes. In addition to receiving the 100% positive score, the listed films have also received enough professional reviews to earn an official certification directly from the site recognizing the rare achievement. There are indeed more films to crack the perfect rating, but don't have enough professional reviews to achieve that official recognition.
The Decline of Western Civilization (1981)
During a review of an album by Iggy Pop and the Stooges, music critic Lester Bangs said that a friend of his declared that band's rise "the decline of western civilization." That assessment became cheekily immortalized a full decade later. The 1981 documentary "The Decline of Western Civilization," helmed by Penelope Spheeris, was the start of a trilogy of films exploring the Los Angeles music scene in the late 20th century. For this inaugural installment, Spheeris filmed the City of Angels' punk rock community in 1979 through 1980, focusing on seven prominent bands.
Featuring concert footage, interviews with the bands, fans, and publishers of local fanzines, "The Decline of Western Civilization" shined an overdue light on the punk scene. Searing in its depiction of the scene, and often with plenty of winking humor from its interviewees, the documentary captures bands like Germs and Fear at the height of their powers. At times a harrowing deep dive into the punk explosion, "The Decline of the Western Civilization" is a sterling piece of music history.
Sugar Cane Alley (1983)
One of the most universally lauded films to come out of France is 1983's "Sugar Cane Alley," helmed by filmmaker Euzhan Palcy. Based on the semi-autobiographical novel by Joseph Zobel, "Sugar Cane Alley" is set on the island of Martinique during the 1930s, as Africans work white overseers' sugarcane fields. Following a young boy named Jose, the movie chronicles him growing up while working under the harsh conditions of his French colonial oppressors and dreaming of a way out to a better life.
"Sugar Cane Alley" is a raw, provocative film that delves headfirst into the injustices constantly endured by the Black community of Martinique. Paid poorly and regularly cheated out of fair wages, all while they are used and abused by the French imperialists, Jose vows to speak for the island's downtrodden. There is a sense of hope as Jose grows closer to escaping a life toiling in the sugarcane fields like his family and friends, but it is an emotionally turbulent ordeal to get there.
Stop Making Sense (1984)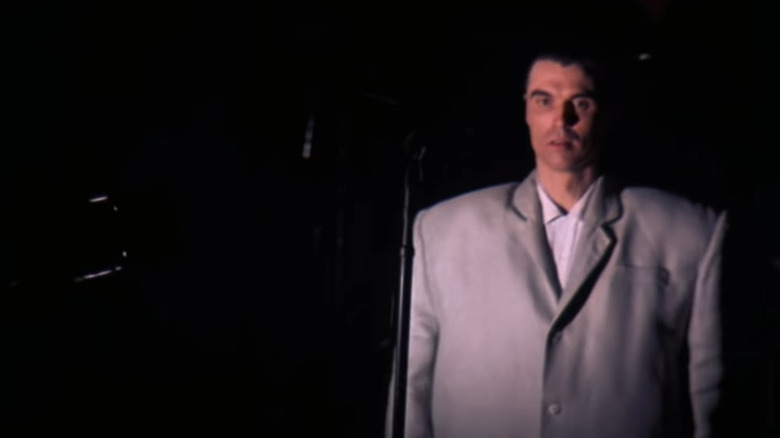 Palm Pictures
One of the quirkiest bands to hit the rock'n'roll big time is Talking Heads, and the band's return to the spotlight is explored in the 1984 concert film "Stop Making Sense." After enduring a short hiatus, Talking Heads reconvened to record their 1983 album "Speaking in Tongues." They promoted the record with a three-night run in Los Angeles, playing songs from across their entire discography. Filmmaker Jonathan Demme oversaw shooting and editing footage from the three shows to make the ultimate concert film celebrating Talking Heads' resurgence.
Headed by eccentric frontman David Byrne, "Stop Making Sense" showcases just how delightfully absurd and fun Talking Heads could be at their prime. Enhanced by Demme's immersive cinematography, the movie brings all the energy and humor from the band's shows, translating them cleanly to the screen. Even viewers who aren't particularly big Talking Heads fans will find the concert film a thoroughly entertaining experience, largely fueled by Byrne's oddly riveting on-stage persona. Byrne's comically oversized suit, worn during a performance of the song "Girlfriend Is Better," is worth the price of admission alone.
The Terminator (1984)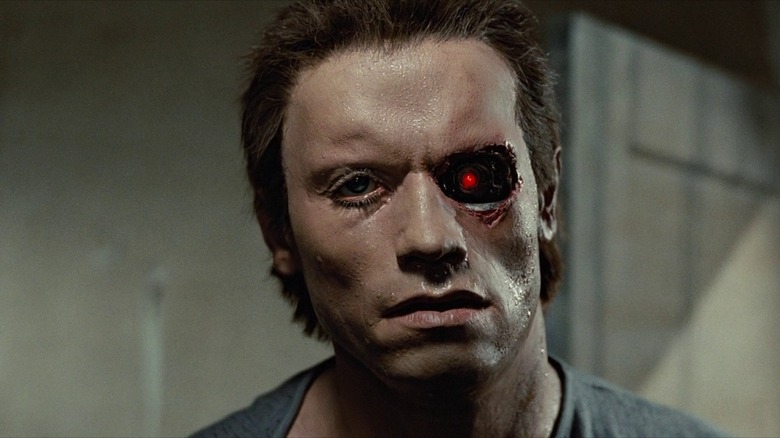 Orion Pictures
While Arnold Schwarzenegger earned some fame as an actor in "Conan the Barbarian," 1984's "The Terminator" made him a bona fide household name. More impressively, the movie catapulted the career of filmmaker James Cameron, who directed and co-wrote the film alongside producer Gale Anne Hurd. Made on a relatively small budget for its time-bending scope, "The Terminator" features unrelenting action in a taut cyber thriller. Playing opposite stars Linda Hamilton and Michael Biehn, Schwarzenegger's no-nonsense performance and instantly quotable lines made for classic sci-fi flick.
Paced like a slasher movie, "The Terminator" has unassuming Sarah Connor mercilessly stalked around Los Angeles by a killer android from the future. Sarah's only hope for survival is a time-traveling freedom fighter, who has to ensure that she and her future son live out their destiny to save humanity. Trading on fears of humanity's increasing reliance on machines, "The Terminator" became an indelible part of cinematic pop culture that is only more influential every passing year.
Tampopo (1985)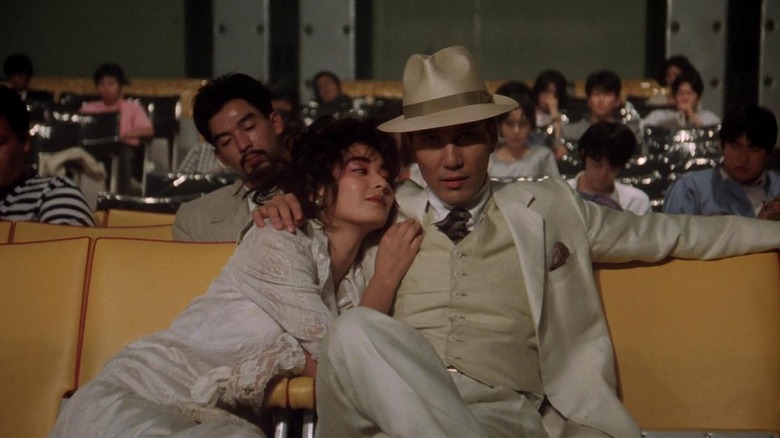 Toho
For as stoic and self-serious as Japanese filmmakers like Akira Kurosawa can be, Japanese cinema also has a robust filmography of effective screwball comedies. Perhaps the greatest Japanese comedy film of them all is the 1985 movie "Tampopo," helmed by Juzo Itami, blending themes of food and sex. The movie depicts two truck drivers helping a widow take her ramen shop to new heights, facing off against rivals and disgruntled customers along the way.
One of the things that makes "Tampopo" such a memorably funny film is Itami's use and subversion of American filmmaking styles, from storytelling tropes to cinematography. Though set in the relative present, "Tampopo" is staged like a traditional Western while poking fun at Japanese culture. Itami embraces not only how comedic the satirical edge of his story is but also isn't afraid to get erotic with the subject matter, as he examines how Japanese cuisine informs its culture.
Grave of the Fireflies (1988)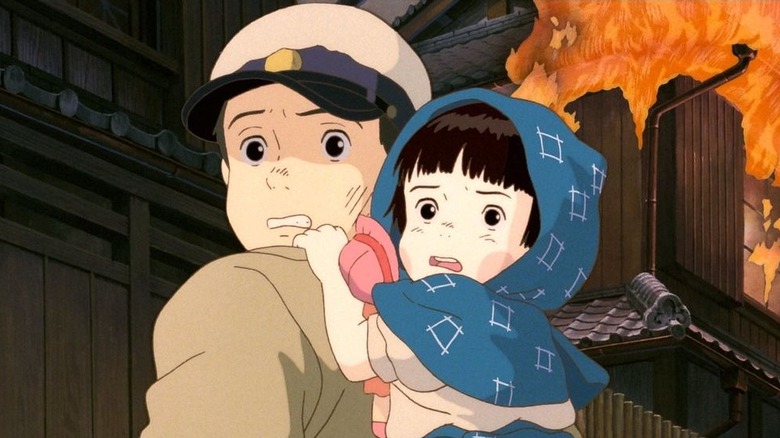 Studio Ghibli
One of the most quietly devastating anime films ever made, "Grave of the Fireflies" is based on the 1967 semi-autobiographical short story of the same name written by Akiyuki Nosaka. With a screenplay written and directed by Isao Takahata, the 1988 film follows two young orphans trying to survive on their own after their hometown of Kobe is firebombed during World War II. As the two children struggle to find food, they must contend with the grief of losing their parents to the global conflict.
A meditation on the end of innocence and high cost of war, "Grave of the Fireflies" is one of Studio Ghibli's most emotionally resonant productions. Consistently ranked among the best anime films ever made, "Grave of the Fireflies" is lauded for its difficult subject matter and unflinchingly bleak story. It's not recommended for anyone looking for some escapist entertainment, but the film is an experience that cuts right to the core.
Henry V (1989)
After a successful career in theater, classically trained actor and filmmaker Kenneth Branagh made his feature film directorial debut with his 1989 adaptation of William Shakespeare's "Henry V." Branagh also starred as the eponymous English monarch, in the midst of his sweeping campaign against France in the Hundred Years' War. Branagh heads a cast of British acting powerhouses, with actors including Emma Thompson, Judi Dench, Brian Blessed, and Derek Jacobi in prominent roles.
While staying faithful to Shakespeare's original text, Branagh also sought to make a film that would appeal to modern sensibilities. This included delivering realistic battle sequences, eschewing stylized sets in favor of more natural filming locations, and downplaying the more humorous elements to the story. This approach paid off, with the film kicking off Branagh's celebrated filmmaking career and earning him Academy Award nominations for Best Actor and Director for breathing new life and relevancy into the material.