Everything Coming To HBO Now In September 2017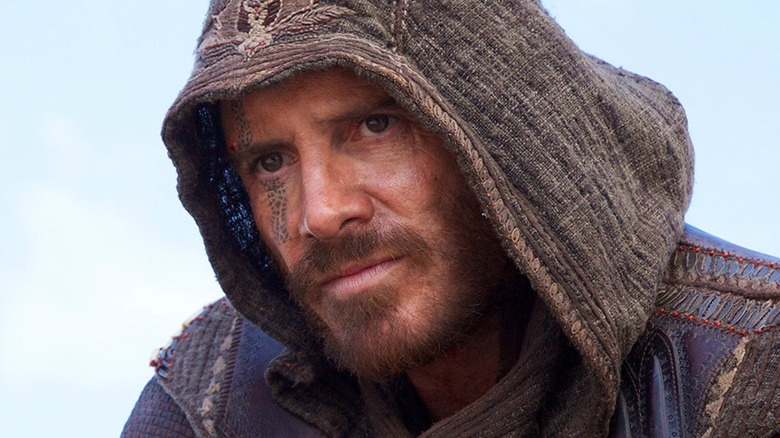 20th Century Fox
There will still be plenty of reasons to stream HBO Now after the seventh season of Game of Thrones comes to an end.
September will bring big-time theatrical premieres including the Michael Fassbender-led adaptation of Assassin's Creed, the James Franco and Bryan Cranston comedy Why Him?, and the dark fantasy A Monster Calls. You can also catch up on some of last year's Oscar contenders with La La Land and Hidden Figures.
On the TV side of things, HBO Now will have the season 2 premiere of Danny McBride's hilarious Vice Principals and the series premiere of The Deuce along with season finales of Ballers and Insecure.
Take a look at everything coming to HBO Now below.
Original Programming
J Balvin: Bruuttal (9/8)
HBO First Look: Battle of the Sexes (9/11)
Kingsman: The Golden Circle: HBO First Look (9/13)
Clinica de Migrantes: Life, Liberty and the Pursuit of Happiness (9/25)
Felipe Esparza: Translate This (9/30)
Season Premieres
Vice Principals, season 2 (9/17)
The Deuce, series premiere (9/10)
Season Finales
Sesame Street, season 47 (9/2)
Hard Knocks '17 — Training Camp with the Tampa Bay Buccaneers (9/6)
Insecure, season 2 Finale (9/10)
Ballers, season 3 Finale (9/24)
Theatrical Premieres
Traders, 2016 (9/1)
A Monster Calls, 2016 (9/2)
Hidden Figures, 2016 (9/9)
La La Land, 2016 (9/16)
Assassin's Creed, 2016 (9/23)
Why Him?, 2016 (9/30)
Estrenos
Al Final Del Tunel (AKA At the End of the Tunnel), 2016 (9/1)
Maquinaria Panamericana (AKA Panamerican Machinery), 2016 (9/15)
Yo Soy Un Politico (AKA I Am A Politician), 2016 (9/22)
Available September 1
Alvin and The Chipmunks: The Squeakquel, 2009
The Amityville Horror, 2005
Austin Powers the Spy Who Shagged Me, 1999
Body of Lies, 2008
The Crew, 2000
Dumb and Dumber, 1994
The Express, 2008
Fantastic Voyage, 1966
Fried Green Tomatoes : Director's Cut, 1991
Halloween: Resurrection, 2002
Head of State, 2003
Hellboy II: The Golden Army, 2008
How High, 2001
The Hitchhiker's Guide to the Galaxy, 2005
Keeping the Faith, 2000
Maximum Overdrive, 1986
My Sister's Keeper, 2009
Scarface, 1983
Scent of a Woman, 1992
Sea of Love, 1989
Sex and the City: The Movie — Extended Version, 2008
Stick It, 2006
Tron, 1982