Bruce Willis And Kevin Smith's Feud Explained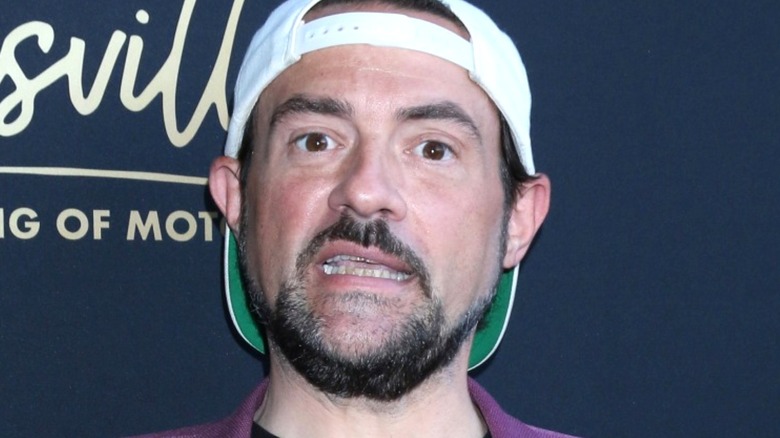 Kathy Hutchins/Shutterstock
On March 30, Bruce Willis' family announced that the once-prolific movie star is retiring from acting after receiving an aphasia diagnosis. While this news may have come as a shock to some of his many fans, Willis has long since established a formidable body of work as the star of numerous successful films over the course of multiple decades.
Some of his career highlights (via IMDb) include his portrayal of everyman action hero John McClane in five "Die Hard" movies, the role of boxer Butch Coolidge in perennial classic "Pulp Fiction," and the lead in Terry Gilliam's time travel film "12 Monkeys," among plenty of others.
Willis also starred in the Kevin Smith-directed "Cop Out" in 2010. Following their collaboration, Smith ended up airing some grievances with Willis. However, after Willis' aphasia diagnosis became public knowledge, Smith addressed his thoughts on working with Willis anew, perhaps concluding what had previously been considered something of a feud between the iconic actor and cult director.
Smith had issues working with Willis, which he has since retracted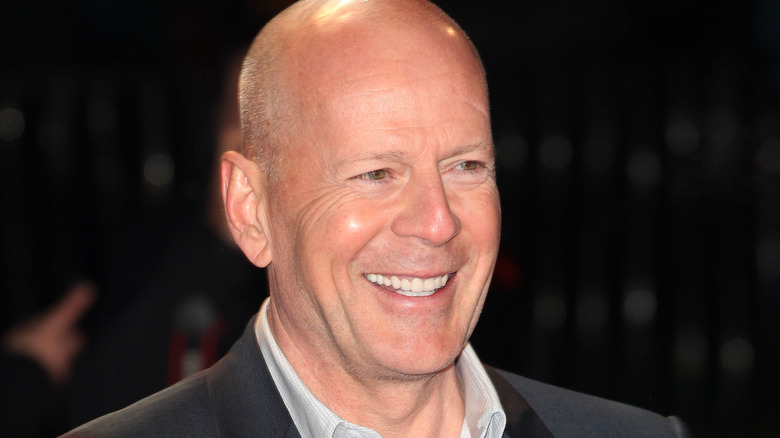 Featureflash Photo Agency/Shutterstock
The general public first learned that there might be a feud between Kevin Smith and Bruce Willis during the making of "Cop Out," when rumors of difficulties between its lead actor and director first began to circulate. Smith then addressed the situation directly in a career retrospective book titled "Kevin Smith's Secret Stash: The Definitive Visual History" published in late 2021. He essentially described Willis in writing as someone harboring some sort of darkness, in addition to lacking any interest in the craft of movie making. In short, Smith had nothing kind to say about the time he spent directing Willis, recounting instead a dynamic predominately defined by conflict.
Following the public announcement of Willis' retirement from acting, however, Smith expressed considerable regret over his prior comments. In addition to describing his grievances with Willis as petty, Smith professed his longtime fandom for the "Die Hard" star, and apologized directly to both Willis and his family.
So, in summation, what could be considered a feud between Willis and Smith began when Smith recounted some difficulties he felt directing Willis on the set of "Cop Out." Then, following Willis' retirement from acting, Smith retracted his comments and apologized, putting their conflict to rest most likely for good.