The Best Episode Of The Charmed Reboot According To IMDb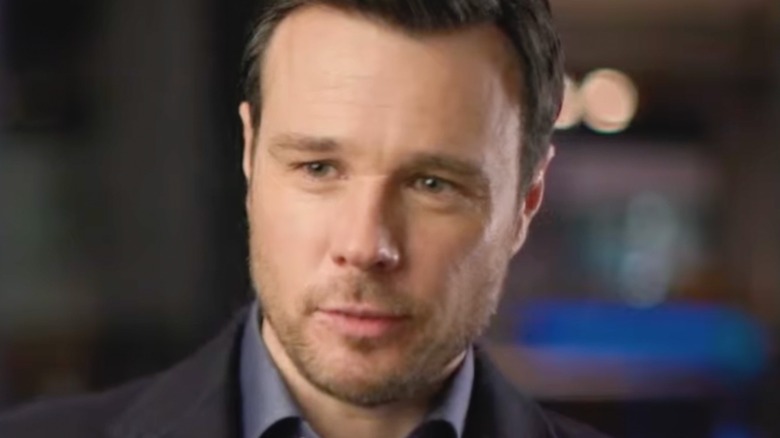 The CW/YouTube
Considering the cult following and long run of the original "Charmed," it was never a guarantee that audiences were going to buy into the rebooted series, which premiered on The CW in 2018. People have, though, with the reboot becoming a solid performer just like its predecessor. Now that the new "Charmed" is on Season 4, it's safe to say that it's one of the staple shows on The CW. This new version stars Melonie Diaz, Sarah Jeffrey, and Madeleine Mantock as three sisters who also happen to be witches who only discover their powers after their mother's death. The three fill big shoes, as fans of the mothership series no doubt still carry a lot of fondness for the original witchy siblings, played by Alyssa Milano, Holly Marie Combs, Shannen Doherty, and Rose McGowan, who replaced Doherty on the series in 2001 (via Chron). 
Now that the "Charmed" reboot has several seasons under its belt, it's safe to say that fans likely have opinions on what they think are the highs and lows of the series. And as it turns out, there is one episode that stands out as the best of the best, according to voters on IMDb. 
Charmed fans love the Season 4 premiere
The best episode of the "Charmed" reboot is the Season 4 premiere, according to IMDb. An interesting trend to note with "Charmed" is that fan reaction has gotten better and better over the years. Fan ratings on IMDb have consistently risen from season to season, though some of this could be chalked up to an initial backlash to the beloved original series being rebooted. The pilot of the show, for instance, is its lowest-rated at 5.5, but the Season 4 premiere, titled "Not That Girl" stands at a 7.9/10 rating as of the time of writing — the best the show has received to date. 
The episode introduces its characters at perhaps their lowest point, with sisters Mel (Melonie Diaz) and Maggie (Sarah Jeffrey) struggling with their powers and places in life without their other sister, Macy (Madeleine Mantock). The season premiere followed the shocking announcement that Mantock was leaving the series ahead of the Season 3 finale, with her saying the decision was made in order to pursue other ventures (via TV Line). Ironically, one of the three sisters in the original series, played by Shannen Doherty, also chose the leave the show after Season 3 (per People). The original show would go on to run for over 100 additional episodes, though, so the "Charmed" reboot may have nothing to worry about, even without Mantock.