The Charmed Scene That Shannen Doherty Refused To Do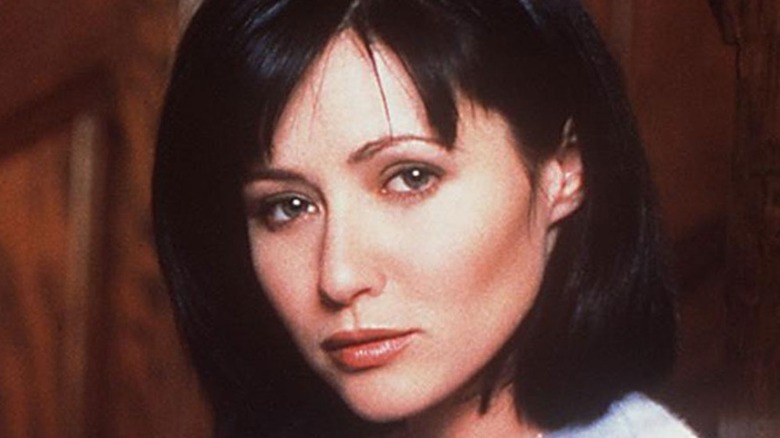 CBS Television Distribution
Fans fondly remember the WB's "Charmed" show as one of the channel's greatest successes. After all, the 1998 debut episode pulled the highest ratings for the WB (via CNN), and it continued to run for eight seasons and 178 episodes. This accomplishment was mainly due to the initial main cast of Shannen Doherty, Holly Marie Combs, and Alyssa Milano. The three actresses played the Charmed Ones, a trio of sisters who were the most powerful witches, tasked with dealing with some of the worst the supernatural world had to offer. The onscreen chemistry between the sisters, coupled with them being powerful female protagonists, helped the series earn various accolades and praise.
Unfortunately, as E! highlights, the original "Charmed" series is also known for its behind-the-scenes drama and cast feuds, which actually lead to the departure of Doherty in Season 3. In the season's final episode, the demonic assassin Shax kills Doherty's character, Prue, and another sister named Paige (Rose McGowan) replaces her for the rest of the series. Doherty had an opportunity to make a return to "Charmed" during its final run in 2006.
Shannen Doherty turned down the chance to come back for the Charmed finale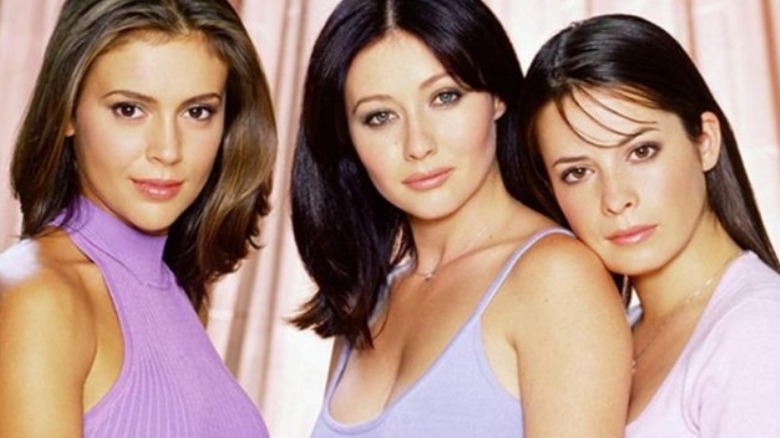 CBS Television Distribution
When it comes to supernatural shows, death is hardly the end for a character. From "Supernatural" to "Buffy The Vampire Slayer," essential characters have escaped the Grim Reaper's scythe sometimes multiple ways. Add in the fact that much of "Charmed's" final episode dealt with time travel (via Refinery29), and we've got numerous reasons why Prue could and should have come back, at least for the series finale. As Shannen Doherty revealed during a fan Q&A, that could have been the case. She said that she was invited back for the finale, but she ultimately declined due to how it was written.
"Honestly, the way that they wanted to bring Prue back into it was just not authentic, and there was nothing interesting and good, Doherty said. "And it wasn't true to the character. That's why I said no." As for the current "Charmed" reboot, surprisingly, Doherty isn't too negative about it. As she told Entertainment Weekly, "What's old is new... and I think it's wonderful a new generation can connect with three strong, powerful women, not to mention the many jobs the show provides." This is entirely different compared to Rose McGowan and Holly Marie Combs who aren't too thrilled with the idea.