Eddie Marsan Joins Deadpool 2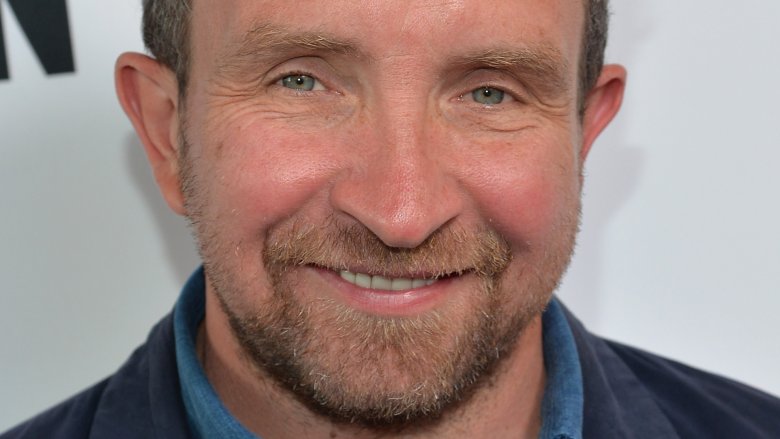 Getty Images
The Merc with a Mouth has found a new friend. 
British actor Eddie Marsan has revealed that he's joined the cast of Deadpool 2. Marsan broke the news on his Twitter account, confirming that he'll have a role in the upcoming sequel. The actor shared a photo of the film's star, Ryan Reynolds, and his children on set and captioned it, "The kids visited me at work on Deadpool 2. Ryan made them feel so special. I'm officially the coolest dad in the world."
Marsan didn't delve into any details regarding who he'll play, or the importance of his role. However, his involvement with the film marks another collaboration with director David Leitch. The pair previously joined forces for the Charlize Theron-led action-thriller Atomic Blonde, in which Marsan played Spyglass. He's also known for his work as Terry Donovan on Ray Donovan and as Inspector Lestrade in Sherlock Holmes.
With such little information to go off, it's difficult to begin to speculate about Marsan's role. Very little is actually known about the plot and story of Deadpool 2, so narrowing down characters based on narrative alone is out of the question. Similarly, Marsan's past work gives no indication as to the type of character he might play, as he's portrayed both villains and heroes throughout his career. In any case, it seems that Marsan is just happy to be a part of the superhero sequel. 
Outside of Reynolds as the eponymous smart-mouthed hero, Marsan joins Zazie Beetz (Atlanta) as Domino, Josh Brolin (No Country for Old Men) as Cable, and T.J. Miller (Silicon Valley) as Weasel. Jack Kesy, Shioli Kutsuna, Julian Dennison, Morena Baccarin, Brianna Hildebrand, Stefan Kapacic, Leslie Uggams, and Karan Soni round out the cast. 
Deadpool 2 is set to hit theaters on June 1, 2018. Production on the film was recently shut down following the death of stuntwoman Joi "SJ" Harris, but has since resumed and is back on a timely track. 
Until we can catch the sequel movie ourselves, check out the insane history of Deadpool.