Why The Punisher Wasn't In The Defenders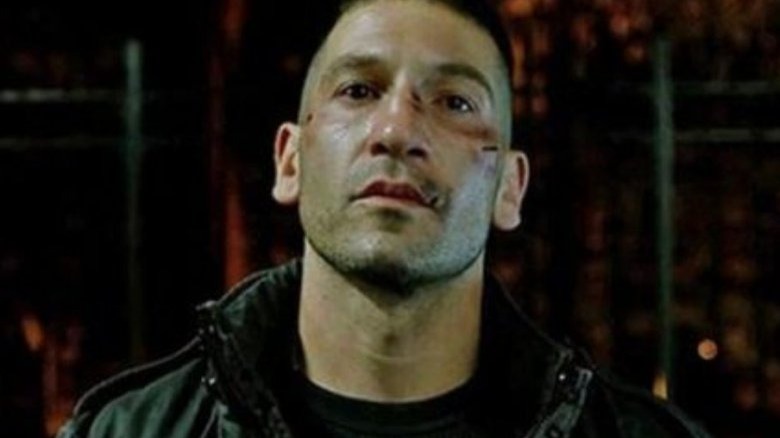 Warning: This post contains spoilers for Marvel's The Defenders. 
Marvel's The Defenders brought together a slew of superheroes for a larger-than-life battle to take back New York. With the four major Marvel and Netflix heroes—Jessica Jones (Krysten Ritter), Luke Cage (Mike Colter), Danny Rand/Iron Fist (Finn Jones), and Matt Murdock/Daredevil (Charlie Cox)—at the forefront, Marvel fans were having a blast with The Defenders. But there was one important character noticeably missing from the mix: the Punisher. 
The Defenders producer Marco Ramirez spoke with The Hollywood Reporter to explain why the Punisher, played by Jon Bernthal in fellow Netflix series Daredevil, was absent. "It all came down to availability and stuff like that. Even getting into the Frank Castle of it all, because people kept asking, 'What's the Punisher going to get into in The Defenders?'" said Ramirez. "And I would have to honestly answer them, 'Nothing. He's not in it!' And they would be like, 'Sure he's not.' And I would be like, 'No, no, he's really not. He's busy with his own show!'"
Ramirez also spoke about why Wilson Fisk, better known as Kingpin, wasn't included either. In this case, it was down to the heroes needing a fresh enemy to face off against. "We were already bringing in a lot of folks from Daredevil's world... [but] bringing in Wilson Fisk... we would need something that was new to all four of them, so that everyone was on the same page. We needed a villain who was a common denominator, if that makes sense, as opposed to everyone having a villain [from their show] who they're facing off with here," he clarified.
While that doesn't entirely explain why Daredevil and Iron Fist characters Bakuto, Elektra, Madame Gao, and the Hand would be excluded from that same category, it's important to consider that the series' closing shot seemingly sets up a Daredevil arc that will feature Fisk as the central villain.
It remains unclear whether we'll actually get the chance to see the Punisher in future episodes of The Defenders, as it's been reported that the series may not get a second season. When asked about such a possibility, Marvel Television head Jeph Loeb stated, "I don't know. We haven't really gotten to that place. I don't know that there will be a Defenders 2."
While we wait to see what's in the cards for The Defenders, take a look at the easter eggs in the series you probably missed.