What Ian Anthony Dale From Hawaii Five-0 Is Up To Now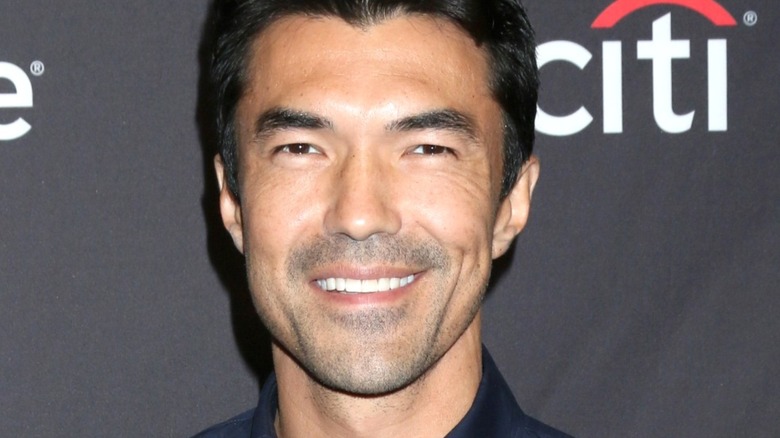 Kathy Hutchins/Shutterstock
For nearly a decade, the 2010 version of the CBS series "Hawaii Five-0" entertained millions of people with the efficient, CBS-patented, crime-solving techniques of a crew of uncannily attractive people. Led by actors Alex O'Loughlin and Scott Caan, the series boasted an impressive ensemble cast of characters, including well-known television actors like Daniel Dae Kim, Grace Park, Chi McBride, and Jorge Garcia.
Like many other series that remain on the air for long, "Hawaii Five-0" faced an occasionally revolving door of cast members. For example, actress Michelle Borth began on the series as a recurring character in the first season, only to be promoted to series regular status for the third and fourth seasons, and then subsequently downgraded to a mix of recurring and guest-star roles in the later years of the series. 
Of course, the most controversial cast change came at the end of Season 7 when Kim and Park departed the series after reported salary disagreements (via Variety). To replace Kim and Park's significant roles, a number of characters were added to the cast. Additionally, Ian Anthony Dale, an actor who often recurred on the series, was upped to a series regular role for the last three seasons (via Deadline). 
In the time since "Hawaii Five-0" came to a close, some fans may be wondering what Dale has been up to. Of course, as one might expect, Dale has been keeping busy with plenty of other roles.
Ian Anthony Dale has appeared in The Walking Dead and All Rise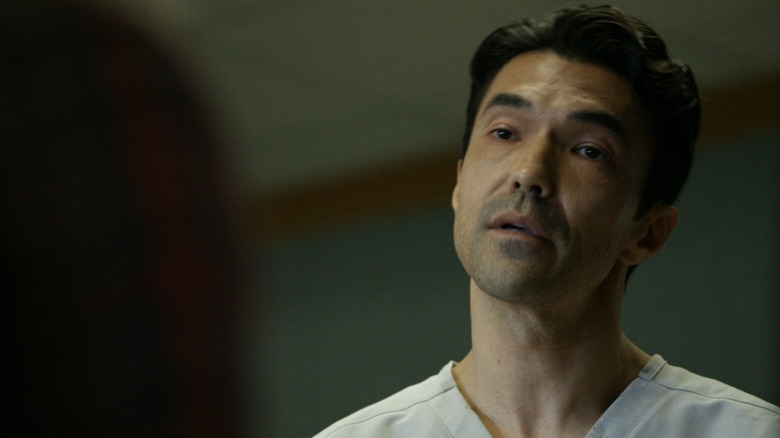 AMC+
After "Hawaii Five-0" aired its last episode on April 3, 2020, it wouldn't have been totally out of line to expect actor Ian Anthony Dale to take a short vacation. Of course, who could blame a guy for wanting a break after eight years on the same series? While there are certainly worse spots to work in the world, we have to imagine that the grueling hours associated with a police procedural could be difficult even when working on the beautiful island of Oahu.
It is for this reason that many fans of "Hawaii Five-0" might have been surprised to see Dale back in Honolulu on their TV screens little more than a month after the "Hawiaii Five-0" series finale aired. On May 8, 2020, Dale graced the small screen as Adam Noshimuri once more on "Magnum P.I.," another Peter Lenkov-created series which shares a universe with the 2010 version of "Hawaii Five-0" (via IMDb). While this episode marked Dale's first and, so far, only appearance as Noshimuri outside of "Hawaii Five-0," his quick return to television was certainly indicative to audiences everywhere that he didn't plan on staying away for long.
Indeed, Dale subsequently joined the cast of AMC's "The Walking Dead," first appearing in Season 11, Episode 5 ("Out of the Ashes") as Tomichi Okumura, the long-lost brother of Yumiko Okumura (Eleanor Matsuura). In the time since his debut on the series, Dale has appeared in a total of seven episodes (via IMDb). Additionally, Dale has also spent quite a bit of time on the set of the CBS series "All Rise." Dale first appeared on the Simone Missick-led legal drama in Season 2, Episode 3 ("Sliding Floors") and subsequently recurred in an additional eight episodes in the second season (via IMDb).