The Best Find On American Pickers Season 8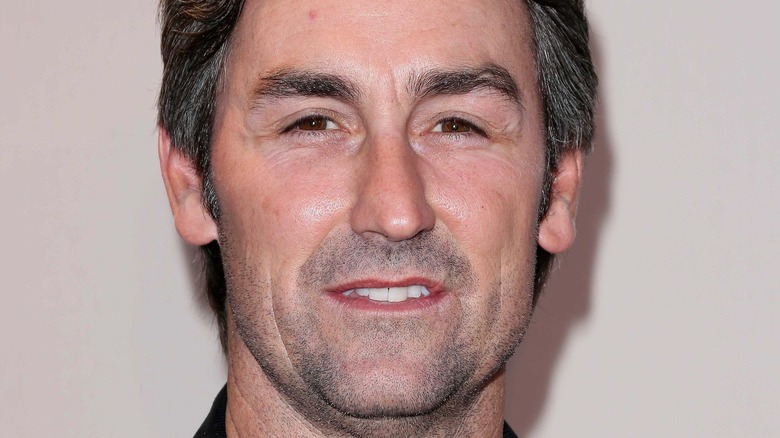 s_bukley/Shutterstock
History's "American Pickers" is going strong in its 23rd season, with an IMDb rating of 7.1/10 for the series' 350-plus episodes. Creator Mike Wolfe — joined as host by Frank Fritz from 2010 until their recent falling out– takes a peek into America's garages, attics, and other storage areas, while Danielle Colby-Cushman remains on the show as Wolfe's office manager. Wolfe's brother Robbie also joins him occasionally.
Wolfe describes "American Pickers" with simple perfection in the show's intro: "We're looking for amazing things buried in people's garages and barns. What most people see as junk, we see as dollar signs ... Each item we pick has a history all its own. And the people we meet, well, they're a breed all their own." The show's notoriety even landed Wolfe a guest appearance in "NCIS," but it's often the finds, not the hosts, that are the stars of the show. 
Over the years, the pickers have uncovered Yoda prototypes, Aerosmith's original touring van, and Wolf Boy — a bizarre creation by hybrid taxidermist Homer Tate. But in Season 8 — which aired back in 2013 — there was one find that stood out amongst the rest. 
A visit to Hollywood legend George Barris proves exciting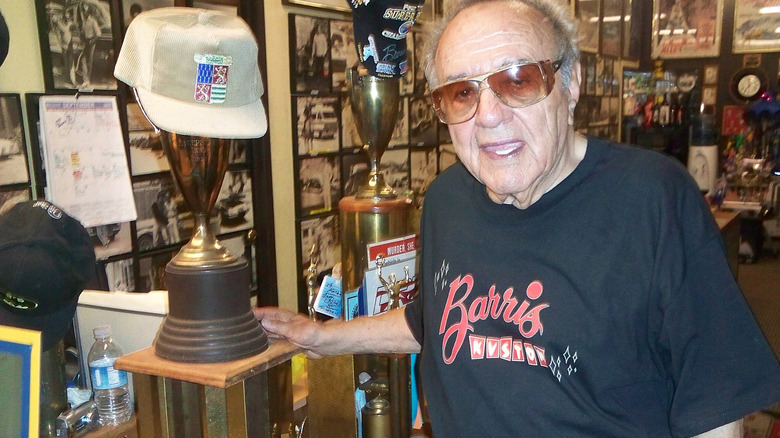 Jim Steinfeldt/Getty Images
"American Pickers" Season 8 kicks off with a visit to Dr. Evermor and his Forevertron (via HuffPost), and it ends with a gift from Cheap Trick guitarist Rick Nielsen. In between, a three-episode long swing through California takes Wolfe and Fritz to treasure troves of antique vehicles, random oddities, and old movie props. But in Episode 7, "California Kustom," they stumble across a legendary piece of Hollywood memorabilia — the original Batmobile.
A visit to the home of actor Dan Haggerty — Grizzly Adams himself, who passed away in 2016 (via The Hollywood Reporter) — lands them a couple of small treasures and a referral to legendary Hollywood vehicle customization expert George Barris and his daughter Joji. At their shop, Wolfe and Fritz are treated to a wall full of autographed celebrity photos, an amazing collection of concept drawings, and a replica of the car Herman Munster drives in the '60s television series "The Munsters." But the real treat is one of the four Batmobiles that Barris created for the original "Batman" television series. 
The other three were a crash car, a stunt car, and a race car, but the one Barris kept was used in shots where appearance meant more than performance, and after nearly 60 years, it's still in literal showroom condition. Barris says that "everybody that comes in here wants to drive it home," but Wolfe and Fritz have to settle for just sitting in the driver's seat for a moment. Even though they only bring home — quite joyfully — a 1966 sketch of the touring version of the Batmobile, in Fritz's own words, "It doesn't get any better than this."