Why Helen Hunt's Idea For Twister 2 Never Got A Chance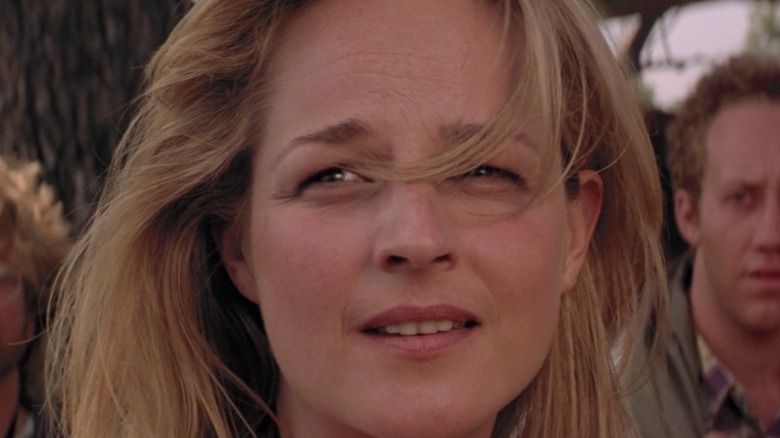 Warner Bros. Pictures
Back in 1996, the early summer blockbuster "Twister" was one of the season's most highly-anticipated films, thanks to its big-budget hype and its all-star cast (Bill Paxton, Jami Gertz, Helen Hunt, Cary Elwes). The film following storm-chasers in Oklahoma had been greenlit without a script on the strength of a proof-of-concept shot (per CinemaBlend). Ultimately, some reviewers bemoaned the scarcity of plot in favor of spectacle (as with Roger Ebert's take) and others ridiculed the unrealistic sound of the tornadoes — although others (like this one from The Virginian-Pilot) praised sound engineer Samuel Flick for making them sound like "demons from hell." But distributor Warner Bros. Universal Pictures' faith was justified when the film brought in $495 million on an $88 million budget (via The Numbers).
Such a high-performing movie deserves a sequel, doesn't it? After all, the other best-grossing movie of that year, "Independence Day," received one. And there actually is something called "Twister 2," according to the Internet Movie Database, which describes "Twister 2: The Terror Continues" as "footage of real tornadoes without any coherent story." But a true sequel to the movie doesn't exist, despite trending on Twitter occasionally. In 2021, however, Helen Hunt revealed that she wanted to pitch a sequel that never got off the ground. Here's why.
Hunt said she 'could barely get a meeting' with studio execs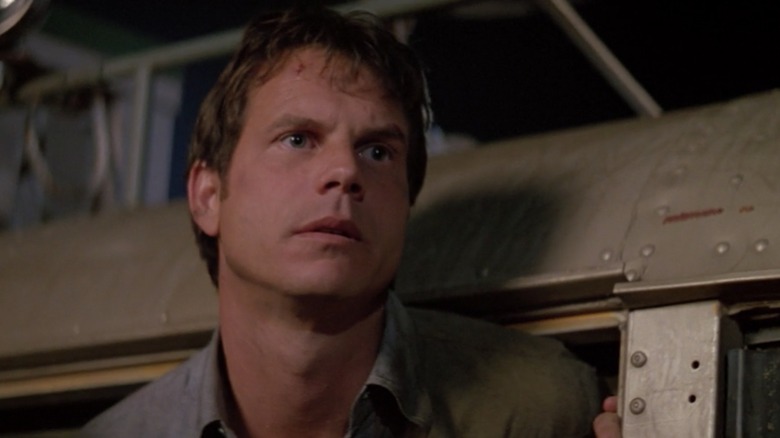 Warner Bros. Pictures
During a "Watch What Happens Live with Andy Cohen" segment that is no longer online, Hunt said she pitched an idea that had her as director and Daveed Diggs, Rafael Casal, and herself as writers. The film would have featured, she said, "all Black and brown stormchasers" (via Collider). "We could barely get a meeting," Hunt said in the After Show. "And this was in June of 2020 when it was all about diversity, and it would have been so cool." The idea, apparently, included a rocket science club from a historically Black college shooting rockets into a tornado near Nashville — and she would have returned as an "elder, tired, haggard" version of her original character, Dr. Jo Harding, who would die in a tornado in the opening scene.
It remains unclear why an unnamed studio might pass on a "Twister" sequel, although fans might not be thrilled about a new installment that didn't include Bill Paxton, who died in 2017, or Philip Seymour Hoffman, who also died in 2014. It probably makes more sense to do a complete reboot — and word has it that's in progress already from Universal Pictures. In fact, news of the reboot came out in June 2020 (via Variety), exactly when Hunt said she was pitching a sequel. Perhaps the timing isn't coincidental — nor is the fact that players from the original film, including director Jan de Bont, weren't necessarily told about it. But we may never know if that's the case.