The Most Recent Bruce Willis Movie That Didn't Flop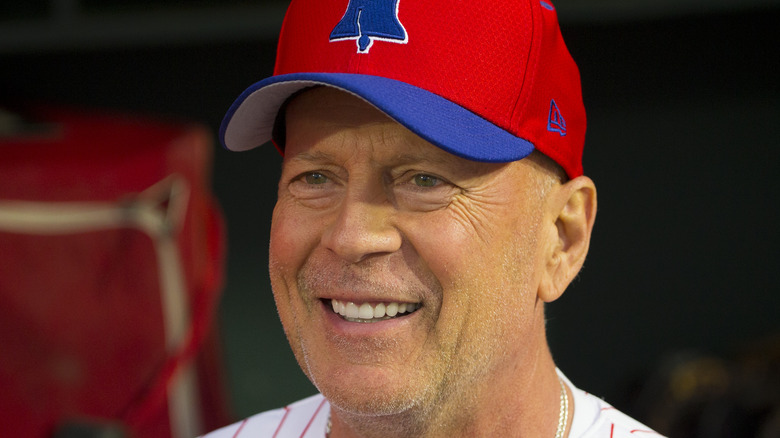 Mitchell Leff/Getty Images
Bruce Willis has had a legendary career. He broke out in the 1980s with a main role in the TV series "Moonlighting." He soon made the transition to film, not an easy task by 1980s standards when movies were seen as a significant step up from television. In 1988, he proved he had what it takes to lead an action franchise when he starred as John McClane in "Die Hard." From that point forward, he was a regular fixture in cineplexes, appearing in a litany of high-profile projects, including "Hudson Hawk," "The Last Boy Scout," and "Pulp Fiction," to name a few. 
Sadly, his career's coming to an end sooner than most would have liked. After spending the last few years mainly making direct-to-video releases, Bruce Willis has announced he's retiring from acting after a diagnosis of aphasia, which impacts the cognitive abilities to communicate. While he still has some films coming out down the pipeline, it's a good time to look back on his impressive body of work, including the last time he had a box office success on his hands. 
Glass shattered box office expectations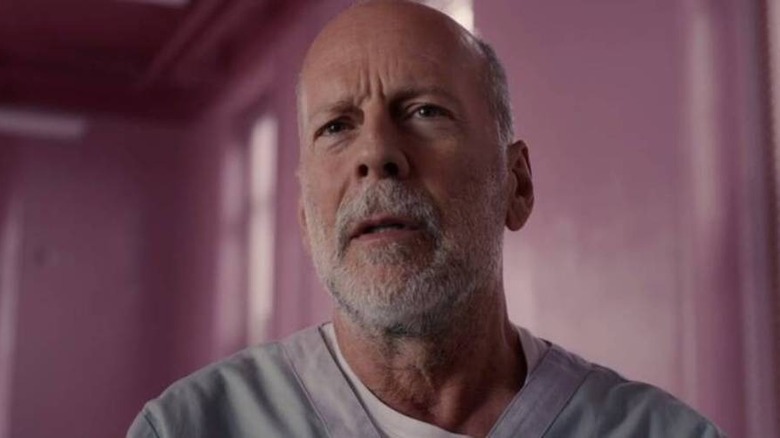 Universal Pictures
2019 saw Bruce Willis star in several theatrically-released films. He appeared in "Motherless Brooklyn," although that movie didn't exactly light up the box office. He had a cameo appearance in "The Lego Movie 2: The Second Part." He's only onscreen for a few seconds, so it can hardly be considered an outright "Bruce Willis movie." And while "The Lego Movie 2" did reasonably well, grossing $192 million against a budget of $99 million, it wasn't enough for Warner Bros., which ended up selling the rights to Lego movies to Universal (via Fortune).
The last theatrically-released Bruce Willis flick that could be considered an outright success is 2019's "Glass." The third and final movie in the "Unbreakable" trilogy sees Willis assume the role of David Dunn once again as he and his superpowered compatriots, Kevin Crumb (James McAvoy) and Mr. Glass (Samuel L. Jackson), get held at a psychiatric facility to determine if they truly are special individuals. 
Despite mixed reviews, people lined up to see "Glass." With a $20 million budget, the movie ended up grossing over $240 million, which is a success by any metric. It's a touchstone the actor hasn't matched since, and it serves as an excellent reminder to go watch "Unbreakable."