Why Anya Taylor-Joy Calls Filming The Northman A 'Homecoming'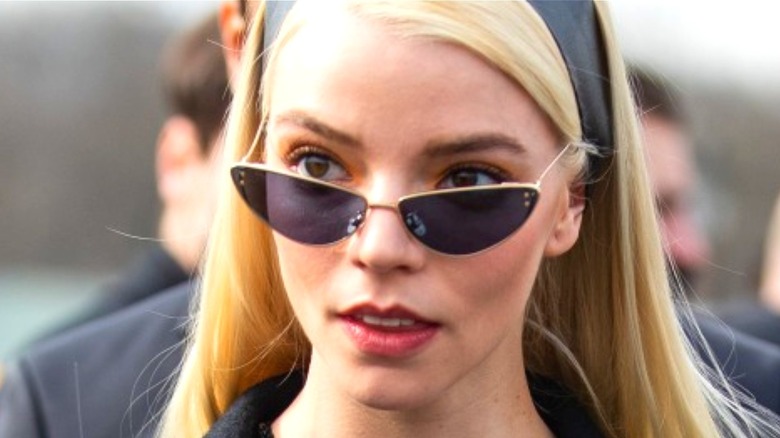 Christian Vierig/Getty
Actor Anya Taylor-Joy became a household name for her performance as chess prodigy Beth Harmon in the 2020 Netflix drama "The Queen's Gambit." The performance even led to a Primetime Emmy nomination and a Golden Globe win (via IMDb). Prior to "The Queen's Gambit," Taylor-Joy starred in films such as "Split," "Thoroughbreds," and "Emma.", as well as the Netflix drama series "Peaky Blinders." But all of these projects came after her theatrical debut and breakthrough role in the 2015 horror film, "The Witch."
One look at Taylor-Joy's IMDb page and it's clear that she has no plans of losing momentum in her acting career anytime soon — right now, she has six projects either in post-production or in the works. These projects include the currently-untitled next film from director David O'Russell (which costars big names such as Margot Robbie, Christian Bale, and Robert De Niro) and the prequel to "Mad Max: Fury Road," titled "Furiosa," in which Taylor-Joy is taking over the title role from Charlize Theron.
But before all that, her next project to be released is "The Northman," an epic historical drama about a Viking prince determined to avenge his father's death. Taylor-Joy stars alongside Alexander Skarsgård, Nicole Kidman, Ethan Hawke, and Willem Dafoe. The project already sounds exciting, with a cast full of recognizable faces and an intriguing presence, but it turns out that working on "The Northman" also held special meaning for Taylor-Joy, and she even called it a "homecoming."
Taylor-Joy was 'elated' to work with director Robert Eggers again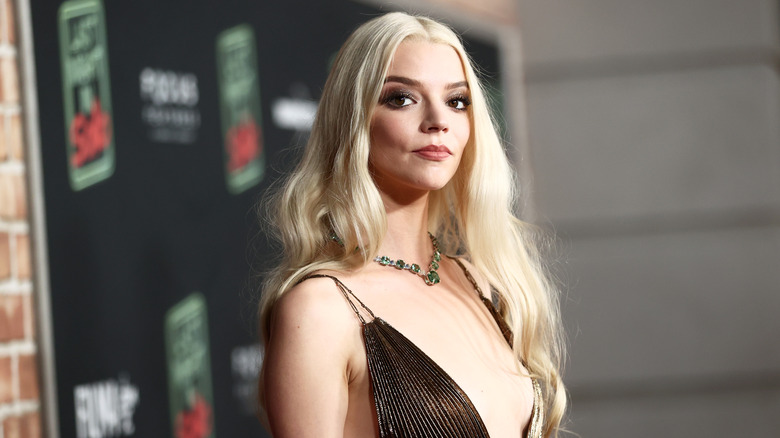 Matt Winkelmeyer/Getty Images
"The Witch" was a major milestone for Anya Taylor-Joy, as it was her first film role and garnered her great acclaim, with the movie getting a 90% rating on Rotten Tomatoes. Well, "The Witch" is directed by Robert Eggers — who is also the director of the upcoming movie "The Northman." Additionally, both films have the same cinematographer, Jarin Blaschke, and editor, Louise Ford, as well as a few other shared talents (via IMDb).
In a recent interview with Total Film, Taylor-Joy revealed that it was "absolutely" an easy decision to join Eggers for another film he was helming (via GamesRadar). The actor continued, "I mean, I will take any opportunity to be a part of making art with this group of people. It really felt like a homecoming, and I was absolutely elated every single day. We've all maintained a family unit."
Despite it being the same team behind a different film, Taylor-Joy also discussed the ways in which "The Northman" is much different from "The Witch." Taylor-Joy said, "the scale of this film is much bigger. There were definitely moments where Rob [Eggers], Jarin [Blaschke], and I would look at each other, and we're like, 'OK, this is different than me helping lay down the dolly track. We're moving up in the world!'"
You can see how much bigger of a scale "The Northman" is compared to "The Witch" when the new film premieres in theaters on April 22.