The NCIS: Los Angeles Episode You Likely Forgot Featured Good Girls' Manny Montana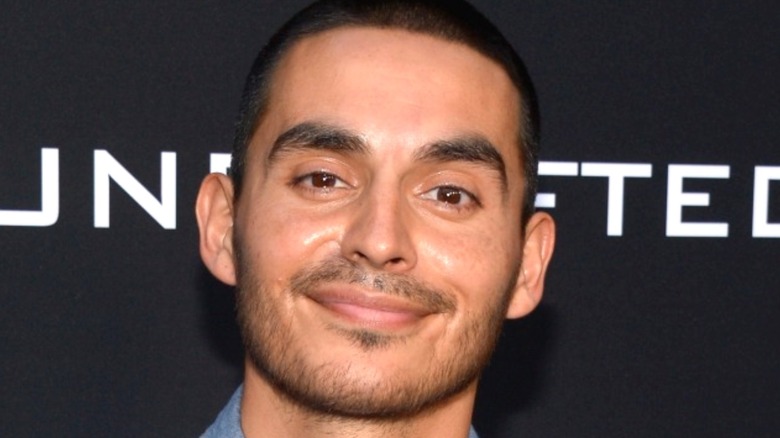 Dave Mangels/Getty
Manny Montana is known for his roles as Agent Johnny Tuturro in "Graceland" and Frankie Cruz in "Conviction." However, his best-known role came in 2018 when he began portraying Christopher/Rio in the NBC series "Good Girls." The crime drama follows three financially unstable suburban moms, sisters Beth Boland (Christina Hendricks) and Annie Marks (Mae Whitman), and their best friend Ruby Hill (Retta), as they decide to rob a supermarket.
The unexpected success of their get-rich-quick scheme leads them into a world of crime when it turns out the supermarket they targeted is the front for a money laundering mob led by Rio (Montana). The series follows their journey from desperate housewives to full-blown criminals as they become more involved with Rio's mob. "Good Girls" aired for four seasons before being canceled in 2021.
Before playing the high-ranking crime boss, Montana had a similar role in a 2015 episode of the crime procedural drama "NCIS: Los Angeles."
Manny Montana played cartel member Diego Salazar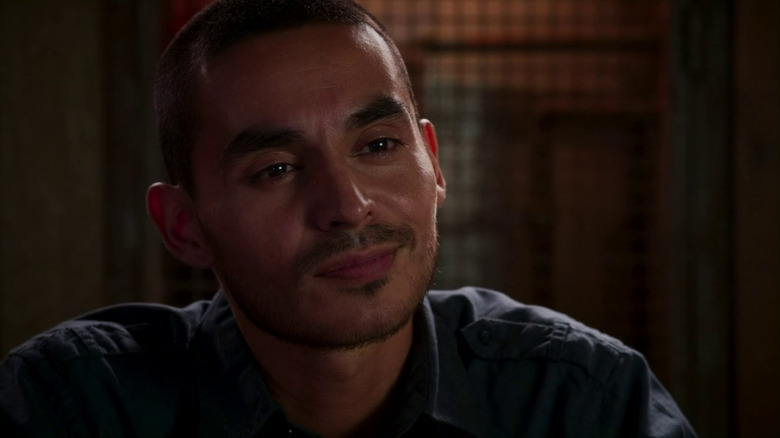 CBS
"Good Girls" actor Manny Montana starred in "NCIS: LA" Season 7, Episode 8, "The Long Road." The standalone episode revisits a heartbreaking storyline from Season 3 involving Agent Sam Hanna (LL Cool J) and his former love interest Jada Khaled (Ella Thomas), the sister of a Sudanese warlord. After testifying against her brother, Khaled gets placed under witness protection in the United States.
Before this can happen, though, she's abducted by the cartel, and the NCIS team must find her. Montana plays Diego Salazar, a cartel member who is shot and taken in during Khaled's abduction. Hanna interrogates Salazar, who keeps his cool while the agent struggles to keep his emotions and his work duties separate. Eventually, Hanna discovers that Salazar is the elusive Alex Molina, heir to the cartel.
"The Long Goodbye" is a devastating episode for Hanna, who is told by Molina that, if Khaled returns to Sudan as she wishes, her brother intends to murder her. Despite his best efforts to protect her, Khaled cannot get past Hanna's previous deception and chooses to return home.
This "NCIS: LA" appearance wasn't Montana's first time playing a bad boy, and it's unlikely to be his last.