Kung Fu's Olivia Liang Reminisces About Her Previous Roles On Legacies And Grey's Anatomy - Exclusive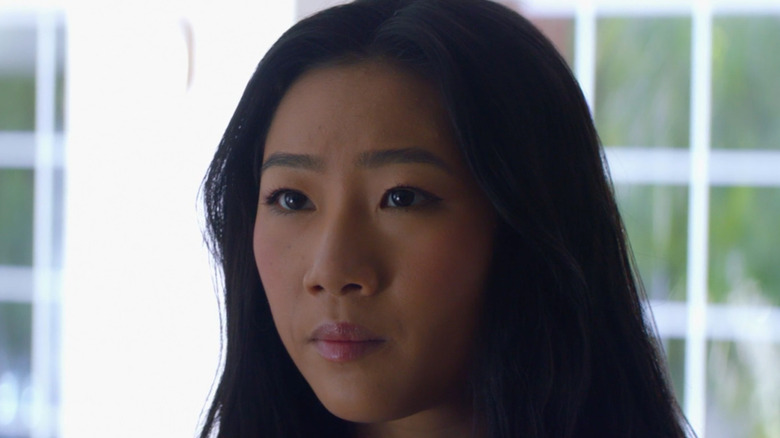 The CW
As Nicky Shen, the main character in The CW's reimagining of "Kung Fu," Olivia Liang leads the action-packed series with grit, grace, and an impressive roundhouse kick. Liang seems like she was made for the role as she effortlessly moves between scenes exploring an increasingly complex mythology, intense action, and heartwarming conversations with Nicky's friends and family. But every acting career starts somewhere, and Liang's early credits are particularly noteworthy.
Before "Kung Fu," Liang had a small role in an episode of "Grey's Anatomy." Shortly afterward, she earned the role of Alyssa Chang on another series for The CW, "Legacies." While her character was a rival to the show's protagonists, as a fellow witch, she also teamed up with them more than once to take on the monsters that plague the series' cursed small town. In an exclusive conversation with Looper, Liang discussed her experiences with both roles, including what she learned from Ellen Pompeo on "Grey's Anatomy" and a key similarity between her roles as Alyssa and Nicky.
Liang admired Ellen Pompeo's on-set behavior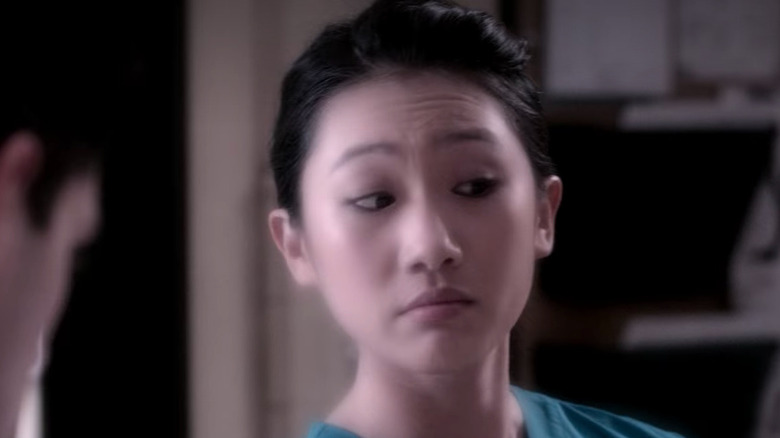 ABC
"Grey's Anatomy" was an impactful formative experience in Olivia Liang's career, made even more special by the fact that she was cast in an episode that was directed by the show's star, Ellen Pompeo. Liang said that after observing her on set, she's taken what she learned from Pompeo into her work on "Kung Fu." "It was a very tiny part, three lines or something," Liang remembered of her role, "and Ellen Pompeo was directing that episode, and she is Ellen Pompeo ... and has so much on her plate, and she took the time to learn my name.
"That was really significant for me starting out," Liang continued. "It was one of my very first TV gigs, and seeing someone of her caliber know my name, know everybody's name on set ... I was like, 'Okay, I want to be like her if I ever get to be a leader on a set. I want to be warm and take the time to get to know people as people and not just as crew members.' You could tell that she really cared about what she was doing. She was so gracious and so generous, and, more than anything, that's what I took from that experience."
She found the joy of casting spells as Alyssa Chang in Legacies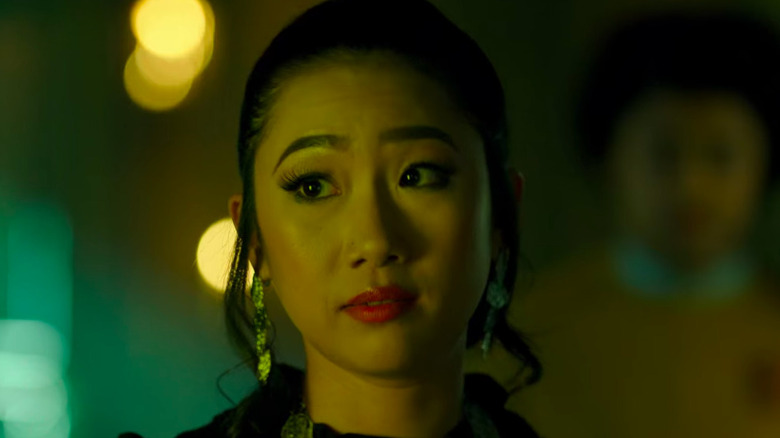 The CW
Olivia Liang's role as Alyssa Chang on "Legacies" was significantly more substantial, and she confessed she had a lot of fun playing the antagonistic witch. "I'm so, so grateful that I got to be Alyssa Chang," Liang shared. "She's very different from Nicky. She's a witch and she's kind of a bully, but I'm so happy that I got to be part of that universe that is so beloved and play a character that causes a lot of trouble and was a catalyst for a lot of very cool storylines. I love my 'Legacies' family, I would do anything for them. I would go back in a heartbeat if they would have me."
While there are significant differences between Alyssa and Nicky, Liang sees them as similar in one very important way. "What's empowering about both of those characters is that they are very unapologetic," Liang reflected. "They took up space and they spoke up and they used their voice[s] and they never backed down from anything."
In fact, Liang revealed that playing empowering characters like Alyssa and Nicky has had a valuable impact on her. "That has been empowering for me, Olivia," Liang explained, "who sometimes, can be a people pleaser and doesn't want to ruffle any feathers. Playing both Alyssa and Nicky has made me more confident and more willing to stand up for myself."
The second season of "Kung Fu" airs on The CW Wednesdays at 9:00 p.m. ET. New episodes are available on The CW website and app the following day.