The Real Housewives Of Dubai - What We Know So Far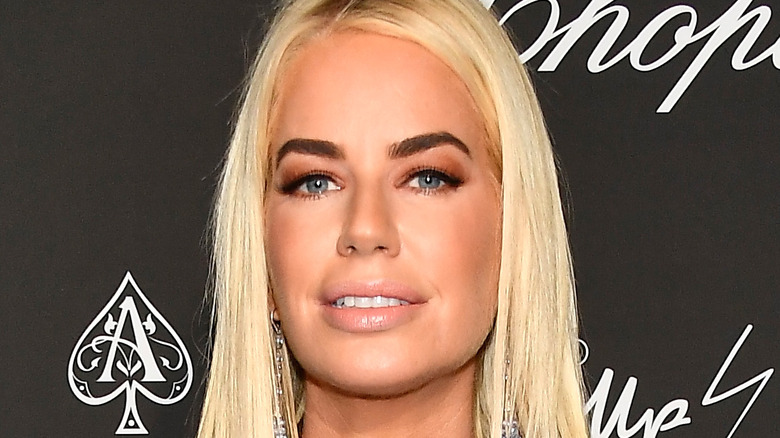 Frazer Harrison/Getty Images
Set in the United Arab Emirates, "The Real Housewives of Dubai" is lined up to be the next installment in one of the most successful reality TV franchises to ever cash in on the gripping drama lurking within the households of various fabulously well-off women (both housewifely and not). In fact, the "Real Housewives of..." phenomenon has been going strong for around 15 years with, frankly, almost too many episodes and spin-offs to count. The original series, "The Real Housewives of Orange County," was created by Scott Dunlop in 2006. The franchise was further developed by Bravo executive producer Andy Cohen, and expanded to cities like Atlanta, New York City, and Beverly Hills. 
With "The Real Housewives of Dubai" scheduled to join the 10 existing mainline series based in the U.S. and various "Real Housewives" running internationally, the franchise has clearly tapped into the global audience demand for grabbing a front-row seat to the scheming and sobbing of the wealthy and well-connected. With all of that to consider, what do we know so far about Bravo's recently announced "The Real Housewives of Dubai"?
The Real Housewives of Dubai has an international cast -- and some negative baggage
"The Real Housewives of Dubai" is presently scheduled to debut sometime in mid-2022 (per Cosmopolitanme.com). Also detailed in the Cosmo Middle East edition article is the current cast list for the series, including British star Caroline Stanbury, American businesswoman and fashionista Carolyn Brooks, Dubai supermodel Chanel Ayan, UAE entrepreneur Sara Al Madani, and Jordanian-American businesswoman and mother of three, Nina Ali. 
As noted by Deadline, the show will be the first international installment in the franchise's history to be produced by home network Bravo. The Deadline article goes on to say, "... the series will highlight a group of women navigating their relationships, careers and supremely lavish and ultra-wealthy lifestyles. Whether they're coasting on a private plane, running their own empires or hosting on a private island, these glamorous, successful women are ready to serve up drama."
Although many fans are no doubt excited by the news of a new installment of the franchise, not everyone has been happy with the choice of location. As detailed by USA Today, the announcement was met with immediate backlash due to the legal status of women and the LGBTQ+ community in the United Arab Emirates.
So, the scant available info about "The Real Housewives of Dubai" seems to be exciting on the one hand, and potentially offensive on the other. We'll have to wait and see how it all turns out when "The Real Housewives of Dubai" premieres in 2022.